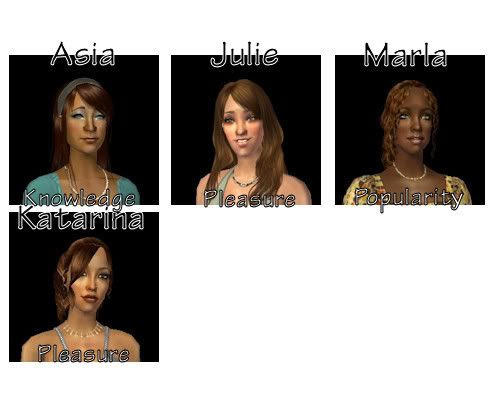 Julie O`Hanlon and Asia Ternynck are in love; Julie's parents are oblivious. Marla O`Hanlon has her own vices and Katarina Anderson is more than ready to indulge her friend.
Julie sighed, listening to her Aunt Gina on the other end. Gina knew the circumstances between Julie and Asia the second they visited for dinner and was intent on getting Julie to fess up to her parents. Unfortunately, Julie wasn't so easily swayed. She was the heir to the O`Hanlon name and being a lesbian could jeopardize that.
She didn't want to give up her birthright, but she also didn't want to give up Asia. She hoped that Gina was right and that her parents would love her no matter what, but who could say? Julie wasn't ready to risk it.
Meanwhile, Marla and Katarina were indulging themselves. The new connection to Aperture gave them a bevy of options. They could often be found skipping out on class in favor of getting toasted and singing really bad 70s hits in a karaoke bar.
They enjoyed themselves so much that they decided they would surely move to Aperture upon graduation. Who could deny the pull of the city life? The sleepy burb, with its white picket fences and perfect lawns, was hardly their style.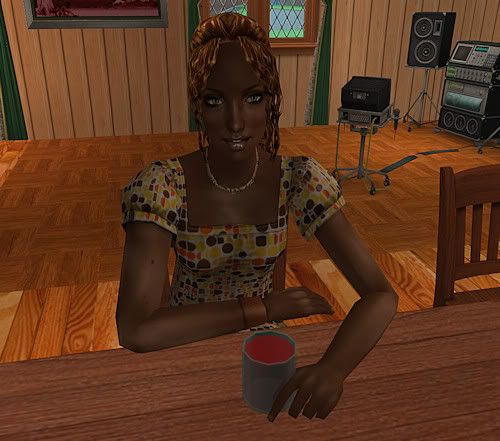 Marla had always had her own problems and shortcomings. They were both thanks to Katarina dragging her through trouble and also her own issues with being second fiddle to Julie. She loved her twin dearly, but she was jealous. Julie was in love–even if it was a girl–and she got to take the house their grandmother Eileen had founded Boreal Springs. What did Marla get? Failing grades, as far as Boreal Springs Summit University was concerned.
She spent a lot of time milling the bars of Aperture. It was there that she met her own kind of special friend.
She spoke to him secretly on the phone in the house back on campus. They would meet downtown, but he never came back with her. Marla was afraid he'd see the place and realize she wasn't as wealthy as she seemed. Hanging out with the mayor's daughter and Thomas Anderson's granddaughter, Katarina Anderson, had given Marla the appearance of being wealthy. The O`Hanlons were comfortable, but hardly wealthy.
So she kept her true life a secret and enjoyed the thrill of meeting her beau in the hot spots downtown, being wined and dined. He was a little older than her and was going through a divorce. Her parents would be livid if they found out.
Julie decided that there was no way she could ever leave Asia behind, no matter what her parents might think. So she proposed. Asia was overjoyed and hoped this meant they could finally be open about their relationship. She had been concerned, too, but she was a teen and silly. She knew beyond a shadow of a doubt that Julie was the one for her. She just hoped Julie was as secure as she was when it came time to face her parents.
——–
Note from Mao: Very boring Uni turn. At least it's over, yay! Any clue as to who Marla's mystery beau is? You'll find out eventually, no worries. Marla really does enjoy booze, too. Anytime Katarina drug her downtown, she headed straight for the bar! Lush.