Nathaniel Anderson and Sara O`Hanlon are happily unwed, much to Mary's chagrin.  Their son, Patrick, has recently become a child and is slowly finding his way in the world.  Will Sara and Nathaniel's abundant attention give him a good head start or will it cause him more trouble than its worth?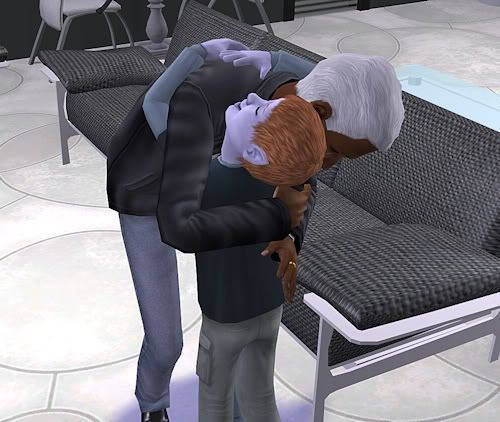 Derek O`Hanlon was happy to finally meet his grandson, Patrick.  Patrick was equally pleased, knowing that his grandfather was famous for several reasons.  None of the reasons really mattered all that much, though.  All that mattered was he was well-known and that was something Patrick admired.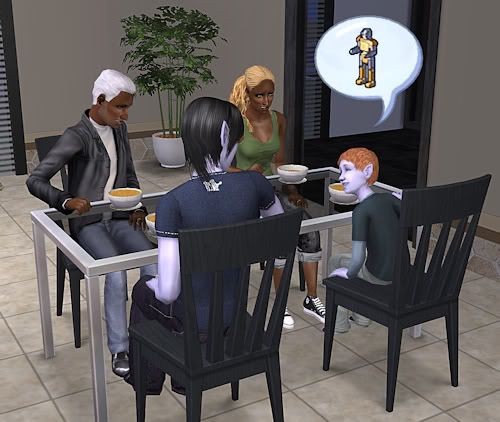 In recent years, Patrick had formulated all sorts of opinions on the world around him.  Even Derek was stunned when Patrick began to discuss the pros and cons of robotic advances in recent years.  He even mentioned that you could download certain schematics online, though the microchips that ran them were behind closed doors.
Nathaniel and Sara weren't really sure what to say when Patrick went off on his intellectual tangents.  They were more geared towards physical activity.  Nathaniel had hoped Patrick would follow in suit, and while he enjoyed playing around, his true passion involved crazy mathematics and probability theorems.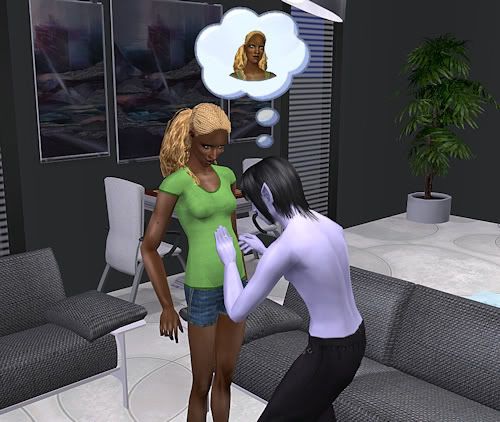 Even smart little Patrick couldn't be prepared for what happened next.  Sara was pregnant again.  While they hadn't really planned on having anymore children, it was a pleasant surprise.  It wasn't like they were strapped for cash, not with Nathaniel's job and Sara's recent employment with Gordon Saunders.
Lilith dropped by frequently to visit her brother and to check in on Patrick.  She was intrigued by his odd coloring and the side-effects of such.  Neither she nor Nathaniel had experienced them and so it was an oddity.  Everyone in the neighborhood knew how much Lilith Yu enjoyed a good oddity.
"So, knocked up again, eh?" Lilith said casually, grinning.
"Lilith, don't say it like that.  You make it sound so awful!"
"Well, if your pregnancies are anything like mine were, it probably is.  Walking around like a big blimp…" she shuddered and continued, "so do you think it'll be purple like Patrick?"
"No," Sara shook her head.  "The doctor said that it was a rarity and this child would likely be as normal as they come.  There were no odd readings on any of the tests like there were with Patrick."
Despite the impending baby hanging over his head, Patrick continued to excel at everything he did.  He tried not to worry about the new baby by pouring himself into his studies.  It certainly paid off.  Even better, he had been accepted into the prestigious academy and was one of the few children there by merit.  Most parents just paid the headmaster off.
When it came time for Sara to give birth, Patrick kept a cool head.  Little Sade was deceptively cute and normal looking, but Patrick knew better.  Depending on how he played his cards, her addition to the family could be a good or a bad thing.  He planned to make it work towards his benefit.  So he hammed it up for his parents, pretending to enjoy the new baby and cooing at her as they did.  It worked.
He spent a lot of his time in Sade's room; he was the very picture of a good big brother.  Of course, it wasn't without gain.  If he was present for Sade, she'd trust him as she grew up.  Instead of being a bratty little sister, she'd be an obedient and loyal sister.  Instead of trashing his stuff, she'd respect it.
While he wouldn't admit it, she was growing on him.  He was certain when she became a toddler that would wear off.  Everyone knew how annoying toddlers were.
———–
Note from Mao: Sara must have been pregnant the last time I played!  I completely forgot.  What a nice surprise.  I was hoping they'd have another baby.  I'm surprised how normal-looking she is.  She's got everything from Eileen except her eyes, which are brown like Nathaniel's.  Patrick is adorable, I hope he continues the attractive trend through his pixelated life.