Marla Knight, formerly O`Hanlon, reveals her secret lover Travis Knight (aka Mr. Big). Katarina Anderson is along for the ride and finds herself in a very awkward situation.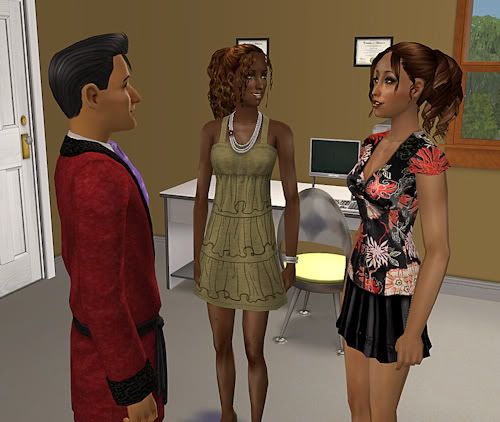 Marla was happy to finally introduce her best friend to her boyfriend. She knew Katarina wouldn't judge her for going after a slightly older man. Instead, Katarina seemed to approve quite readily. Older men had money and the girls definitely needed some cash to improve their bachelorette pad.
Katarina's parents had given her some money, but kept the rest locked away for an emergency. They knew she couldn't be trusted to use it wisely, especially when she was so far away in Aperture.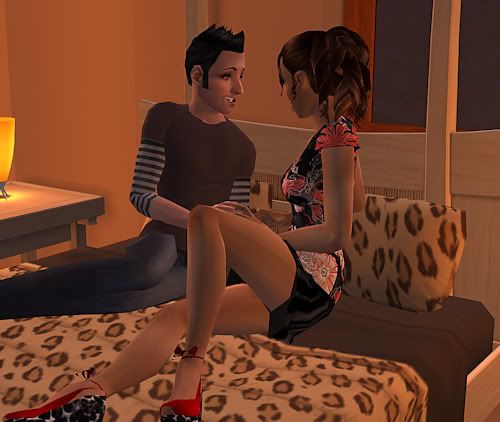 Shang was more than happy to help Katarina break in her new place. In fact, he was envious. She wasn't married and she got to live and party in Aperture.
"This is a great place, Kat."
"Sure," Katarina said, moving closer, "but I know how we can make it better…"
Travis Knight had met Marla O`Hanlon one night in a bar. His divorce was quite the trying process and he desperately needed a night-cap. Marla was there to listen to him ramble and their friendship grew into more. Travis cared a great deal about Marla, but he couldn't deny the fact that Katarina was ridiculously attractive. She wasn't the brightest bulb in the pack, but what she lacked in intellect she more than made up for in beauty, sophistication, and allure.
He did his best to keep his attraction quiet, though something told him Katarina saw right through his attempts.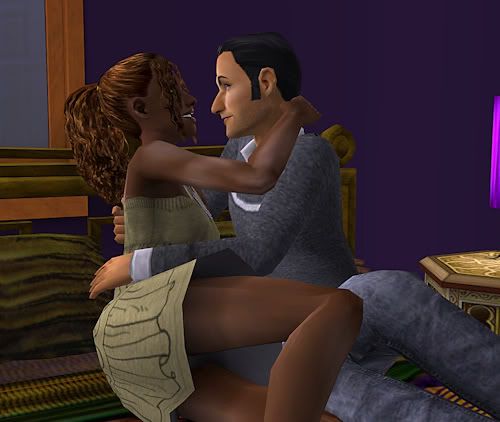 Eventually, Travis moved in. He did his best to avoid Katarina, instead focusing all his attention on Marla. It wasn't that she wasn't just as attractive–she was, just in a different sort of way. Marla was the kind of woman you settled down with. She would care for your children and love you even when you were old and wrinkly. Katarina was like a really fast and expensive sports car–every man's secret fantasy. It wasn't easy to deny that, especially since Travis had just gone through a divorce with a woman like Marla.
One night, instead of immediately jumping him, Katarina began to talk to Shang. He was surprised by this interlude, but decided to run with it. Katarina was his favorite person, with or without the sex.
"What do you think about love, Shang? Do you think what we do is right? I mean… I know you don't mess around with married folks, but still. Don't you think about the relationships your messing up? The love your abusing?"
"Babe, what's with this philosophical crap all of the sudden?" He replied, trying his best to ignore the lump in his throat. He had messed with a married woman… Katarina's own mother. "Do you feel bad for being with me knowing I'm married to Kate?"
"No, but you don't love Kate, silly," she retorted, giving him a look. "Everyone knows that."
"That's not true… I'm not in love with her, but I've got love for her. She's my kid's mother, Kat. There's something to that… but it doesn't mean I can deny my nature. And neither can you. We're not monogamous creatures… we're wild and untamed. And we like it that way."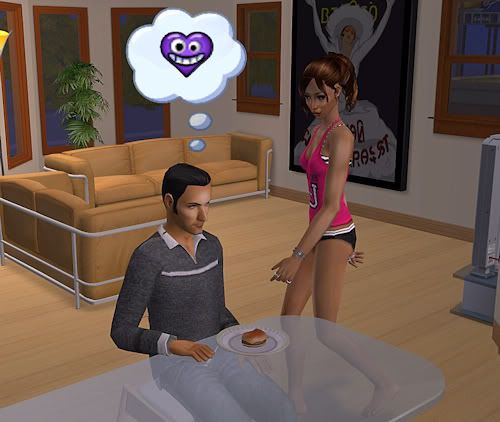 Katarina wasn't completely convinced by Shang's explanation. He didn't know the situation, the guilt associated with wanting to do incredibly bad things to your best friend's boyfriend. But in the end, he was right. Katarina couldn't deny her nature. She knew Travis was attracted to her and that made it all the more harder to fight.
Meanwhile, Marla was finding herself in her own sort of situation. She and Travis had talked a little about getting married but it wasn't until Marla woke up and immediately planted her head in the toilet bowl that those talks turned to serious consideration. Marla knew beyond a shadow of a doubt that she was pregnant and that it was definitely Travis'. She'd never been with anyone else.
Travis had no children to his ex-wife, so the news was quite a shock to him.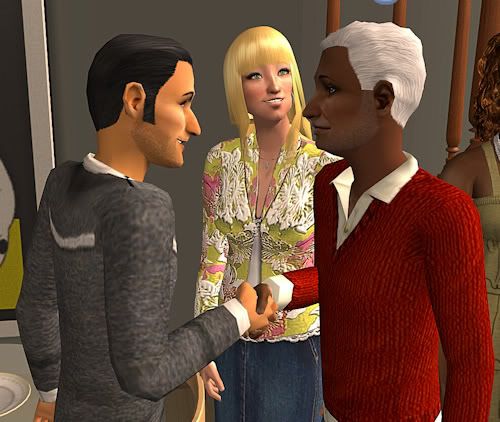 Everything seemed to happen in fast forward. All their careful plans went barreling forward. Travis met Derek and Mary and gained their approval. He proposed to Marla with them there, which definitely earned him brownie points. As long as they didn't figure out that Marla was pregnant, that is.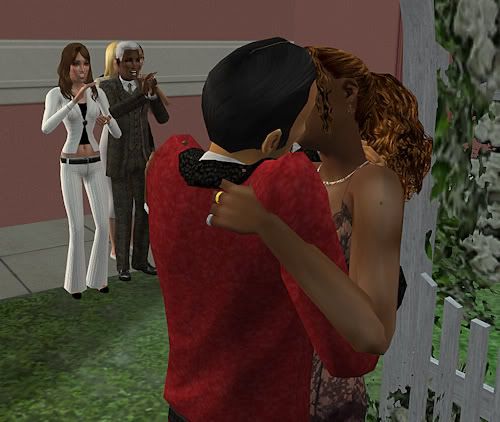 They had a short and intimate wedding, where Marla's family gathered to celebrate the event. Mary was definitely relieved that at least one of her children was normal enough to get married. Unfortunately, Nathaniel and Sara couldn't make it due to baby Sade, but sent their best wishes.
After the ceremony, Travis found that his head was spinning. He could scarcely think. This was made worse by the dress Katarina was wearing and the fact that she was walking up to him. No one else was around. She whispered as she walked by, "I have a wedding present for you…"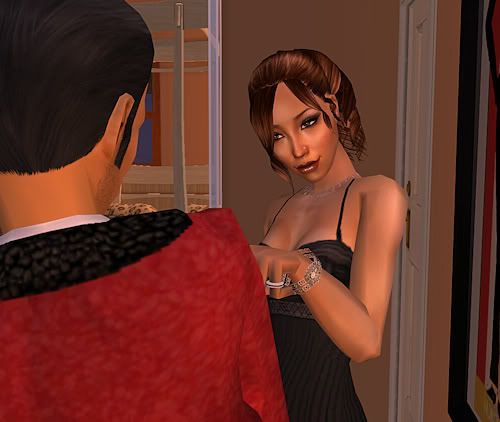 Travis followed Katarina into the house and up the stairs. He hardly hesitated when she saw where he was leading him. It wasn't until it was too late that he realized he was in her room and cornered. There was no way out. It was dangerous, it was risky–Marla was downstairs, along with her entire family… yet what could he do? He was in such a panic, everything had happened so quickly…
"Ready for your present?" Katarina purred, moving closer.
He was only married a few hours and already he was making big, big mistakes.
———–
Note from Mao: This was NOT planned. I realized all too late that Katarina and Travis have THREE full bolts while Travis and Marla only have two. Sheesh! Katarina is a man eater. This can't end well…