Marla is happily married, completely unknowing of her husband, Travis', transgressions with her best friend Katarina. Katarina is feeling the weight of the guilt, though, and tensions are high in the house.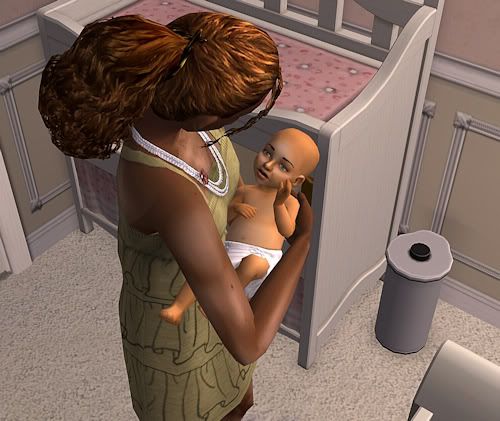 Marla was happy that little Kit had come along peacefully. Her pregnancy, though her first, had been surprisingly effortless and she was able to come home much sooner than anticipated. She and Travis had converted the spare bedroom into a nursery for the new baby. Kit looked a lot like her father, only having her mother, Marla's, eyes.
Katarina, unable to handle the guilt any longer, decided she needed a break. Little baby Kit had only made things worse. Katarina had never been a terribly considerate person, but she knew that being with Marla's husband was a line even she hadn't truly wanted to cross. Marla had been her only true friend through both thick and thin and it was with a heavy heart Katarina packed up her bags and headed off to the tropics.
Shang was out there with the band and they had intended to meet up for a little impromptu 'fun'. Katarina never felt guilty about messing around with Shang, even if he was her cousin's husband.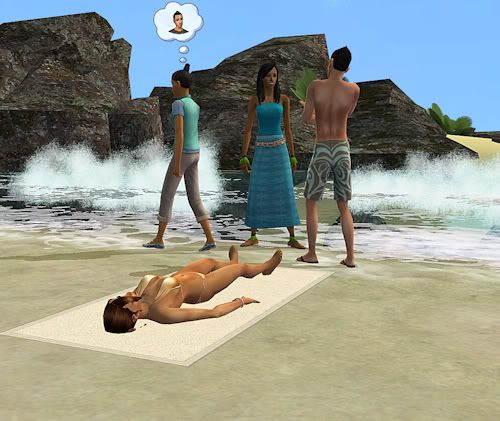 Of course, going anywhere with Shang meant dealing with his fans, both young and adult. The band was quite popular now and it was impossible to take a step without being interrupted. Katarina ignored them and laid out in the sun while Shang flirted and spoke with his 'adoring fans'. It went on like this the entire time they were at the beach. At least Katarina had gotten some sun.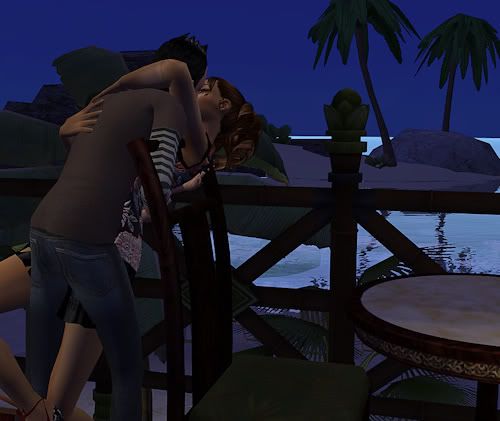 The adoring fans didn't keep them from making full use of their hotel room, though. Katarina really didn't care about Shang's flirting and meeting up with his fans. They did the same thing, they were naturally promiscuous and monogamy wasn't exactly something they understood. As long as she knew that he was her first pick, that's all that mattered.
It wasn't easy going home, but Katarina knew she couldn't stay at the island hotel forever. She was a little surprised, though, when she realized she wasn't coming home alone. Checking herself in the mirror, trying to see if it was obvious, she found herself unable to come to terms with the reality of the situation. Travis chose that moment to walk in.
Of course, it didn't take him nearly as long to see what was happening. His eyes nearly bugged out of his head.