Alyssa Anderson is newly divorced and has a lot on her plate. Her eldest daughter, Katarina, has returned home very pregnant with the same man Alyssa herself has slept with. Nevio managed to knock-up his girlfriend, Lacie, in University. With a wedding to plan and babies to prepare for, things at the Anderson residence are hectic.
Alyssa wasn't completely sure how to react to Katarina's news. The fact that Katarina was pregnant was enough of a surprise, but that it was Shang's baby? Alyssa felt a little sick inside. Messing around with Shang had been very, very wrong. She could never let Katarina know now.
"Of course you can stay here," Alyssa said, trying to reassure her daughter. "Just know that Lacie is here, too, until Nevio returns home from University."
Katarina smirked, "why am I not surprised?"
Nevio came back to the house a few months later to find his sister very pregnant and his soon-to-be-wife just barely showing. Being surrounded by hormonal women wasn't exactly something he looked forward to, nor did he enjoy the conversations at the dinner table.
"So, am I going to get that big?" Lacie asked, eyes wide. "I hope not, I'll never get my figure back."
Katarina ignored the dig and simply said, "it all depends on how big the baby is. I'm actually quite small for how far along I am."
"It would have been nice if you had told us all sooner, Katarina," Alyssa interrupted giving her daughter a look.
That night, Lacie took it upon herself to have a talk with Nevio. She was concerned about Katarina being there and was hoping that the eldest child would leave and find her own place to live. It was bad enough Nevio's mother was still present, but Katarina there threatened her place as head of the house even worse.
"I don't know when Kat's leaving," Nevio replied easily. "She can stay as long as she likes, as far as I am concerned."
"It isn't good for us all to be here at once, Nevio. You're the heir, this is technically now your house. Shouldn't your sister and mother leave?"
Nevio laughed as if she was joking, "don't be stupid, Laci. Mom helped build this house, this is her home. She isn't going anywhere and I don't want her to."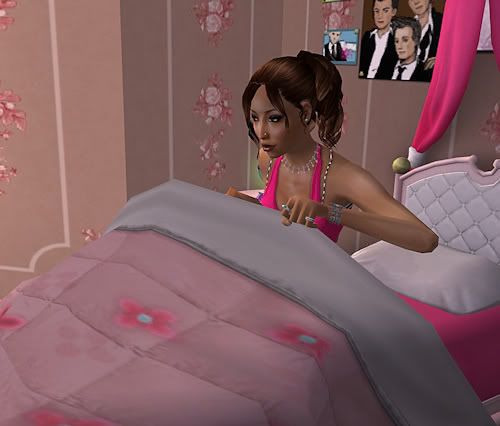 Katarina wasn't quite sure what she thought about her room remaining the same as when she had left it. She had tolerate the uncomfortably small bed and overly pink room for long enough. With the baby coming any day now, it was more than time for a remodel.
She'd have to speak with her mother about it in the morning. Katarina hadn't planned to stay as long as she had, but she didn't exactly look forward to being a single mom, either. She hadn't even told Shang yet.
Of course, Katarina didn't have to. Alyssa had enough, she knew that it was messy business, but Shang had to know. She phoned him up without Katarina knowing.
"You need to come over, Shang. There's something you need to… see."
'Well, that's an interesting way of saying it, babe.'
Alyssa sighed heavily, "no, Shang. I told you, that's over. I'm talking about Katarina."
'Kat? Is she okay?'
"Just come over and you'll see for yourself."
Katarina was hardly impressed by her mother's little stunt. She met Shang in her very pink room and let him know that this was not her idea at all.
"I can't believe she did this," Katarina sighed, unable to hide her anger.
"I'm glad she did, why didn't you tell me?" Shang replied, humor gone from his voice. "How long, Kat?"
"It was during the tour, at the island. I came back and well, there it was."
"Were you ever going to tell me?"
"…I don't know. I figured it was best you didn't know and I really didn't want you seeing me like this. I feel like a beached whale."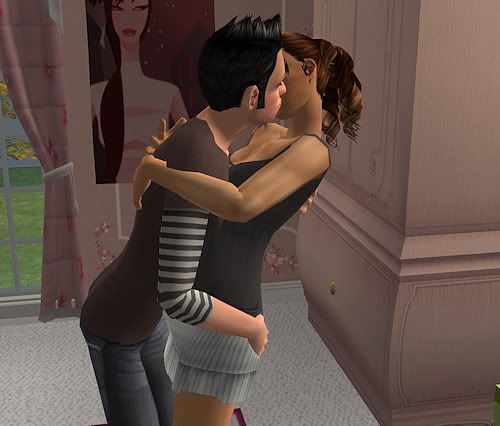 "For being a beached whale, you look pretty hot to me, babe." Shang replied jokingly, pulling her into his arms and kissing her. "You know I can't help you out directly… but I wanna be involved, all right?"
"Fine, but don't get all serious on me about this. It doesn't change things."
He laughed, kissing her again, "and that's why I love you, Kat."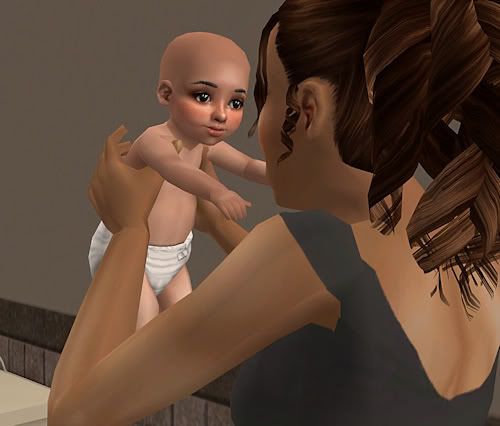 Katarina gave birth to little James Anderson a few days later. He looked everybit like Shang, only his eyes were big and brown like Shang's brother's and his father's. There was no mistaking it, that much was sure. Katarina idly wondered if he had any of her in him at all. He definitely didn't look a bit like his namesake would have you believe.