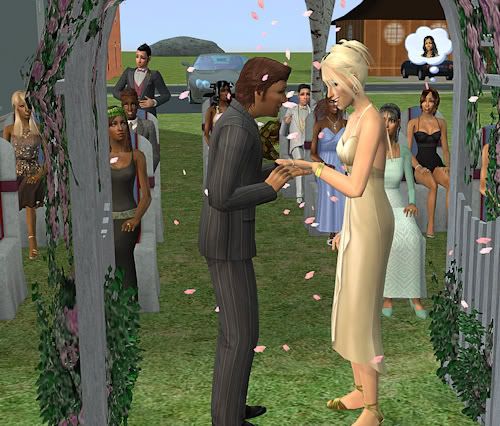 Nevio and Lacie were married a short time after. It was a large wedding and tensions were high. There were just too many people there that could possibly cause problems. Ryu had come, of course, with his new wife Tracey and Roman was present, despite his protests. He brought with him his own wife-to-be, Cara. Kate, Florence, Shaniqua, Shang, and Hugh were present, as well.
Thankfully, there were no fights or slaps. Everything went fairly smooth. Alyssa was definitely relieved.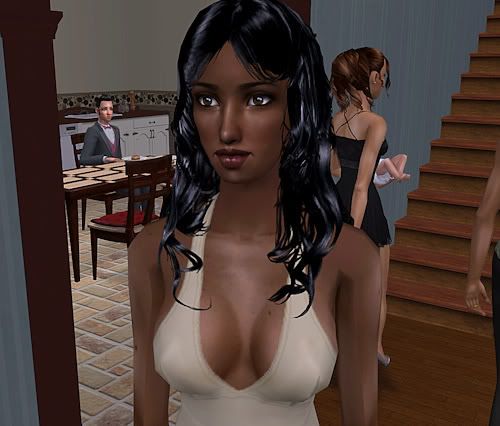 It wasn't until after the ceremony that problems arose. Katarina hurried inside to feed James and at that moment, Kate had also come inside. She caught a glimpse of baby James as Katarina carried him back upstairs to his crib. Kate wasn't a stupid girl, despite what others may have thought. She made the connection immediately. She wasn't pleased, not one bit.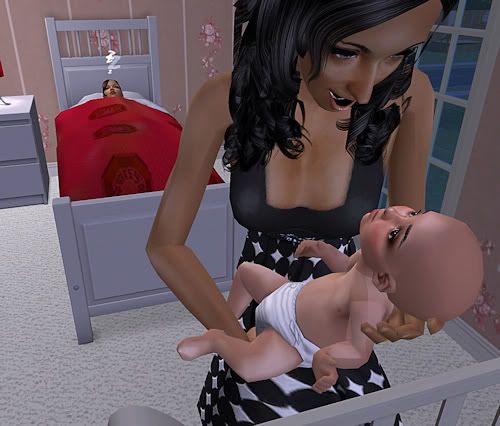 Alyssa, on the other hand, was quite pleased. She knew that Katarina would rather be somewhere else than stuck in a house with her brother, his wife, and her mother… and she'd certainly prefer a separate room for baby James, but Alyssa liked having her close. She enjoyed feeding James and cuddling him late at night while Katarina slept. Alyssa knew there would soon be another baby in the house, but right now, James got all her attention.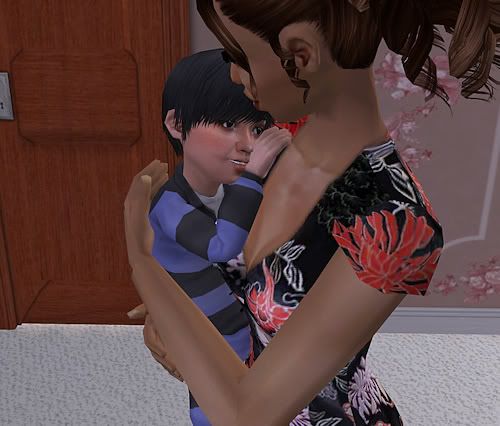 James eventually became a toddler, much to Katarina's relief. Unfortunately, she didn't realize that toddlers were worse to share a room with than babies. James certainly was active and kept Katarina up quite often. It was good Alyssa was around to help.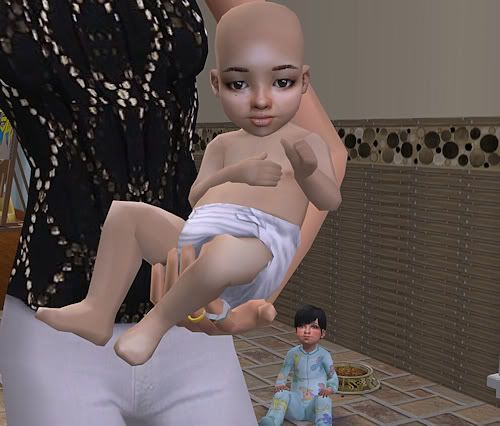 Lacie gave birth to Isolde and surprisingly, Isolde looked nothing like either of her parents. She was a carbony copy of Ryu's mother Jun Yu, only with Thomas Anderson's brown eyes. It was quite a shock to everyone. Lacie was disappointed. Not only did she give birth to a girl, but it was a girl who didn't look a bit like her namesake. That meant she would have to go through pregnancy all over again. What a waste!
———
Note from Mao: This house is quite insane. Yikes. Isolde was a BIG surprise! Whoa! That skintone came outta nowhere. I, personally, love Isolde, but she won't work as an heir to the house. We need some Anderson genes up in here, lol. Katarina is a surprisingly good mother, she takes care of both James and Isolde while Lacie does Lacie things. Also, as an aisde, Kanye West's 'Gold Digger' was running through my head while I played.