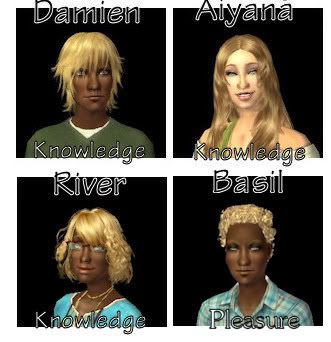 Damien and Aiyana Saunders are finally both happy in their situation. Unfortunately, River isn't quite so happy and buries herself in knowledge in an effort to make up for all the confusion she feels. Basil prefers to grab life by the horns and take breaks to enjoy a good grilled cheese.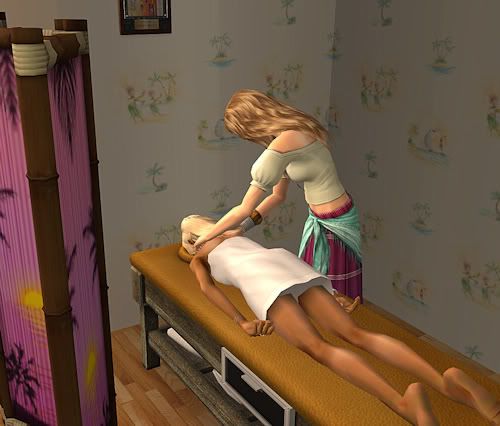 Aiyana found herself extremely busy. There were a lot of stresses hanging around in the air of Boreal Springs. A frequent customer of hers was her best friend, Tracey Yu. She had survived a bizarre divorce and now was raising two twins and feeling the strain. Aiyana was always happy to help her work out the stress and give her someone to talk to.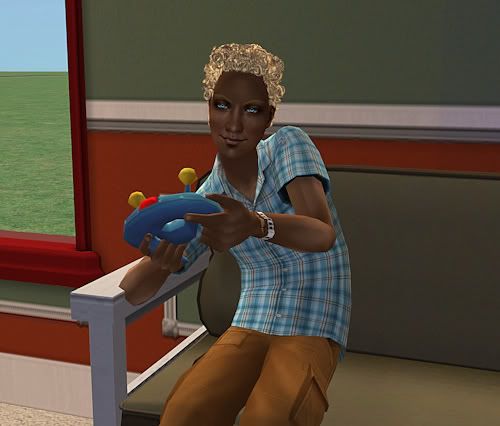 Basil was an extremely active teen. He enjoyed video games, messing around, and avoiding his schoolwork. When asked about his college ambitions, he simply laughed. Both Damien and Aiyana were concerned… Basil was to be their heir and he certainly didn't seem responsible enough. Perhaps he'd grow into it? Until then, they'd just have to wait and hope for the best.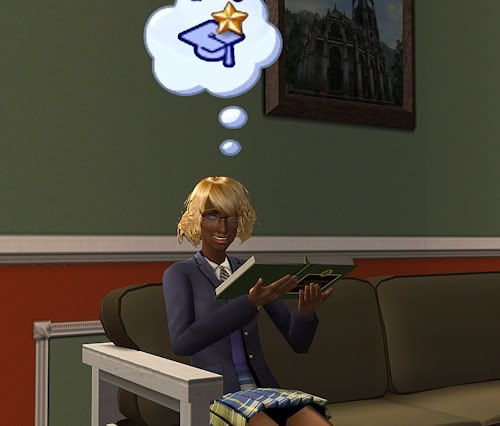 River, meanwhile, buried herself in books and studies. She was determined to get as many scholarships as she could to pay her way through Boreal Summit University. She was certainly doing a good job at it, too. She kept her grades up, worked hard, and didn't let anything distract her. It was a little worrying, her unending dedication to her books, but what could anyone do? Aiyana had only inquired once about what had caused the change and the look River gave her in response was enough for her to never ask again.
Basil was a lot better at helping Aiyana out than River was, anyway. He was charming and all his words seemed to be etched in gold. Aiyana worried about how easily he got along with her female customers, though. He seemed to be particularly interest in one reoccuring customer. She was a freshman in college and worked as a DJ part-time in Aperture. Aiyana tried to keep Basil away from her, but she didn't have eyes in the back of her head.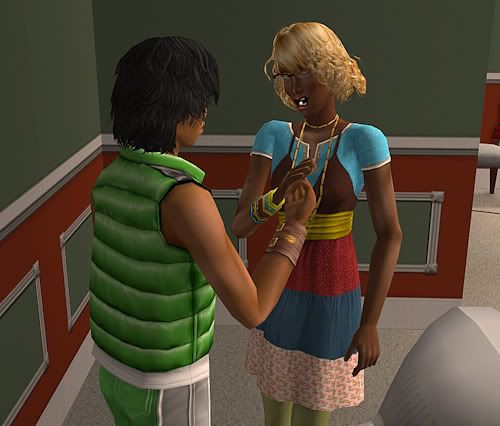 She didn't need to worry about River. Any boys that showed interest in her eccentric daughter were quickly rebuffed by a very horrified River. She wasn't entirely sure why she was horrified, just that she was. It only made her dive further into her books.
Basil enjoyed hanging out at the newly opened pool until the late hours. It was the final days of warmth and soon the pool would be closed. He often found himself marveling at Shang Yu's animal-magnetism. Anytime he went, Shang was in the hot tub, surrounded by women. It was a little ridiculous.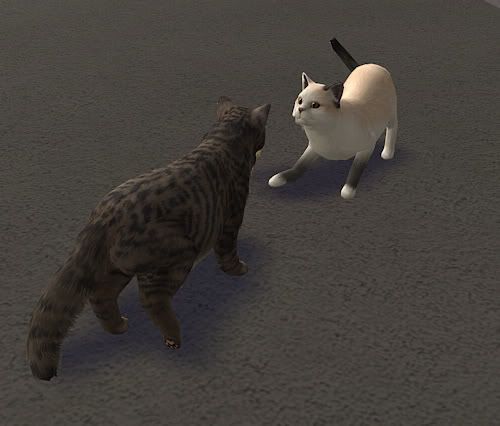 After River left for Boreal Summit University, Bosco was considerably saddened. Damien brought home a kitten that soon grew into a very lovely cat named Daenerys. Bosco and Daenerys got along famously and Aiyana hinted that maybe there would be some kittens on the way and that Damien was in charge of finding a home for them!
———
Note from Mao: Basil cracks me up! He's Pleasure/Grilled Cheese. He looks so much like Chuck, it isn't even funny. Poor River. I don't know what to do with her, all she wants to do is studystudystudy. Yawwwn. Daenerys is the prettiest cat I have ever had in the game and I didn't even make her!