Tsung and Lilith Yu are happy with their lives, even if they have a few little secrets.  Zhou is ready to get out of the crazy house and head to University while Fou-Lu can't wait to become a teen.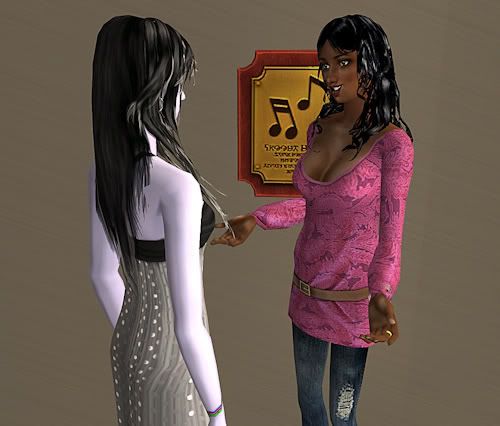 Lilith was surprised when Kate dropped by for a visit.  She knew it had to be because her younger sister wanted something.  That was the only time she contacted Lilith.  Sure enough, she had questions that needed answers about the lamp.
"It didn't work," Kate said, anguished.  "I'm supposed to be pregnant and I'm not.  Katarina had a baby, Lilith.  Shang's baby."
"Color me surprised," Lilith remarked, clearly the opposite.  "Look, Kate, what do you want me to do?  Scold the lamp?  And how do you know it was the lamp's fault?  You probably weren't clear enough when you wished."
Kate blinked.  Clearly she hadn't thought of that.  "Um… I was!  I'm sure of it."
"Right, well, maybe you should go.  The last thing I need is mom coming here and yelling at me for giving you the lamp."
Zhou, meanwhile, was downtown exploring Aperture a bit before heading off to University.  Being a technical adult had given him some freedoms otherwise unavailable.  It wasn't that great and while he spoke with a few females, none of them piqued his interest.  In fact, some of them were downright ridiculous.  He'd seen River wear some ridiculous things, but that snow leopard hat was a bit much for anyone.
Tsung wasn't worried about Zhou, he knew that despite having his mother's attitude, he'd succeed just fine.  Provided he quit bullying everything.  Even Lilith still had that problem.  It was Fou-Lu that made him concerned, the boy spent way too much time on the phone, even for a pre-teen.  When Tsung was a boy, he was doing stuff… not hanging out on the phone all day.  It was almost impossible to receive any calls at home, Fou-Lu was always hogging up the line.
He tried to talk to Lilith about it, but she just laughed and said he was talking to his soon-to-be-girlfriend Elena.  Tsung was puzzled at this.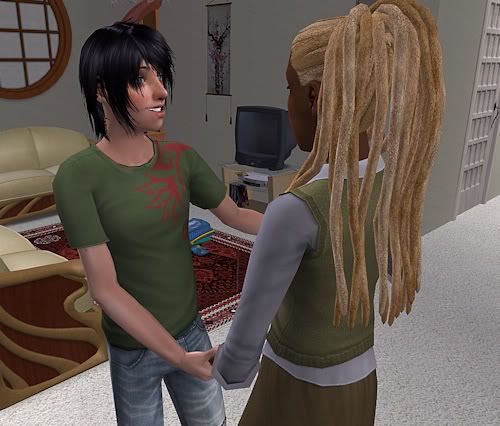 It wasn't until Fou-Lu's birthday came around that Tsung realized who Elena was.  She was Gordon's adopted daughter.  Tsung didn't know enough about Elena to judge her suitability for his son and heir, but he was sure that Gordon's influence on her wasn't a bad thing.
Fou-Lu couldn't have cared less what Tsung thought, he was in love.  He and Elena had been close ever since they were children and even if she was a little bossy sometimes, and maybe a bit too driven, he was smitten.
When he wasn't with Elena–which wasn't very often–he was hanging out with his friend Basil Saunders.  They enjoyed playing video games together and generally slacking off.  Basil shared his plans to ditch University and just hang out at his house.  Fou-Lu saw some merit to that, but knew that Elena would drop him like a bad habit if he so much as mentioned it, so instead he kept his interest a quiet one and continued beating Basil's butt into the floor.
——-
Note from Mao: Not much happening here.  Fou-Lu and Elena were only a matter of time, I wasn't surprised when they had two bolts with zero tweaking from me.  Poor Zhou, he's still so puzzled over River's rebuff.  We'll see how things go in Uni…