Ryu and Tracey Yu may have come together under… questionable circumstances, but they are happy nonetheless. The twins, however, are still quite a handful.
Tracey was elated to have more children, though she did miss Michael terribly. She put all her attention towards the twins, trying to push away her saddness. She was sure once Michael was more readily able to make his own decisions, she'd see him.
Just as long as Tracey didn't have to see Gordon, that is. His threat had chilled her to the core. The less she saw or heard of him, the better. He was terrifying to her now.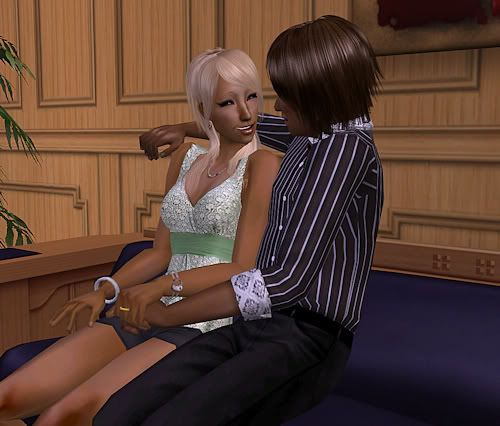 Surprisingly, there had been little drama due to the result of their mutual break-ups and sudden marriage. Ryu's children had been a little… baffled, but they were older and too busy with their own lives to really care too much. Tracey was well-aware of the fact that Ryu had been married to the mayor and made sure not to give Alyssa any opportunities to make her pay for it.
Even with the twins keeping them busy at all hours, Tracey and Ryu were quite happy.
Of course, once the twins became toddlers, their alone time pretty much stopped. Shelly and Marcus weren't bad, they were just insanely curious, as all toddlers tend to be. Tracey solved this by putting a little table for them to play on in the living room. It kept them occupied and far, far away from the toliet and other dirty things they loved putting their hands into.
Ryu and Tracey took care of the twins in shifts. Ryu was at the top of his career, so he had more flex time. He mostly took care of the children during the day, though his phone rang off the hook and he spent a considerable amount of time hunched over his computer. He was more than happy to support Tracey's dream of reaching the top of her field. After all, it had been Ryu himself who recruited her.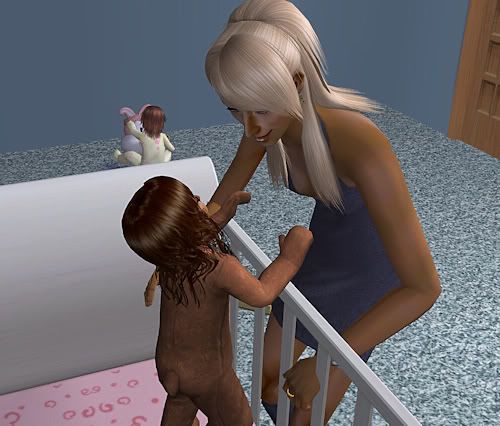 Tracey took over at night, right after she got home from work. She was defintiely busy at work, but always happy to come home and play with the twins. She wasn't tired, she was exhausted, but having children was tiring work and it was just something you learned to deal with. She really didn't want to miss out on anything… especially given how much of Michael's life she was being forced to miss.
——–
Note from Mao: This round FLEW by, seriously. I barely got these pictures. It was like clockwork and before I knew it, it was over. Sheesh! Twins keep them busy, that's for sure. And how funny is it that this lot is "yu 2″? /snickers
Note about the Site: Perhaps you noticed that BS was down/blank for the past 15 hours. Issue with WP. Now fixed. Also, I used an online genealogy thing to make an interactive hood family tree. It is very, very cool. You can see it here.