Damien and Aiyana are finally happy, but Basil isn't quite living up to their expectations.  Can Basil come through and prove his parents wrong?
Damien had a hard time understanding his bizarre son.  Between his carefree ways and his peculiar love of Grilled Cheese, it wasn't easy to identify with him.  Damien was worried that perhaps Basil wouldn't be a responsible heir, but it was much too late for anymore children (plus the fact Aiyana said two was final).  He would just have to hope that his son would grow out of it and become a man.
Damien himself did quite a bit of growing.  He was an elder now and happy, despite a few minor setbacks in his life.  Due to his recent promotion to being the College Dean of Boreal Summit University, he went for a more mature look in his later years.  He found the beret made him look distinguished, but the cat didn't seem to agree.  Daenarys just gave him a funny look and a meow.
Aiyana was too busy to celebrate her step into the final phase of life.  Instead, she was busying herself learning everything she possibly could.  It had always been a dream they shared, but had been lax in pusuing throughout their adult life.  Aiyana wasn't about to let it fade away and chased it with admirable gumption.  Even Damien felt swept up in the fervor and would often join her.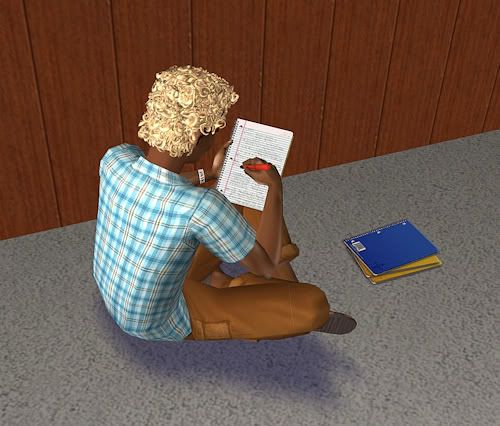 Basil, unfortunately, did not share his family's zeal for knowledge.  He was rather adverse to it.  It was a waste of time.  Why do homework when he could be out having fun and experiencing life?  Books couldn't teach you half the stuff life could!  Still, his father insisted that no son of his would be a high school dropout.  It was bad enough he wasn't going to University, the least he could dow as keep up with his studies.
Basil begrudingly did as he was told, though with considerable reluctance, secure in the knowledge that when he was his own man, he could do as he wished.
Daenarys, meanwhile, gave birth to three kittens named Roslin, Tigh, and Adama.  Aiyana and Damien weren't quite sure what they'd do with the kittens, but spent time training them and caring for them all the same.  Basil enjoyed playing with the kittens, though he couldn't be bothered to actually discipline them.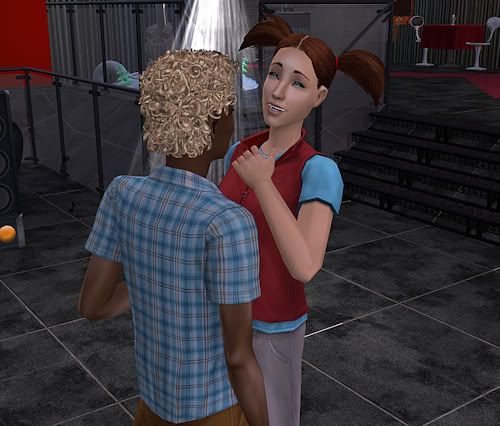 He was much too busy pursuing other interests.  He'd been on several dates and had yet to find a woman to match his own mind.  Somewhere out there was a girl who shared his love of being carefree and eating grilled cheese.
———————-
Note from Mao: Basil cracks me up, he is such a Pleasure/Grilled Cheese sim, seriously.  He's been on several dates, but no sparks.  Damien and Aiyana are close to fulfilling their LTWs.  I'm sure some of you will recognize the kitten's names…