Gordon saunders, now a vampire and a criminal mastermind, has spent his life trying to balance being both a criminal and a father.  With Elena ready to leave for college, Michael entertaining thoughts about the wrong women, and Claude developing into a teen… how is supposed to handle the fact that Roman, too, is seeking him out?
"Elena's in trooouuuuble," Claude said in a sing-song voice, emerging from the bathroom.
"Claude, please," Lauren interrupted, giving her son a firm look.  "Go check on the puppies."
Once he was gone, Elena began her frantic attempt to plead innocence, "how could he know all of this anyway?  Does he have people following me?"
"Gordon and I know plenty of people, Elena, and those people have mouths.  I can't believe you'd allow yourself to be so…" she sighed, closing her eyes.  "It doesn't matter, it's unacceptable and until you leave for University, you are not to leave this house."
"But mom!"
Lauren gave her a look, "Gordon will be home in an hour–would you rather have this talk with him?"
She frowned, head hanging, "no…"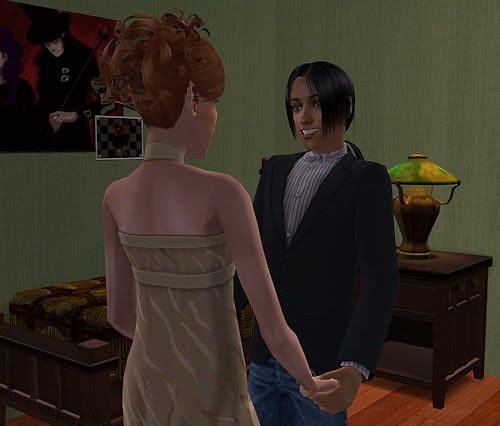 Michael Saunders had always been incredibly quiet, but Sade O`Hanlon was a welcome change from the normal.  Unfortunately, she was also entirely too related to him to ever entertain romantic thoughts about.  It was probably for the best, as she was outgoing and enjoyed being free, whereas Michael preferred the idea of settling down.
He was heading to college early, with Elena.  He had advanced a grade and passed the tests with flying colors.  Perhaps there would be someone there warranting interest.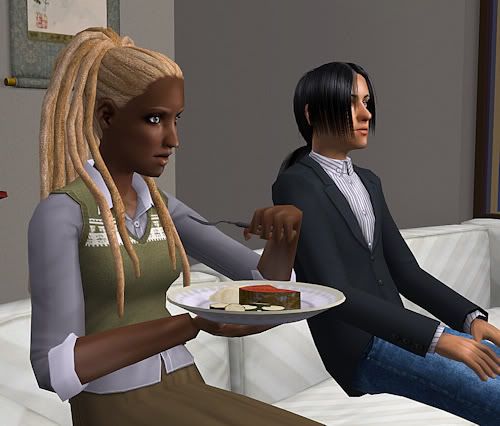 Michael had no idea Elena was grounded until he found her seated on the couch, chowing down on leftovers late at night.
"So, grounded, huh?"
"Yeah," she said inbetween bites.  "It sucks, but I'm thinking."
Michael rested against the couch, "about?"
"Just stuff, Michael.  Girl stuff."
He cringed, "enough said."
Despite being up late, they hadn't heard the visitor enter the downstairs, nor had they heard the door to Gordon's private room open and close.  No one was allowed in there but him and it was always locked.  It was with a begruding sort of reluctance that Gordon welcomed his technical newphew in.
"What do you want, Roman?" Gordon wasn't one for beating around the bush.
"I have a delicate matter on my hands and I am fully convinced that you are the only one who can rid me of it."
Gordon's eyes narrowed, "…murder?"
Roman nodded solemnly, "yes, precisely.  Lacie Anderson… my brother's wife."
"Are you nuts?" Gordon hissed, clearly displeased.  "Do you think that just because I'm a vampire and a criminal, I'll happily prance off and stab someone?  Hardly!  I deal in business, I move and launder money, and occassionally, I bully people into paying me for protection… but murder?  My mother was Janine Saunders… you think I'm an idiot?"
Roman quirked his eyebrow, "an idiot?  No, but I would think you could see a lucrative proposition when one is given, Gordon… and what is this madness about murder?  You killed my grandfather."
"That was different and I'd really, truly like to see you try and take that one to court."
"I wouldn't dare, there is no evidence, but I know you did it… and that is why I am sure you would have no problem helping me here."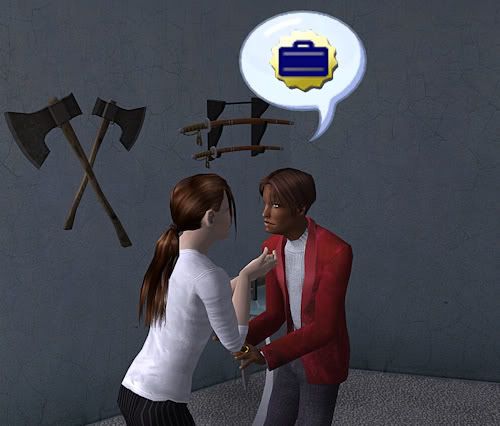 "You say you deal in business, Gordon?  I am business and in a few years, I will own everything, including the things you claim to have your hands in." Roman stated firmly, confidence paramount in not getting bulldozed over by Gordon the Vampire.  "I can offer you a piece of that, without the trouble, the threats, everything… if you do this for me."
Gordon couldn't deny it's appeal, not one bit.  He was who he was and if he dared turn this down, word would spread.  Roman would destroy him.  So, he would do this… but he'd do it his way.
"Don't contact me again, Roman," Gordon said waringly, his face deadpan.  "You'll know when it's done… and then, and only then, will we meet again."
Roman nodded, a reply unnecessary, and slinked out of the backdoor of the house and into the taxi, driving off.