Thomas Anderson is getting sloppy when it comes to hiding his affair with Jun Yu (or does he just not care anymore?) Will Janine finally catch him and what will become of Alyssa?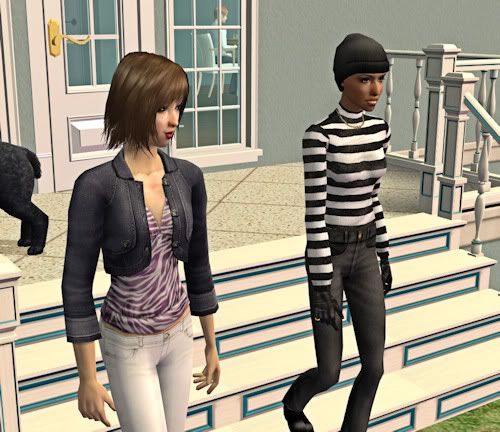 One evening, when Janine had been heading to work (she claimed she was an extra in a crime drama), she ran into Jun Yu approaching the house. She looked surprised and tried to pretend she was just casually walking by. It would have been more convincing had she not been on their porch at the time.
"Nice outfit…" Jun said, giving her a look.
"Yes," Janine replied coldly. "It is quite a comfortable uniform."
If Janine hadn't been suspicious before, she certainly was now.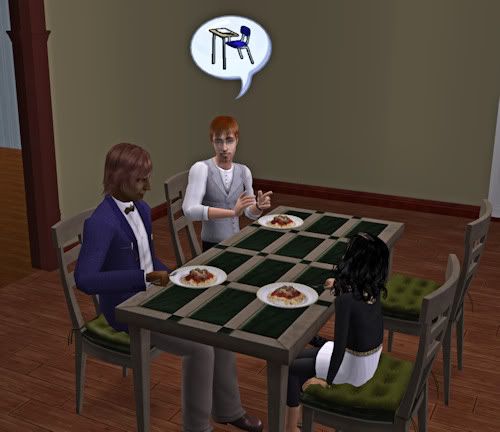 While Janine was at work and after Jun had left, Thomas worked on getting Alyssa accepted into the Private Academy that had recently opened near Boreal Springs. It accepted only the best of the best… which Alyssa was. She picked up things quickly and could memorize equations and phrases beyond her years. It didn't take much talking to convince the headmaster that she was perfect.
She got her uniform and a one-way-pass to rub elbows with the snootiest kids that area had to offer.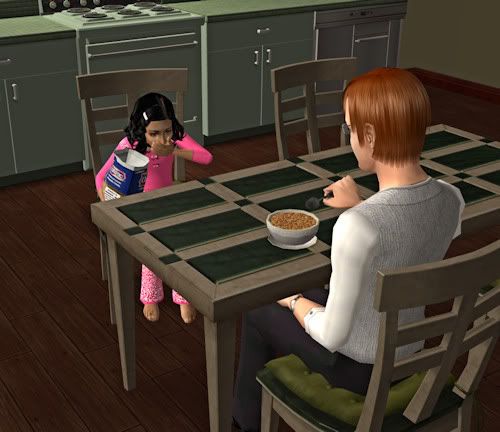 With her acceptance into the Academy, Alyssa found that she got everything she wanted. Before, her father had been nice to her, but now… she was even allowed to eat chips for breakfast! The more she excelled and did as he directed, the more things she got. Her room was overflowing with toys and things other kids wished they had. Of course, that would soon be irrelevant… she was coming up on her first teenage birthday.
That was when the fun of being spoiled would truly come in handy.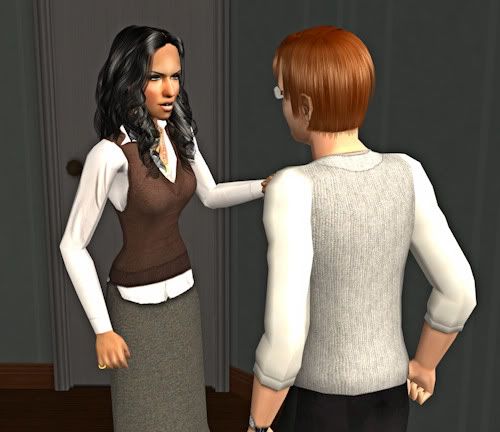 Janine wasn't nearly as thrilled about this as Alyssa was. She also wasn't thrilled with catching Jun coming to the house when she just happened to be leaving for work. She confronted Thomas, but of course, it did nothing.
"You expect me to believe that Jun was just passing by? I'm not a complete idiot, Thomas!"
"I never said I expected you to believe anything. You're the one assuming things." He replied easily. "But I can't talk about this now. As you know, I have a conference to attend."
"How convenient." Janine mumbled.
Janine would not be so easily brushed aside, however. She had her 'dear' husband followed by an associate. It took a day or two for the package to arrive. When it did, Janine was hardly shocked. Why hadn't she seen it before? How could she have been so blind? Conference, indeed.
She knew when Henry told her Jun was gone–for some work thing–that something was up. Now she had the proof. Could she bring herself to show it to Henry? They had a child together.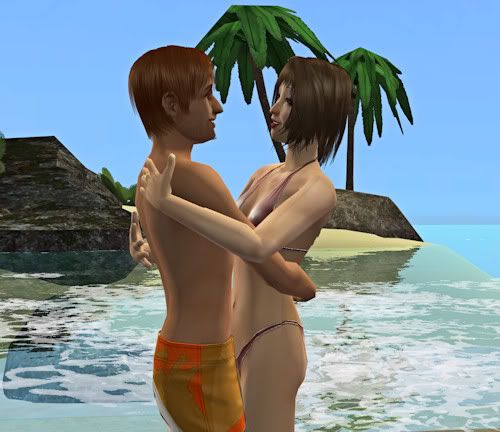 Jun was hardly at 'some work thing' and the only conference Thomas had was with Jun. They met at the island, and Thomas knew that they were being followed. It didn't matter much… Thomas had a plan. He always had a plan."I hope this is a celebratory vacation," Jun said with a slightly annoyed tone. "I'm sick of sneaking around and that house is so crowded!"
"Oh, don't worry," Thomas assured her with a grin. "It is. But this is the only way I could ensure that despite the adultery, everything will still be mine."
"Your wife is scary, Thomas."
"Not nearly as scary as me."
"Yes, Ryu," Jun said into the receiver with a sigh, "I'm sure it was great. Can you give the phone back to your daddy now?"
Jun had to keep the guise up, at least until they returned. She took calls and made sure to keep her lies straight–with the help of Thomas, of course. There was some satisfaction in sticking someone you disliked in the back with a knife. Thomas was enjoying this vacation quite a bit.
"…yeah, it's raining. Really nasty weather…"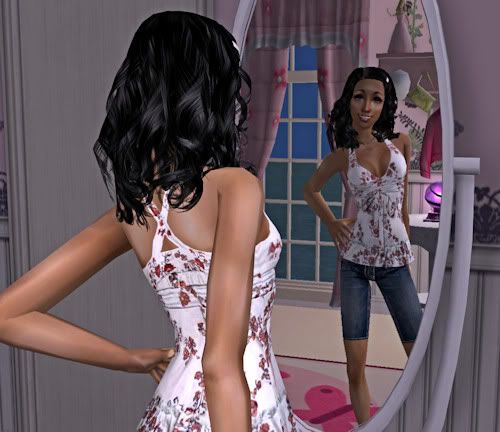 When Thomas returned, it was just in time for Alyssa's birthday. She grew into a beautiful young lady and surprisingly, took after her father in features and retained her mother's coloring. Of course, with her attitude and charisma, she was the newest 'it' girl at the academy.
She was harsh, cruel, and domineering. Nothing got in the way of what she wanted–she could have anything and everything! As long as she followed her father's wishes, of course, and his first decree was no dating. That wouldn't be too hard. She preferred torturing them to dating them, anyway.
Janine sat on her hands when it came to confronting Thomas. She wanted to, but if she did, it would cause a domino effect that would quickly reach Henry. He deserved to know, but she didn't want him to find out like that. Unfortunately, Janine couldn't have known that Thomas was plotting behind her back. He came home from work and approached her.
"I'm surprised you've kept quiet this long–I know you know, Janine. You had us followed. I also happen to know why you've got more gold than a bank." He smiled cruelly. "You're not the only one who can have someone followed."
"What do you want?" Janine growled, her fists balling at her sides.
"Everything. We divorce 'amiably' in the eyes of the courts; irreconcilable differences–you're a wanted criminal and I have Jun. The house, everything, it's mine. You can go where and do as you please. But you won't get a damned thing. If you don't agree, you'll find that these amenities won't help you much behind bars."
"You bastard," Janine snarled. "This isn't over!"
"Sure it is, good bye, Janine."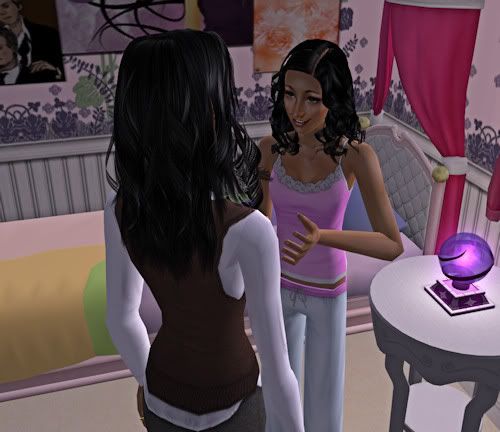 Janine woke Alyssa up hurriedly, telling her to pack her things. Alyssa looked at her oddly a minute before realization hit her. She frowned, but not entirely.
"I can choose who I stay with, can't I?"
"Yes, you can. You're old enough." Janine said sadly. She knew where this was going and now all that time Thomas spent with her made sense. "Alyssa…"
"I want to stay with daddy."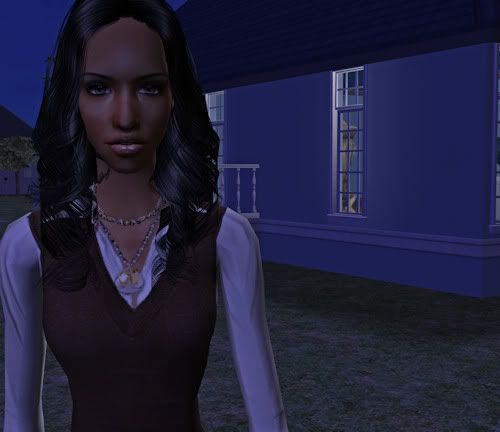 As Janine left the house, a million thoughts ran through her mind. She narrowed her eyes and clenched her fists tightly. This was not over. Thomas was sneaky, but Janine was resourceful… and what did she have to lose? Nothing.
This was far from over.
——
Note from Mao: Okay, truth time… Thomas was caught by accident because I am an idiot. Janine was headed to work and Jun came over. I had Thomas greet her while Janine was in the carpool and well, yeah. But it was more interesting story wise this way.