Marla and Travis Knight had a rough patch, but after some work, their marriage has perservered. Kit, meanwhile, has been oblivious and happy.
Despite her ballet lessons, Kit still wasn't nearly as feminine as other girls. She spoke of baseball like any boy child would, knowing all about the bases and the lingo. Marla would usually just stare, trying not to pass any judgement. She wanted Kit to be happy, but she also wasn't quite sure how she would handle it if Kit turned out to be like Marla's twin, Julie.
But then Marla thought of her older sister Sara and realized that it wasn't always good to assume.
Shelly Yu was younger than Kit, but they were friends all the same. Kit would usually put off her lessons in favor of talking to Shelly. There was a lot of gossip flying around, some not appropriate for children's ears, but they heard it nonetheless.
Shelly always managed to wow Kit by trying to explain her 'strange' family and how her uncle was also her mother's ex-husband.
Marla, meanwhile, kept working on her restaurant. She made sure to please her patrons by personally chatting with them after their meals. She was a little surprised to see Claude Saunders stop by… she had spoken to Gordon a few times, and they had a tenuous agreement.
Claude was refreshingly kind and complimentary.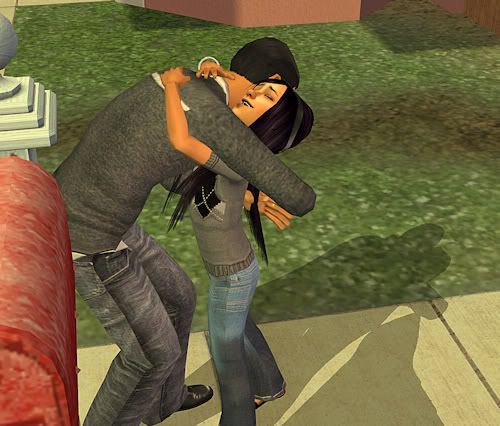 Travis also continued working on his respective career. He was so close to becoming the new DA he could taste it. Of course, his fervor for his job did not get in the way of his relationship with Kit. He was even more thankful for Marla's patience and quick-thinking. Had they divorced due to his silly lapse in judgement, he wouldn't see Kit running out to hug him everyday he came home from work.
Kit soon became a teenager and quite a lovely one, at that. She was eager to help her mother out and so Marla opened her bakery in Boreal Springs. She couldn't have done it without Kit's help, who proved to be quite the little saleswoman. She was keen and quick, with a healthy thirst for knowledge and all things unknown.
She especially liked trying to figure out how to get people to buy things they didn't necessarily need.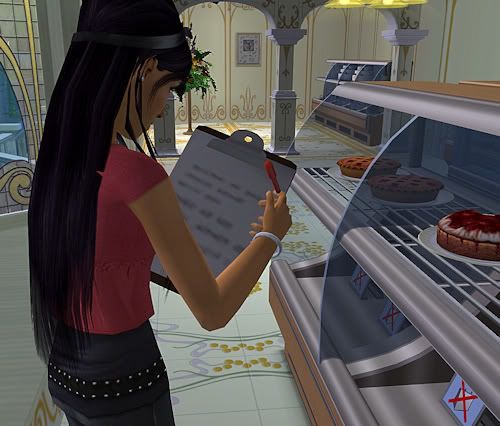 While Marla spent her time baking up a storm, Kit took care of restocking. Sometimes she'd handle the cash register, too, but once business got too hectic, they'd need to hire an employee. Kit had already started compiling a spreadsheet of possible candidates.
One of Kit's customers turned out to be a local reviewer, who was happy to give the business not only a good review, but a Best of the Best award!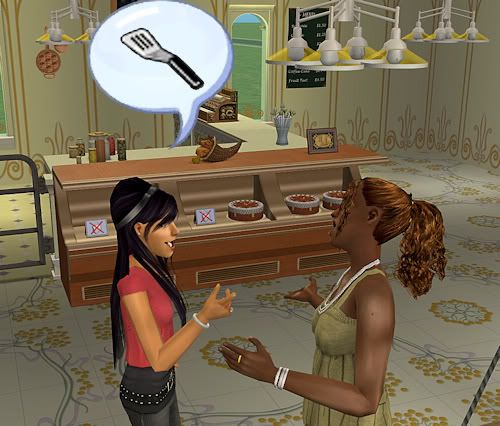 Another one of Kit's suggestions was the possibility of holding a cooking contest. It would draw a crowd, give the local talent some time to shine, and also give Marla the opportunity to panhandle some of her mechandise. She wasn't far from becoming a celebrity in the world of food and it would certainly do wonders for her publicity.
Marla was beginning to wonder who was better suited to be the businesswoman here, herself or her daughter.
——————–
Note from Mao: Kit is quite quick, I'll give her that! She did really good helping Marla, despite having no badges. I think I see businesses in her future…