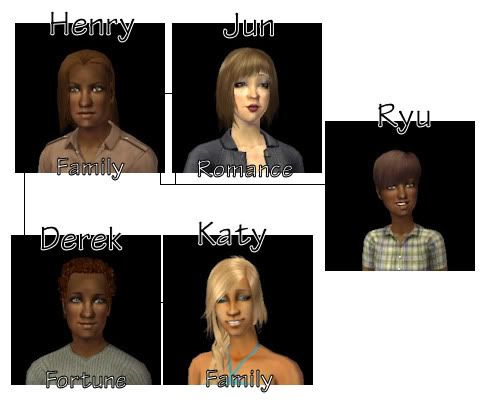 Henry Saunders has a crowded house, what with his fiancee Jun Yu, their son Ryu Yu, and his newly graduated son from his first wife, Derek Saunders, moving in with his fiancee, Katy Fuchs. Can they make it work? And will the news of Thomas and Jun's affair spread to Henry?
Graduation was bittersweet for Derek Saunders. On one hand, he could finally pursue his career and make money. On the other hand, he lost Mary and was now engaged to his teenage love, Katy Fuchs. Derek liked Katy, but what they had was nothing compared to how he felt about Mary. She was in his every waking thought, making it incredibly difficult to be amiable with Katy.
Katy was surprisingly understanding and patient. To her, she had Derek and he wasn't going anywhere. Mary was a respectable girl, after all, she wouldn't be a 'on the side fling'. She and Derek would get married and he'd eventually forget all about Mary O`Hanlon.
Meanwhile, Henry found out for himself how troublesome relationships could be. Especially when your significant other is cheating on you with the enemy. Henry had taken a vacation day and apparently Jun hadn't noticed he was still home. He nearly walked in on them in the kitchen. Instead of confronting them and kicking Thomas out of his house, he sat on his hands, waiting for the right moment.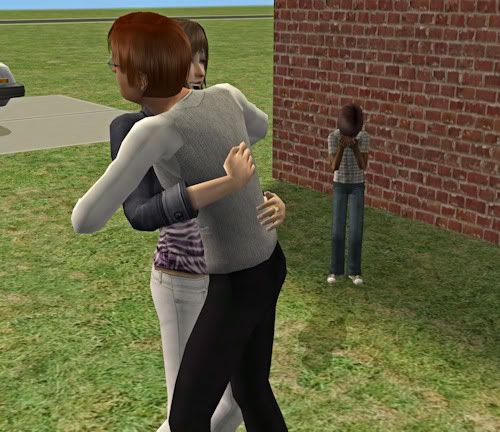 Of course, Henry wasn't the only one who knew. Ryu had seen it, as well. He had come home from school a day or two earlier and there it was, right before his young little eyes, his mother was embracing a stranger! He was torn up, but Jun nor Thomas seemed to notice him. He scrambled inside and tried to rationalize what he saw in his head.
Should he tell dad? But that would make them fight. Derek and Katy argued enough, the house didn't need more fighting. He reasoned that maybe he saw wrong and kept quiet.
Being quiet isn't easy for a kid on the cusp of their teen years, though, and Ryu ended up confiding in his half-brother Derek.
"You should tell dad," Derek said sternly. "Why didn't you?"
"I knew she was no good," Katy said quietly, muttering from behind her book. Suddenly, she looked apologetic, "Sorry, Ryu, but it's true. Your mother is… well, maybe it's best if your father knows."
"I can't tell him!" Ryu replied angrily. "He'd never believe me… I'm just a kid. Why don't you do it, Derek?"
"No way, little dude. I didn't see a thing."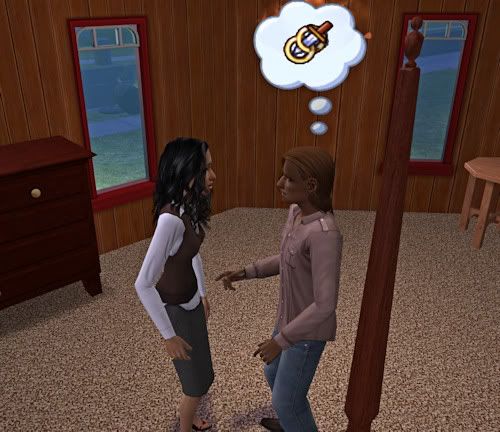 Fortunately for Ryu, he never had to say a word. That evening, Janine Anderson came over at Henry's request. He had called her cell phone, as always, and was surprised to hear she wasn't at home. When she arrived, he pulled her into the quietest place and told her everything.
"I know, Henry," she said with a frown. "Thomas and I are divorced. It's been a week. I had him followed and he was off on vacation with Jun."
"Why didn't you tell me?" Henry was understandably hurt. "All this time…"
"I didn't know how to," she replied quickly and sadly. "I… I didn't know if you'd believe me…"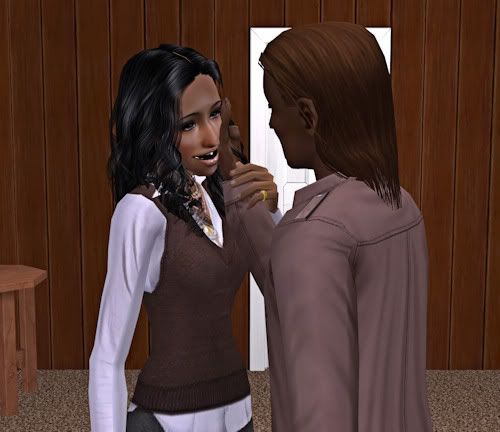 "Of course I would have believed you," Henry responded, gently touching her face. "You've always been honest with me."
"Henry…" she began carefully, but seeing the look on his face, found the confidence to continue. "I haven't really. I mean, there's things that–"
"It doesn't matter. Where are you staying, are you all right?"
"He took everything, even Alyssa." Janine sniffled. "I've been staying at a hotel, but my money is running out. I'm sorry, I shouldn't trouble you with this."
Henry shook his head and took her hand, "you can stay here… for as long as you like. It's a little crowded, but there's plenty of room."