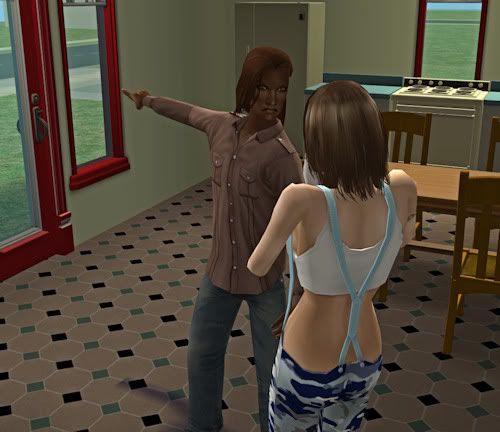 When Henry woke up, Janine was gone. He went through his morning routine and waited for Jun to come home. She had been 'at work' all yesterday evening and all afternoon. When she finally got home, she was still in her work uniform–which really wasn't much of anything at all. He wasted no time telling her to get out.
"Go live with Thomas." He said forcefully. "Your things are packed and they're waiting in the taxi outside. Consider it a kindness for Ryu… who you will not be taking."
Jun was shocked, but she wasn't about to question or argue. Henry's short stint as a drill sergeant had done wonders for his vocals.
As Jun climbed into the waiting taxi, Ryu came running out the front door. He looked at her sadly, watching as she moved the poor the door shut, tears in his eyes.
"Be good, okay?" Jun said, her hand on the door, ready to pull it shut. "It's better if you stay here–with your daddy."
"But… where… are you going?"
Jun just smiled at him and closed the door, "Goodbye, Ryu."
Janine came by the next day and Henry was quick to greet her. They sat down in the living room, an awkward silence lingering between them. When Janine had slept over, her time had not been spent on the couch or even the spare bedroom. It had been with Henry.
"Janine, I'm sorry if that was… too soon–"
"No," Janine replied, lowering her head. How could she tell him she was a criminal? How could she tell him what she meant to do? No, he couldn't be involved. "I'm just… this is all so sudden. My head is spinning."
"The offer still stands, Janine. I'll stay as far away as you need me to."
Janine looked at him, finally and smiled. "I'll stay… but only if you promise to do the opposite of staying away."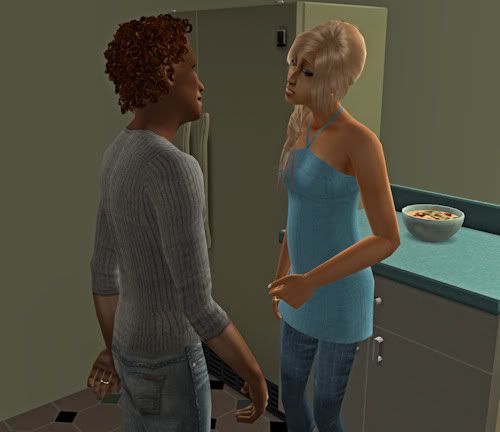 A month later, after everything had settled down, Katy pulled Derek aside in the kitchen one morning. It was peculiar behavior, his car pool was waiting and he was aiming for a promotion. He really needed to go. He looked at her impatiently.
"What is it, Katy?"
"There's something I need to tell you, Derek," she said with a smile, her hand going to her stomach. "I'm pregnant. I'm a few months along… I wanted to tell you earlier, but… with all the stuff with your dad and Jun and Janine…"
Derek's face turned chalk white, "w-what?"
"Isn't it wonderful?" She beamed, grabbing his hand. "We'll have to move the wedding date up… it would be no good if they had my last name!"
"…Th-they?"
"Twins, silly! I didn't want a surprise, I just had to know! Twin boys! Isn't that great?"
Derek suddenly felt like calling in sick for the first time in his entire life.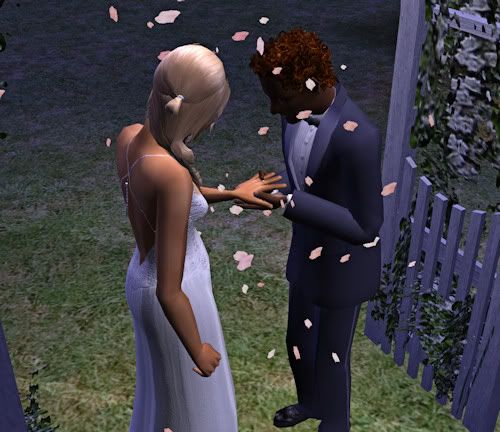 The wedding date was pushed up exponentially–as in, they got married just a few days later. Katy was nearly half-way through the pregnancy and when Henry found out, he demanded his son make an honest woman of her. Derek didn't feel sick, he felt dead. Cold, dead, and completely devoid of emotion. He tried to fake it and if Katy noticed, she didn't say anything.
There was no way out now. This was his life. He would never see Mary again. Goodbye had really meant goodbye.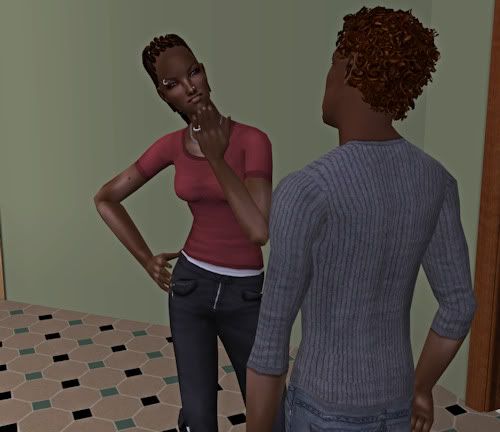 Of course, that didn't stop Derek from asking about Mary when Gina visited. Oftentimes, Gina would relent, but after the wedding and finding out Katy was pregnant, she shut up like a clam. She even scolded him for daring to ask. She was awfully protective of Mary all of the sudden…
"Look, you need to just deal with the fact that it's over. Leave Mary alone and stop asking about her. She'll live, okay? And so will you. You have boys to raise–don't treat them badly because you messed up."
"Geeze, Gina," Derek replied, taken back. "When did you become such a–"
Gina rolled her eyes, "since I got caught up in this drama storm. Now drop it and tell me about work, huh?"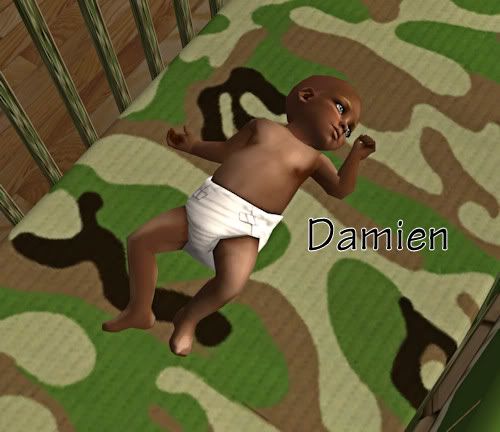 Katy gave birth to two very healthy and happy baby boys named Damien and Chuck. Damien had his father's coloring, his mother's blond hair, and his father's gray eyes. Chuck had his father's coloring, his mother's blond hair, and his grandfather, Henry's, green eyes.
Derek couldn't deny the pull of fatherhood, but he still mulled over his lost chance with Mary. He literally hadn't seen her at all. It was almost as if she had disappeared completely.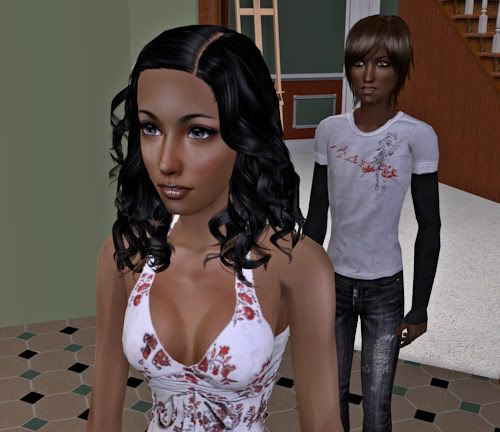 Ryu had a birthday not long after the twins' first birthday. He had been waiting for his birthday like most children wait for Christmas. There was one specific reasoning for that–Alyssa Anderson. She often visited Janine and she had also been at Derek and Katy's wedding. That was when he first saw her. She was amazing.
Of course, she completely ignored him, which only fueled his adoration further. She was in a Private School and so the only time he got to see her was when she visited. He had been hitting the books quite hard, though, and Janine had been hinting at Henry that maybe Ryu could apply, too.
——
Note from Mao: Whew! Sorry for the length of this entry, but it literally took me three hours to play this house. How crazy is that? Not nearly as crazy as this house!! You have NO idea… but I have some pictures that didn't fit the story for your perusal–enjoy!
Oh, and my darling (COUGH) fiance gave the boys their names. He thought it would be hilarious. Thank God their last name isn't 'Norris'… sigh. For those curious, as well, Ryu is a Family sim.
Okay, time to go pretend like I actually sleep (ahahaha, RIGHT)… you can see MORE messed up screenshots at my X-fire Gallery (opens in a new window). Seriously. My sims are freaking weird.