Alyssa is trying to keep her family afloat, but Nevio married the wrong woman when he chose Lacie. At least little Isolde is cute and normal.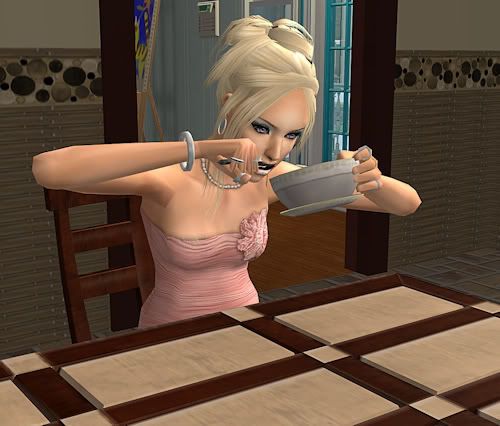 Lacie spent the last part of her pregnancy eating everything in sight, and not very demurely, at that. Alyssa had been talking about remodeling the house to better suit the growing family, but Lacie would always avoid the conversation. Nevio was too busy at work. As long as Lacie kept preoccupied, she wouldn't have to deal with any of that.
Who gave that old woman the idea that she had control here, anyway?
Meanwhile, Isolde enjoyed talking about the paranormal with her cousin James. He often accompanied his mom, Katarina, when she visited. He was a little startled by his cousin's odd conversation topics; ghosts, crystal balls, vampires? Yeah right.
Lacie finally gave birth to a baby girl named Adora. She had the Anderson skin and eyes. Alyssa couldn't have been happier–another girl! Sure, a boy would be better for carrying the name, but the Anderson clan would do well to have another female heir. Nevio had sure screwed it up for the males.
Lacie was just glad to have the squirming demon out of her. She left the baby's care to Alyssa.
A few nights later, Lacie got an unexpected visit from a mysterious stranger. She was the only one awake, with everyone else fast asleep. It was the wee hours of the morning and when she saw him outside, she hurried out, not sure why. That was dangerous behavior.
She had heard Gordon Saunders mentioned in some conversations, but she had never really seen him. Had he been at the wedding? She couldn't remember, but she knew he was related to the Anderson family.
"I have an offer for you," he said simply.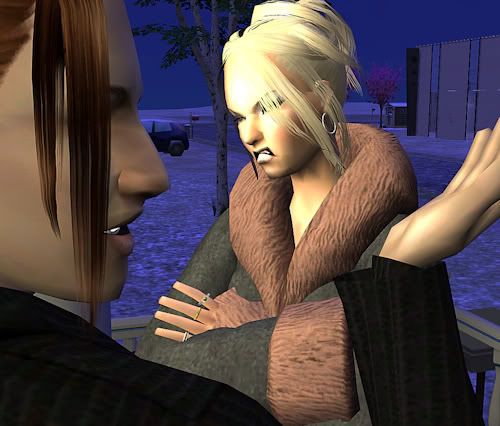 After hearing him out, Lacie grimaced and shook her head, "are you kidding? I'm not leaving all of this! I've got money and plenty of it!"
"You don't have a choice," Gordon said firmly, motioning with his hands. "This was your last evening at this house, I hope you enjoyed it.
"Oh, right! Like I'm going to listen to you. I'm going back inside." She moved to leave, only for him to grab her arm.
"You're not going back in there, Lacie. Your time at Boreal Springs has come to an end."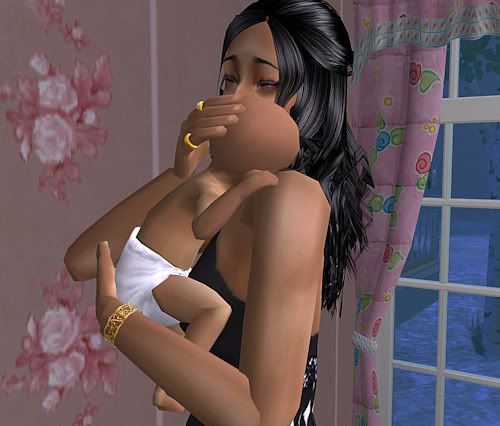 Alyssa woke early in the morning to care for little Adora only to find that Lacie was missing. She decided to wait until morning to rouse Nevio, but she had the worst sort of suspicion she had fled. Had she stolen anything? No, everything was here, all the money, cards, everything. It didn't make sense, but Alyssa didn't have time to question it… she was going to have upset children to deal with and her son, as well.
Isolde seemed to have the same intuition as her grandma Alyssa and got out of bed only to cry at the loss of her mother. She wasn't dead, but she was very much gone. No one knew where, but they called the police and reported it. No one expected they'd find her, nor did they expect her to return.
Despite the loss of her mother, Adora grew into a lovely and happy toddler. Nevio made sure to spend more time with both girls and pushed the loss of Lacie out of his mind. He was actually a bit happier without her around, surprisingly. But he wasn't quite ready to date seriously again, much to Alyssa's chagrin.
Meanwhile, Isolde was still talking about her favorite topic to all her new little friends. Maggie O`Hanlon wasn't nearly as taken back. They both talked animatedly about ghosts and graveyards, saying they needed to visit the one down the road when they were teenagers. Their parents would never let them, but surely they could sneak out…
—————-
Note from Mao: Do we have a new Lilith? I swear, all Isolde talks about to anyone is paranormal. It's hilarious and crazy. Yes, Lacie is gone. No, Gordon didn't kill her… but he did send her away. Where? Well, that's the question.