Tsung and Lilith Yu are enjoying their elder years, but are happy to have Zhou back home to take his place as heir.  Even more delightful is the fact that he and his childhood friend, River Saunders, are now officially dating.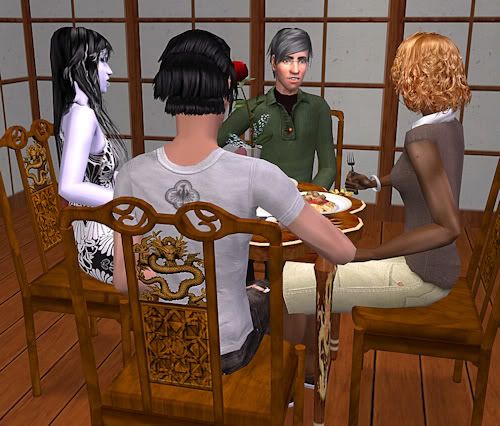 Tsung and Lilith were happy to welcome River into their home.  They were very good friends with her parents and knew that Tsung couldn't have picked a better girl.  River felt instantly at ease, having been in the house so much in her earlier years.  It was hard to think that she lived here now.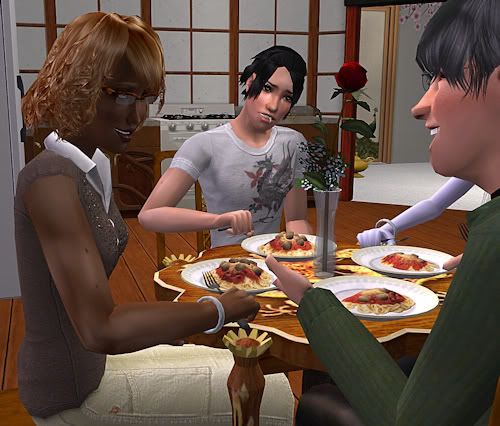 Of course, the fact that they were adults did not keep Tsung from talking about the embarassing times when they were children.  River took it in stride, laughing along with them, while Zhou wasn't nearly as amused.
"C'mon, dad," he whined, looking mortified.  "Can the nostalgia.  That stuff is just embarassing!"
Zhou was happy to be in his old home, though, even if his parents were annoying.  He was also pleased that River had come to terms with whatever it was that had kept her from acknowledging her feelings.  He could be a bit of a brute, this was true, and his mouth was quite possibly rated R most of the time… but River brought out the softer side and it just didn't feel right when she wasn't there.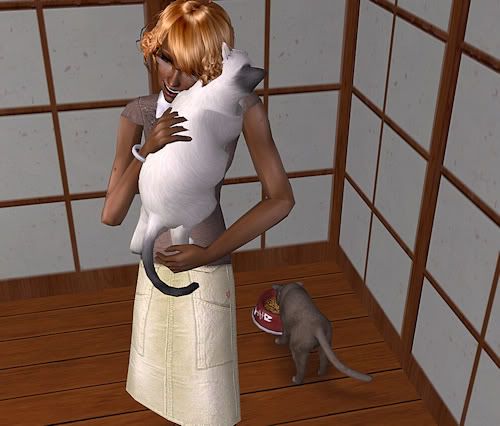 River enjoyed cuddling Chairman Mao and she was happy to see that Tsung had bought Tigh from her parents.  It only helped the familiarity of it all.  She wondered if it would be possible to bring a female cat into the mix… as kittens would be quite nice.
When she wasn't playing with the cats, River was working with Tsung at his architecture firm.  She was just biding her time until a position in the Science field opened up.
Zhou spent most of his off-time enjoying the outdoors and working on his fitness.  He wasn't entirely sure what he wanted to do yet, to be honest.  He dabbled a bit in the Entertainment field, but being a smiling, happy work out person just wasn't in him.  So, instead, he just waited for something that looked interesting to pop up and strike his fancy.
One night, Zhou dragged River out of the house and they went on a date to a somewhat fancy restaurant.  River felt a little out of place, but was more distracted by the mischevious look in her partner's eye.  He was up to something, a fact made clear when he pulled out an obvious black box and nearly shocked her into a heart attack.
She said yes, of course, after she regained her ability to breathe.
"Where did you get this from?" She couldn't help but asking, knowing he had given up his job a month prior.
"They'll pay anyone insane amounts to look buff and smile on camera, River." He laughed.  "You think I gave up my dignity for nothin'?"
It was River's turn to laugh, "no, but I had no idea you were planning this."
"Exactly.  See?  You don't have to be a genius to be spontaneous."
————-
Note from Mao: And so Zhou and River are engaged.  Awww…