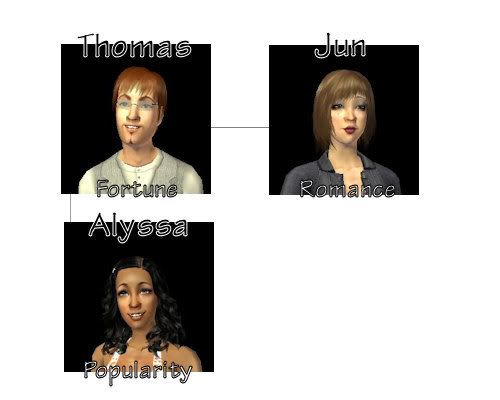 Thomas Anderson successfully got away with his plan and now everything seems to be going his way. His lover, Jun Yu, is now under his roof and no longer screwing his enemy and his daughter, Alyssa, is the perfect little princess. But how does Alyssa feel about this?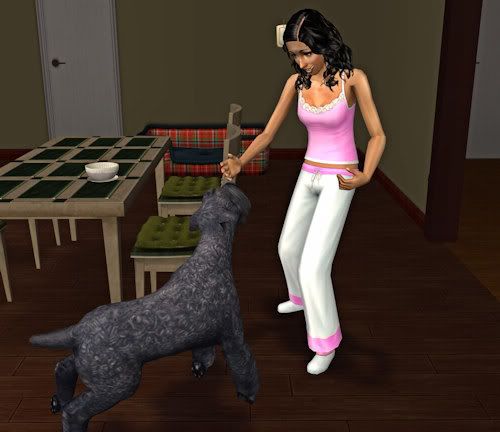 Alyssa: I'm glad my mom left Webster here when she left. He's about the only socialization I get outside of school! Daddy says, 'you can have fun when you're rich and powerful'… yeah, but when will that be? I wanna have fun now!
But, I don't say that. Dad means well and he's helped me out a lot. I just need to keep listening to him and I'm sure I'll succeed. It was too bad mom didn't do the same…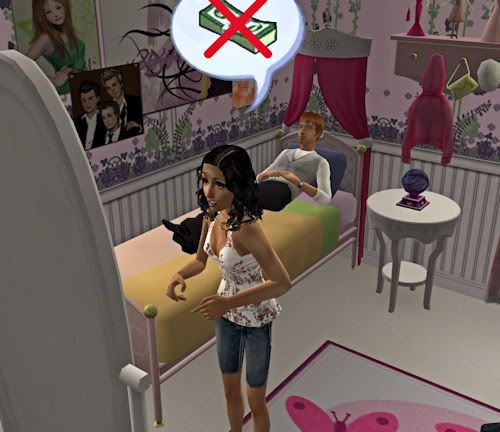 Daddy also expects me to practice my communication regularly. He says that I'm going to be Mayor and then I'll have all the friends in the world. I guess that makes sense and I am really charismatic! Plus, being mayor would mean I could have big, expensive parties!
Daddy doesn't know it, but I've already got my own following at school. It's really funny–guys are so stupid! I don't even have to do my homework anymore… I just pretend to until daddy goes away. Some dork does it for me–I dunno his name. Not like it matters!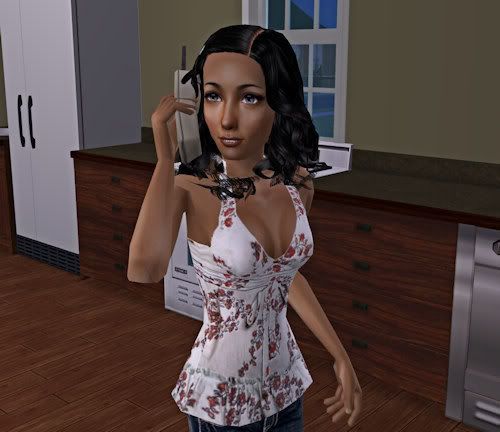 Speaking of dorks, when daddy and Jun are gone, I usually call my mom. I called one evening and some weirdo boy answered the phone! I don't remember any boys being there–not aside from Derek and Henry. He sounded weird to, like he couldn't talk or something. Whatever. I'll have to be careful the next time I go over and visit… don't want any creepy people following me home!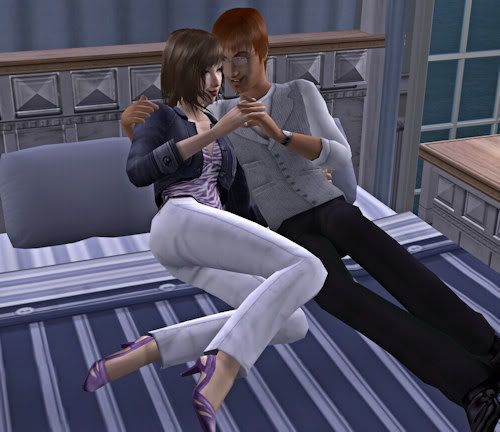 I'm not sure what I think about daddy and Jun. I guess it's good that mom and daddy are happy now… but Jun seems so young. I dunno, I guess it's okay, though. She keeps daddy distracted and then I can watch TV or sneak a phone call or two.
Doesn't daddy understand how hard it is to maintain your 'it' girl status? I have to be able to gossip!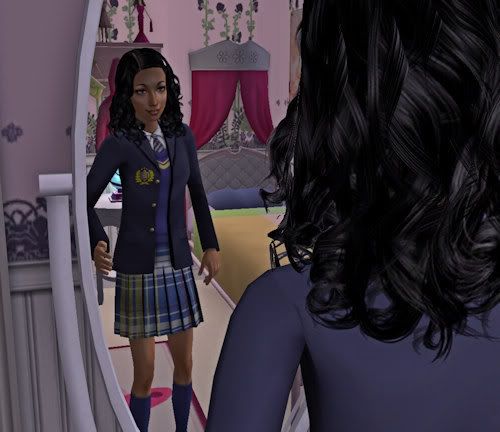 Daddy sometimes has me practice when he's not watching. I like to practice my little 'no way, you dork' speeches! You'd be surprised how many of those I say in a day! I've got it down to a science.I also work on my other charms. Attractive guys like me too, obviously, but I have to tell them no. It's so much more fun! They still do stuff for me and I don't have to do anything!
——-
Note From Mao: Ahh, Alyssa. You're scaring me! I'm really interested in what's going to happen as things keep developing. Poor Ryu.