Shang Yu and Katarina Anderson have an 'open' relationship that suits them just fine, but how will this affect James' development into a teenager?
It hadn't taken long for Shang to coax Elena back into his presence.  She was hot, he was hot, and their mutual hotness was enough so that two consenting adults might enjoy one another's attractiveness.  Of course, Elena wasn't thinking clearly at all when she got into her little 'fling' with Shang, but those sort of concerns weren't something Shang dwelled on.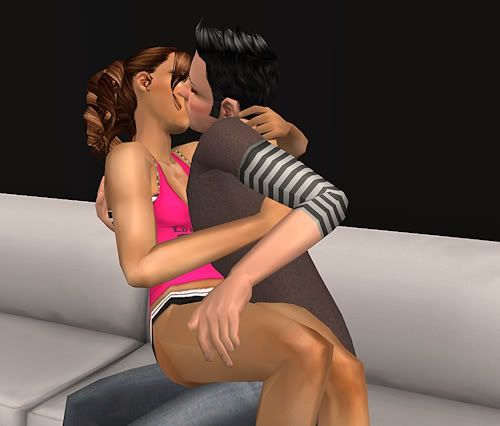 He preferred to dwell on more pleasant things like making out and well, you know.    Just because he and Katarina had an open relationship didn't mean they were distant.  No, instead, they were closer than ever.  There was a mutual sort of love and understanding that neither found anywhere else and it helped strengthen that bond.  They didn't love the other people they messed around with, so that was a good enough justification not to stop their anti-monogamy.
Shang wasn't the only one enjoying himself, Katarina also enjoyed her share of males.  She didn't always go nearly as far as Shang, though.  Only with select few.  Fou-Lu was a fun distraction, but she mostly felt bad for his situation and offered to help cheer him up.  It was one of those instances where she used her wiles to help another.  They didn't do anything serious, just a little messing around.  She didn't have the heart to tell him Elena had been visiting frequently.
Despite their amorous lifestyles, Katarina and Shang were still capable of domestic moments such as dinner.  It was one of the few times that James actually found his family life normal.  He wasn't quite sure what to make of all the different people he saw or met, but he did know that his parents didn't argue or fight like many others.
Still, it was a little weird.  Especially when he saw people he knew were his friend's or relative's parents.
Shang was especially proud of his ability to sway Cara Anderson away from her riches and pleasantries and into a world of debauchery.  It was dangerous messing with her, this was true, but who wouldn't?  She was the epitome of hot, she was the new Alyssa.  And so it was that she fell into the destructive trap…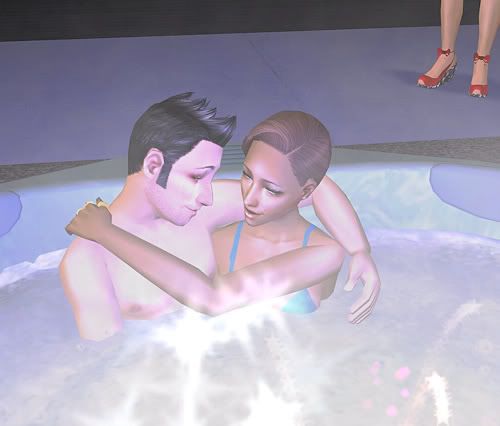 Cara was more than a little bothered by Katarina walking in directly afterwards.  She was worried a scene would be started or worse, she'd tell her brother.  Instead, Katarina acted as if nothing was amiss and called out to Shang.
"James wants you then, when you've got a moment."
"Just finishing up here, babe.  Tell 'em I'll be up in a minute."
As he had and still did with Hugh, Shang spent time with James.  It was easy to balance love and family with his current lifestyle.  It was easy-going and carefree, the way he had always dreamed of living.  His age was catching up with him, so he was thankful for this degree of pleasantness.
James would be a teen soon and Shang was preparing himself for the onslaught of questions…
James became a teen that showed no signs of his Anderson heritage, but instead, favored the Yu's.  In fact, he looked so similar to Zhou Yu it was a little disturbing.  Thankfully, he was nothing like his love struck parents and preferred more practical things in life, like knowledge.
He, as with the rest of the Yu's, had an natural ability with music.
—————————
Mao edit: Things might be a little slow around here, sorry.  Still not feeling too great and I've been messing around with Spore.  Anyway, I played this several days ago, so I actually don't remember James' aspiration!  Oops.  I think it was Knowledge.