Patrick O`Hanlon is womanizing his way through University while Michael Saunders hits the books and keeps to himself. Elena Davis and Fou-Lu are no longer an item, but Elena is still uncertain about her decisions and Fou-Lu is hoping she reconsiders.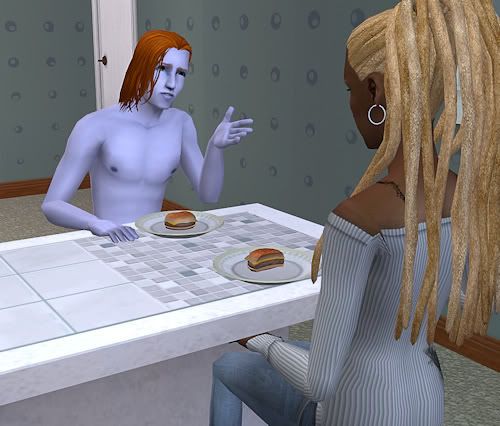 Patrick decided to call Elena out on her dealings with Shang Yu, "what are you thinking? I know you've got some semblance of a brain up there… you're one of the few girls I know who does."
"Gee, thanks, Patrick," Elena replied, rolling her eyes. "And what's it matter to you?"
"Shang and I are cut of the same cloth, Elena. Anything you two do isn't special or serious or anything. He's got Kat for that, he just wants you for, well, the obvious."
"You think I don't know that? I don't want anything serious with him," Elena replied, giving her nephew a pointed look. "Anyway, here's a question for you… I'm almost afraid to ask. Are you wearing pants?"
He grinned, "what do you think?"
"Ew…"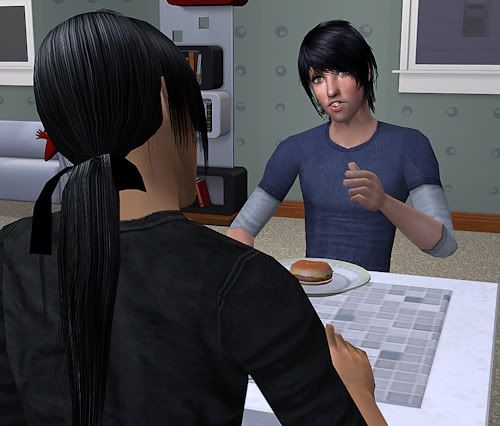 Fou-Lu decided to try and corner Michael into helping him get Elena back. Unfortunately, the stoic and quiet half-sibling was a little less than willing.
"Elena is a big girl, she makes her own decisions." Michael said, barely looking up from his dinner. "Besides, I'm not so sure you're ready to get her back."
"Huh? What's that supposed to mean?" Fou-Lu was a little shocked by Michael's outright bluntness.
Michael looked up, startling Fou-Lu, "you're immature, Fou-Lu. Grow up a little and I'm sure Elena will notice. I'm only telling you this in an effort to steer you in the right direction."
"That's harsh, dude," Fou-Lu replied, wounded. "Real harsh…"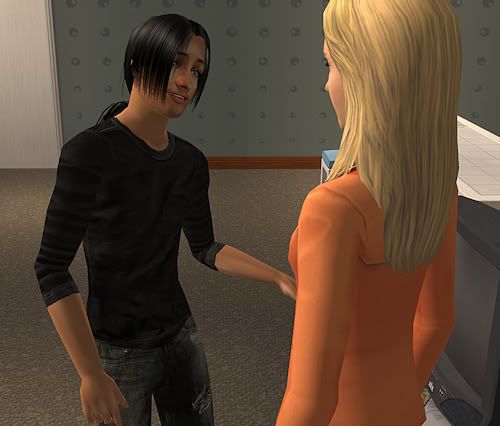 Meanwhile, Michael wasn't having much luck with dating. There was a pretty blonde girl at the house one day that Michael thought was okay looking, but he spoke to her only to find out she was one of Patrick's many… well, 'visitors'. He sighed and walked away. How Patrick did it, he'd never know. Michael just didn't feel any great attraction or attachment to these women.
He kept comparing them to someone else.
Patrick was naturally smart, in fact, he was downright intelligent. But it never showed, because he used his smarts for evil and manipulation. He didn't have to try with his grades, all his professors were female. He just smooth talked his way into an A+ everytime. He could have easily done it the proper way, but it was so much more satisfying knowing that he had enough power to influence his way to straight A's.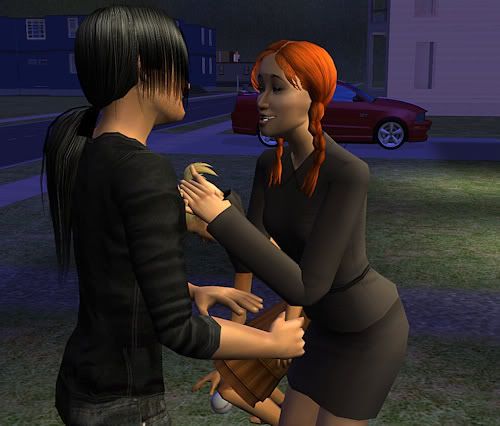 Elena, knowing his fondness for red heads, set Michael up with a girl from her class. They had plenty in common and she wasn't awful looking, but Michael just didn't feel that spark. She had red hair, sure, but she wasn't, well. And it just wasn't the same.
The date went well, but afterwards, Michael felt nothing.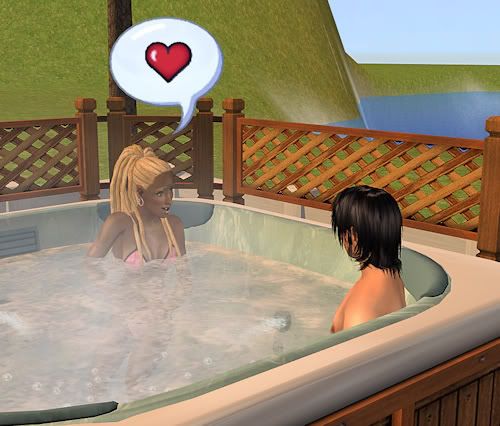 Meanwhile, Elena had given a lot of thought about what Patrick had said. It was silly to mess around with Shang Yu in an effort to ignore her problems. She was glad when Fou-Lu happened to be in the hot tub. She joined him and decided they needed to talk about their situation.
Fou-Lu clearly wanted Elena back and while Elena was undecided, she couldn't deny they had a solid history.
Unfortunately, they didn't get much of a chance to talk. Add together a hot tub, bathing suits, and two young adults and well, you don't usually get a heartfelt conversation…
Patrick, meanwhile, was doing some 'conversing' of his own with quite as few of the available co-eds. They were at the last of their classes and ready to graduate, so he wanted to score with as many chicks as he could before he left. It was a personal goal he set for himself. He wouldn't have enough time once he was signed to an agency and working on his acting skills.
Not that he hadn't been improving those with every line and charm he'd done in the past four years.
————————-
Note from Mao: This one is all over the place, sorry. I've played it intermittently for a week. Anyway, they're graduated, yay. Too bad I can't install AL yet. Anyway, if you don't believe me, Michael really does suck at dating. He's nice, just shy. But that doesn't stop him from making girls cry. Note his total disinterest in her obvious distress. Cold, Michael, cold!