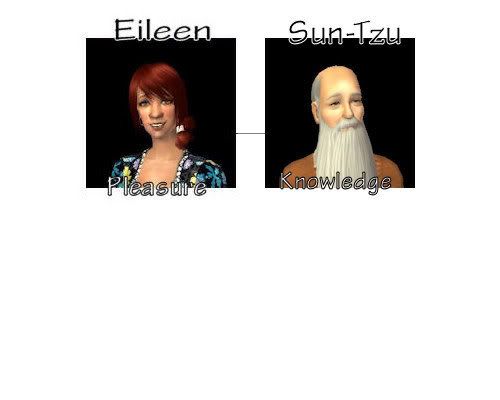 Sun-Tzu and Eileen Yu have a happy life outside of all the drama. Can they keep their son, Tsung, and the baby Eileen's expecting away from the drama, as well?
With Eileen pregnant again, she found herself beyond exhaustion and left the feedings of Tsung to Sun-Tzu. Sun-Tzu didn't mind one bit. It was nice to get some time with his son–Eileen, despite being a mother once before, was always coddling him. It was likely because of everything that was happening with Mary, the poor girl.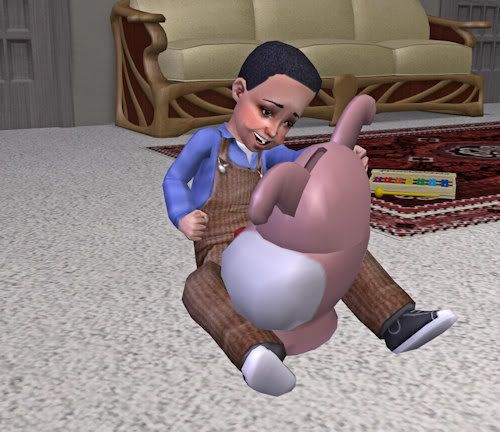 Tsung eventually become self-sufficient enough to keep himself busy while Sun-Tzu painted and Eileen slept. He was a very curious child and while he wasn't troublesome, often wanted to go outside and see the 'big water'. Sun-Tzu told him he could when he was bigger (and not quite able to drown in it).
Sun-Tzu even took care of teaching Tsung his first steps. Eileen felt awful for not being able to join in, but she was just much too tired. She was getting too old to be pregnant! This would definitely be the last baby. It was hard enough worrying over whether or not Sun-Tzu would live long enough to see them grown, much less if she'd survive another pregnancy. It was time for her to settle into the role of grandma.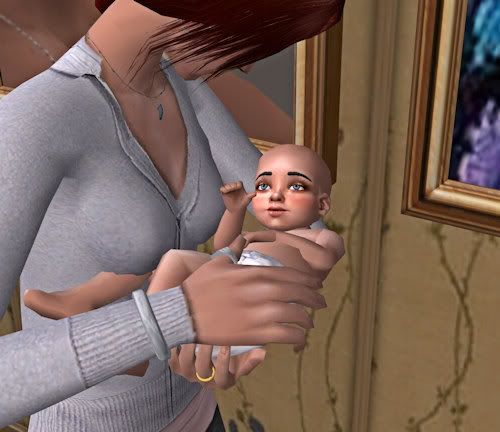 Thankfully, Shang was born on time and with little trouble early one morning. Eileen was ready to come home surprisingly early and for that, she was thankful. She would finally be able to spend some time with Tsung before his birthday crept up on them. She had also wanted Mary to come over and visit, but she'd always been much too exhausted. She was guaranteed to have more energy now.
Shang took after Eileen again, and he even had her blue eyes. Two sons was a good place to stop.
Mary was delighted to meet her new little brothers, though she was sad that she couldn't bring Sara over. It would be much too obvious and the neighborhood was too small and close-knit. Word would definitely get around. Eileen suggested that perhaps when she visits, she could bring the boys–once they're old enough.
Things were definitely settling down and it was easy to slip into that ease of no worries of drama. Eileen just hoped that Mary had learned her lesson and would stay well away from the Saunders house.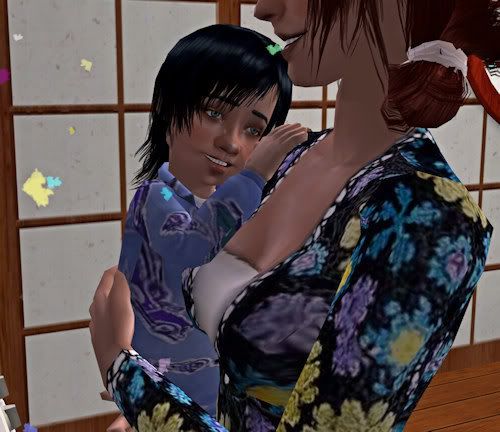 Shang's birthday came surprisingly fast and he was soon able to crawl around and make mischief. He looked a bit more like Eileen than Tsung–it was a good mix. He was a bit more troublesome than his brother, though, always getting into things. Once he was able to walk, he started reaching for doorknobs!
They were definitely going to have their hands full.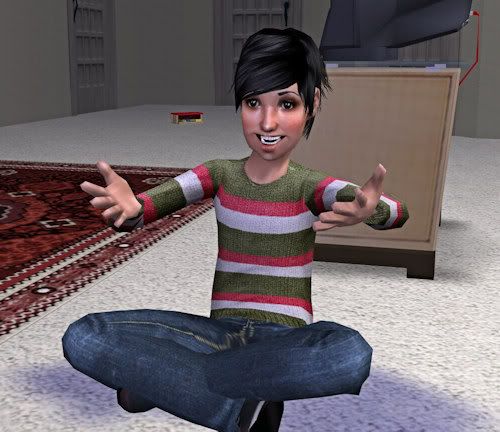 Tsung had his own birthday not long after and was able to help with Shang a little. He was just a kid, but he knew well enough to keep Shang occupied and away from doors and dangerous things. He loved his role as big brother! It had so much power!
——-
Note from Mao: The Yu house is always a nice respite from the other crazier houses and the drama. I was surprised at how quickly Tsung and Shang grew up! Also, my fiance wasn't thinking and messed up the naming order–it should be 'Shang' and then 'Tsung'. Do you get it now? Har har har. Though, Shang was also the male lead in the Mulan movie, too.