Kate Anderson is divorced, but she's happy her only child, Hugh, was able to find the love of his life in Kenya.  Now she's just biding her time until she's presented with grandbabies!
Lyra gave birth to a litter of four pups, 2 girls and 2 boys, named Toph, Kitara, Aang, and Sakka.  This meant there were six dogs at once in the small house, most of them all trying to crowd into one room at a time.  Hugh was adamant that they'd give the pups to neighbors, but Kenya found it difficult to avoid not tripping over one of the pups.
Her agitation was mostly due to the fact that she found herself in a family way and her moods were swinging faster than boxing league champ.  Hugh was over the moon, as was Kate, who instantly began converting the former downstairs master suite into a lovely little nursery.  They had also recently begun construction of a pool in the backyard, too.
Kate soon was feeling her age and while most people's hair gradually shifted to gray or white, Kate's seemed to happen over night.  She didn't bother with dyeing it back, she was proud of her soon-to-be status of grandma.  Hugh's happiness was all she needed, it seemed.  She'd spent her life constantly trying to force her happiness, but all she ever needed was to stop and look to her son.  He was the best thing that could have happened to her.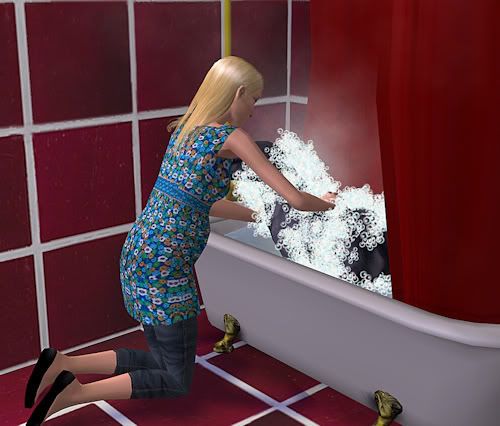 Kenya spent her maternity leave taking care of the many dogs and trying to keep the house clean.  Roman had been very strict about when she would be returning to work and while she had enjoyed her job, she realized that family was more important to her.  She wanted more children after this and she wasn't sure if she still had room in her life for the demanding job of manager.
She would discuss it with Hugh and see what could be done.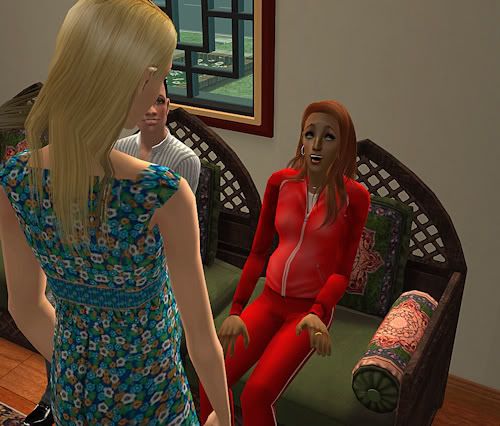 Kenya also struck up an unlikely friendship with her neighbor, Virginia Saunders.  She was also pregnant and home a lot, so the two had a bond there.  Other than that, they were complete opposites.  Kenya enjoyed Virginia's companionship, though, and tried to ignore the comments she sometimes made in regards to family lifestyles.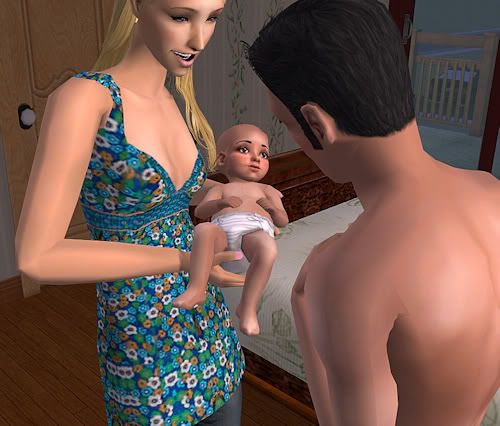 Finally, little Lydia Anderson joined the family.  She had her father's coloring, her grandma Kate's brown eyes, and dark hair.  She was adorable and her parents couldn't stop cooing over it.  Kenya was certain she didn't want to leave little Lydia in the care of a nanny and so she decided she'd discuss her plans of leaving with her boss.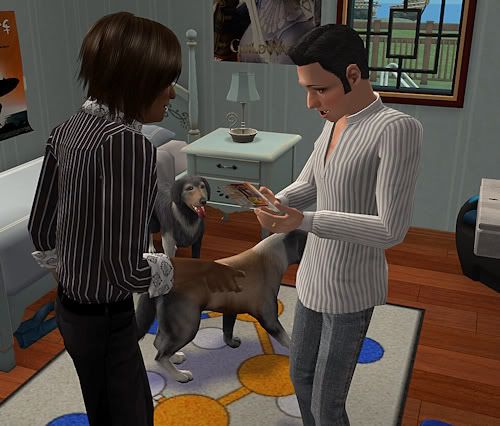 Hugh, meanwhile, set about giving away the now grown pups to neighbors.  He even managed to get some money for them, thanks to Kenya being home to train them properly.  They were an odd lot, but lovable and surely a good addition to the other families.  Who knows, maybe those pups would go on to have some of their own.
————–
Note from Mao: I was completely expecting TWINS!  Hugh has the final family benefit!  Maybe next time, because now Kenya has it, too.  She needs three kids for her LTW.