That night, while having dinner, Sara decided to ask her 'Auntie G' about the phone call that happened earlier.
"Do you have a brother?" Sara said, abandoning the meatball she perched precariously on her fork.
"Yes, I do," Gina replied, smiling. "And a twin sister! And two half-brothers. A big family, don't you think?"
Sara couldn't help the sick feeling she felt all of the sudden, "…why do you ask, Sara? That's an odd question."
"Oh, well," Sara took a moment to chew the meatball carefully. "He called–Derek Saunders–"
"…Derek called… and you… answered?"
Sara nodded, completely missing the look on her aunt's face. "Yup! Big girls can answer the phone. Remember? You taught me how!"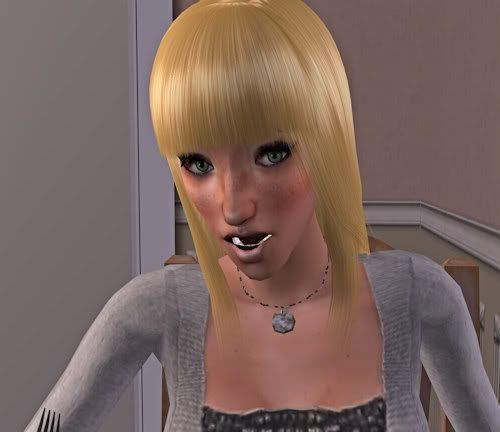 "S-Sara, sweetie, this… this is important…" Mary barely managed, the world seeming to spin around her. "What… what did he say?"
"He wanted to talk to Auntie G," Sara said, twirling more noodles around her fork. "But then he seemed to really wanna talk to you, mommy. But I told him you were sleeping! Mommy? Are you okay? Mommy!"
Mary fainted in her chair, crashing to the floor. Gina hurried Sara off and gathered some water. This was bad, very bad.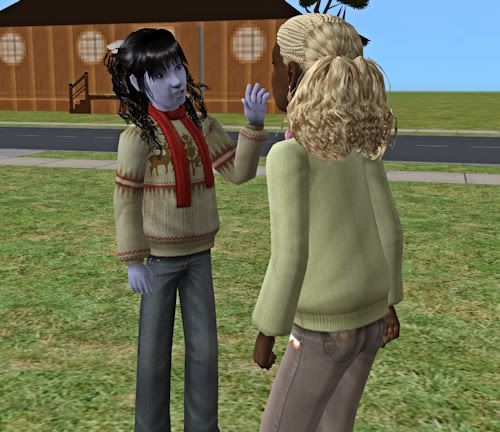 That weekend, Sara related the events to her best friend and sorta-cousin Lilith Anderson. Lilith was older, so she'd probably know more about it than Sara.
"You're such a goober," Lilith said, rolling her brown eyes. "Don't you know anything? We're related 'cause Shaniqua Saunders is my other mommy and her brother is Derek Saunders. He's your daddy, stupid."
"No he isn't," Sara shot back weakly. "Mommy said my daddy–"
"Ugh, you're such a goober-head! Derek Saunders is big-name-player in baseball and I love baseball… so of course I know about him! He's your daddy, Sara!"
Sara blinked, "…quit lying, Lil."
"Fine, don't believe me. Your loss!"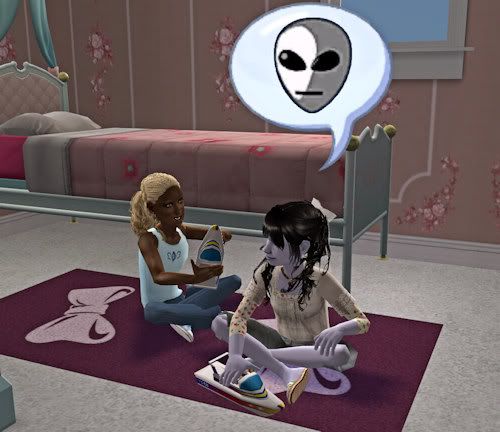 A little while later, Sara couldn't seem to take her mind off the fact that Derek Saunders was her father. She decided to press Lilith further. Lilith's reply was simply:
"I'm an alien and that makes me smarter than you," Lilith replied matter-of-factly. "Derek Saunders is your daddy! If I had one of my cards, I'd show you. You look just like him. And mommy told me not to mention you when I saw Uncle Derek at the house."
Sara rolled her eyes, "being an alien doesn't make you smarter–it just makes you purple!"
"Nuh-uh, I'm smarter. A whole lot smarter. And your mommy told me the same thing, too, before your birthday!" Lilith made a dramatic motion with her hands. "Why else would your mommy fall over when you mentioned talking to him?"
"What about your daddy?" Sara said suddenly, changing the subject. She couldn't handle anymore talk about this 'Derek' person. It made her feel… sad and angry at her mother for telling her he was 'gone'.
At this, Lilith perked up, "my daddy was an alien."
"Does he have a rocket ship?" Sara asked excitedly, momentarily distracted from her own woes.
"Uh huh," Lilith smiled. "And when I'm old enough, I'm going to go be with the other aliens!"
At this, Sara frowned, "but then who will be my best friend?"
Lilith hit her on the arm, and laughed, "you can come with and be my human prisoner!"
Sara perked up, "only if you'll be my alien prisoner until then!"
——–
Note from Mao: Can you say 'BUSTED'?! Remember how I said that it wouldn't happen unless Sara was brought home from school by one of the twins or Derek happened to call and Sara answered? Yeah, he called and Sara answered. SIGH! So, the drama storm… it builds. Bet you're looking forward to the Saunders update now, huh? Haha!