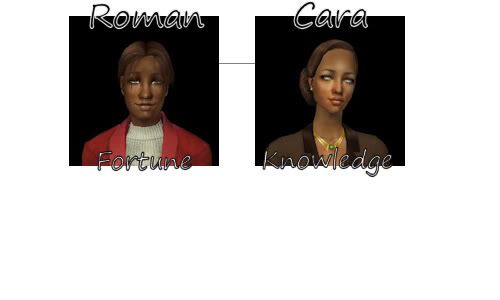 Roman and Cara Anderson are very career-driven individuals, but will the recent birth of their son, Gregory, change their ways?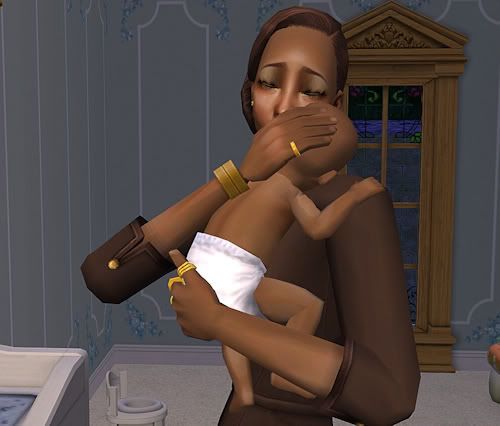 Cara was happy to finally have a child of her own, though she wasn't completely keen on giving up her career.  She was certain she could balance each duty with ease.  She had come too far to give up now and as cute as little Gregory was, well, he'd grow up and be independent and not need her nearly as much anyway.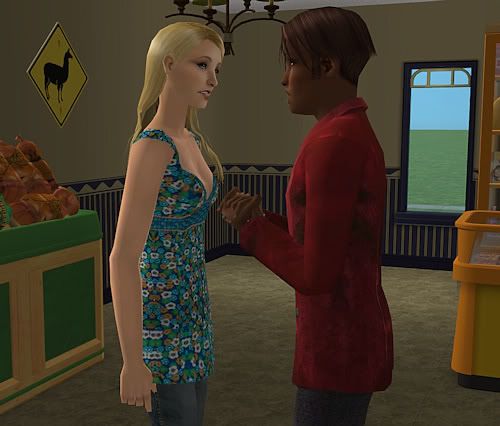 Roman, meanwhile, was unable to enjoy the birth of his son and heir.  His manager, Kenya, was quitting on him.  She said that she wanted to focus on her family.  She wanted more children and she knew that Roman didn't want her missing all the time.  It was a great loss and while Roman wasn't keen on it, he did his best to end their business relationship amiably.  She was kind of family now, if distant.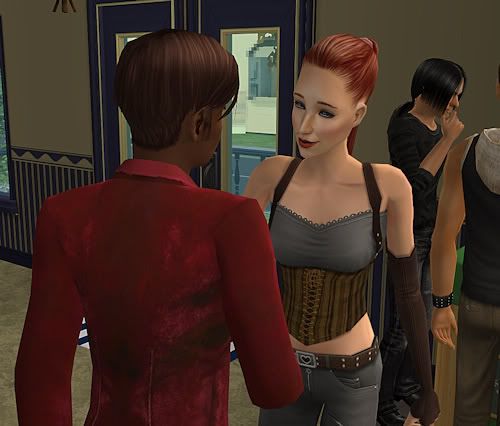 It didn't take long for him to replace Kenya, though.  He didn't have time to wait around, he had to find a manager fast.  He had too many businesses going and it would be difficult for him to focus on just one.  A perfect candidate came up–she was new to Aperture and while it was a considerable distance to travel, she was willing.  Her skills weren't completely up to par and she wasn't entirely qualified, but her winning smile and charisma convinced Roman she'd be a good replacement for Kenya.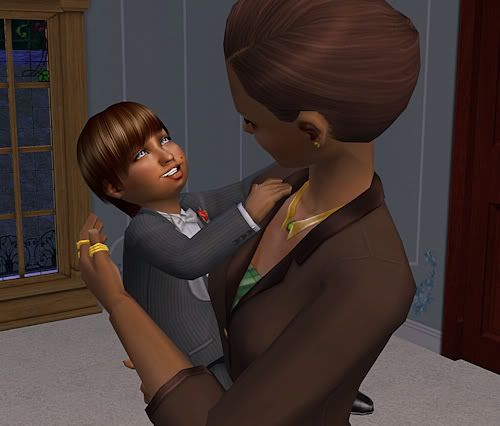 Meanwhile, Gregory continued to grow.  The years seemed to melt away into nothing.  Cara was beginning to feel like she was getting old, having a toddler son and all.  She'd taken to checking daily for wrinkles in the mirror.  She was also becoming increasingly concerned about her husband's knowledge of her little 'indiscretion' with Shang Yu.  It had been a short affair and though Cara still found herself wanting to see him, she managed to cut it off.  She had to think of Gregory.
Cara needn't have worried, though.  Roman had more important things on his mind, namely his dealings with one Gordon Saunders.  He confronted the vampire, inviting him to his home.  A risky gamble, but Roman knew now that Gordon was hardly one to act hastily.
"Did you really think I wouldn't find out?"
Gordon gave him a look, "She's gone, isn't that all that matters?  I told you, I do things my way."
"Well, your way was not what we agreed upon.  I'm going to have to recind my offer."
"That's a dangerous statement, Roman.  Do you really want me as an enemy?"
Roman gave him a pointed stare, "you were always my enemy, Gordon.  You murdered my grandfather."
"That's debatable and you know it.  So be it, Roman.  Just watch your back."
After his confrontation with Gordon went sour, Roman found himself in need of a distraction.  He hadn't expected to find it in his newest employee and manager.  She had worked out better than he ever could have anticipated and was far better than Kenya could have hoped to be.  Of course, there was more to her than that.  Roman found himself spending more and more time at the store and keeping later hours.
An affair was forming, one that Roman couldn't have seen coming if he'd tried.  It was a messy business, having a mistress, especially when he had a young son at home… but Roman couldn't deny what was between them.  He had chosen Cara to be the perfect 'wife' and she looked and played the part, but little emotion passed between them these days.  Not only that, he knew she had done something and had yet to find proof, but all he needed was the change in her demeanor.
Despite his affair and businesses, Roman still managed to find time to spend with Gregory.  He wanted Gregory to grow up with a fondness for him, to trust him as a son does his father.  Gregory would be his protege and he would teach him everything he possibly could.  He would have to be prepared to go up against Gordon, given the limitless lifespan of a vampire.
—————-
Note from Mao: Yes, I'm still on hiatus!  But I have a few rounds I played a few weeks ago… like at the beginning of the month, lol.  So I'll slowly be posting them.  Unfortunately, I cannot remember the chick's name that Roman is messing around with… d'oh!  And yes, their affair happened so suddenly I was shocked.  Wow.  But it makes for good drama, doesn't it?  She will likely join the playables when I get back to actually playing…