Shang and Katarina have a happy, open relationship.  What will this mean for their teenage son, James and his own future with the ladies?
Shang, who had always had incredible luck with the ladies, was finding that his mojo was failing him.  A hot young co-ed usually would go crazy just to be in his presence, but this little lady was a cold fish.  No matter what he tried, she refused him.  It wasn't as if they were strangers, either!
Poor Shang felt defeated by the very love that had fueled him all these years.  Were his grays showing?
Luckily, Katarina was there to comfort him.  She tried to tell him that everyone had 'off' days, though she had yet to actually experience one.  It didn't exactly work until they went to the hot tub, but Shang still found himself doubting his abilities.  Was he actually losing it?
James, meanwhile, was far more interested in his academics than his love life.  He happily greeted the headmaster and after a night of staring at Katarina, the headmaster allowed him into their prestigious academy.  For once, James was thankful for his mother's ways with men.  He was smart, sure, but most people would look down on the fact he didn't live in a huge mansion and was born out of wedlock.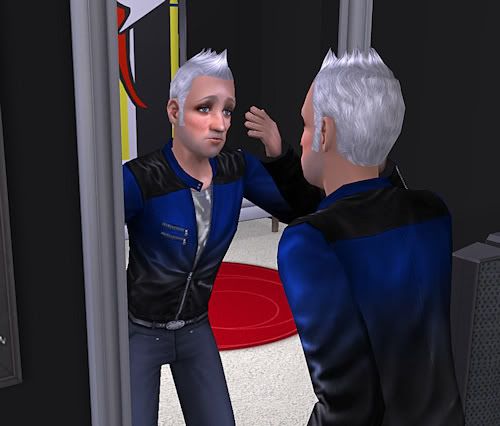 Shang, on the other hand, was beginning to feel his age.  He was a retired rocker now, not wanting to be like the Stones who just didn't know when to quit.  He looked at his reflection in the mirror.  He'd had a long life of womanizing, could it really be coming to an end?  He sighed.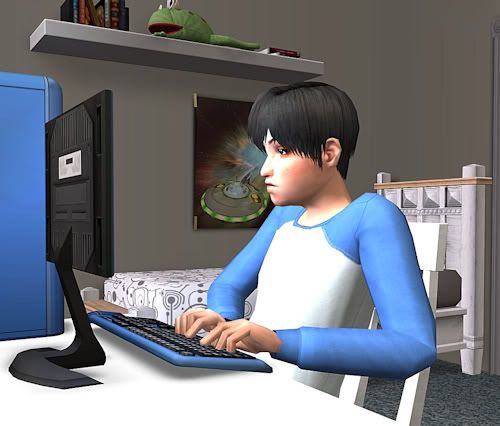 With his academics in check, James began to work on his own love life.  He definitely had a thing for Kit Knight, even if she was in college.  He was younger, sure, but if he worked hard… maybe he could get an early entrance into college.  Maybe that would impress her.  Until then, he'd have to hit the books hard.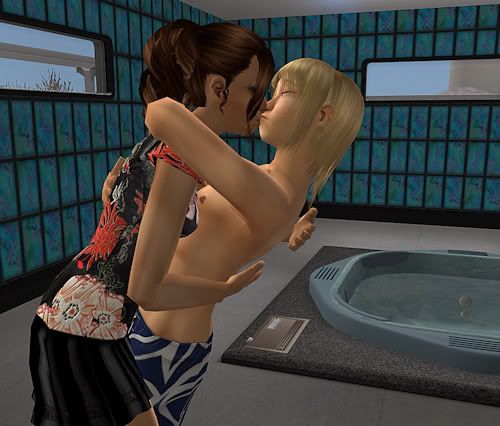 Katarina's abilities hadn't cooled at all.  She was still young and enjoying her femininely wiles.  The addition of the hot tub in the basement had definitely made things a bit more interesting.  She felt bad for Shang's plight, but worried that it would soon happen to her, as well.  So until then, she was going to live it up like never before.  Watch out, guys!
——————
Note from Mao: I'm updating for Elecy.  Today is her birthday, happy birthday, Elecy! 
  Thanks for being such a fervent supporter of Boreal Springs.  Hopefully you enjoy this little visit with the Yus.  Now, back to my NaNoWriMo writing.