Gordon may be a vampire and the current head of the criminal element that plagues Aperture and Boreal Springs, but that doesn't mean he's heartless.  He's taken in his adoptive daughter after her surprise pregnancy.  Can Elena get back on her feet and find a place of her own with Emma?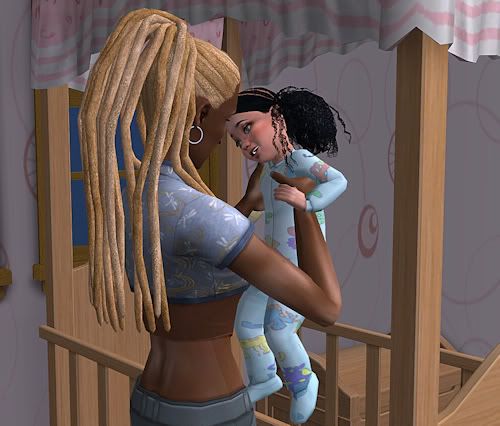 Elena felt like a large weight had been lifted from her shoulders.  She had been apprehensive about introducing Emma to her father, Fou-Lu Yu, but her step-brother Michael had insisted.  Now, things were easier.  She didn't have to tip-toe around or worry about him finding out.  He knew, he visited, and that was that.  Emma had her father in her life and Elena didn't have to feel guilty or pressured into anything serious with Fou-Lu.  She still wasn't sure what she wanted, only that she needed to get out of her parents house.
Fou-Lu was still Fou-Lu, but he had grown up… a little.  At least, enough to consider Elena's feelings and thoughts on the matter.  They discussed her recent climb to fame and how close she was getting to the top.  It was important to her to fulfill her dream, but only if it didn't take away from Emma.  Elena's eyes had seriously been opened by motherhood and it made her all the more protective of her situation.
Of course, Fou-Lu had to be a typical male and suggest something Elena was never, ever considering.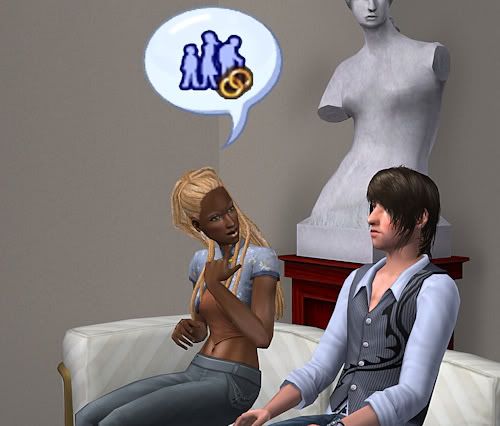 "Be serious, Lu, you can't even take care of yourself.  You're living with Michael and Sade.  Willingly." Elena snapped, but her tone softened as she realized this wasn't the way to go about it.  She cleared her throat and continued.  "We'll always have what we did, but we both know it won't go down that road.  I've got Emma to consider and as far as I can see… you're just not ready for the full responsibility."
"You're not really giving me a chance to be," Fou-Lu countered, surprising her.  "Visiting is nice, but how can I prove anything to you when you're always over my shoulder?  She's my daughter, too, Elena.  It's one thing for you to keep her from me and never plan to tell me she existed… but to act like I'd hurt her because I'm such an idiot?  That's cold, even for you."
Elena thought about it as Fou-Lu left and realized he was right.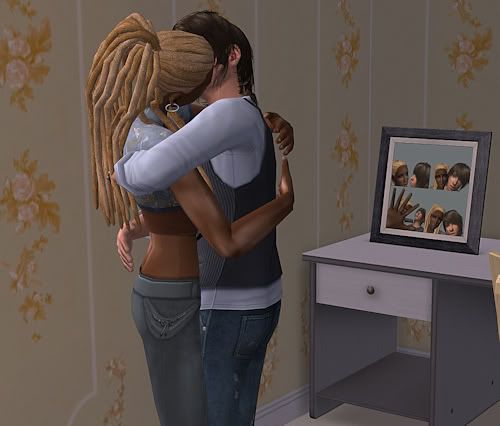 Despite their constant arguments, they still fell into the trap they'd always been victim to, even as teens.  There was nothing serious there, Elena made that much clear.  They were simply adults being adults.  They just happened to have a mutual interest–Emma.  Aside from that, no one owed anyone anything.
A big reason for that was Elena's new gig…
She was working directly with Shang Yu.  He was still heavily in the business, but he was stepping out of the limelight and going into producing and funding.  It was a natural progression for someone of his talents.  It was only a matter of time before the two came across one another, as they thrived in the same circle.  Elena was dancing for one the bands Shang had endorsed and so they rekindled their easy friendship.  He was a good man to know, and very wise, despite his womanizing and casual way of speaking.
Elena was delighted when Emma showed an apititude for music.  It was in her blood, though mostly from Fou-Lu's side.  The Yus were quite well-known for their natural affinity for music.  It had been that way for a long, long while.  Elena did her best to encourage her daughter and Fou-Lu helped, having more training with instruments than Elena.  Emma took over Elena's old violin and enjoyed it quite profusely, though she desperately wanted a piano.  Gordon was set to indulge her, but Elena put a cut on that.  She wouldn't have Emma spoiled by her vampiric grandfather.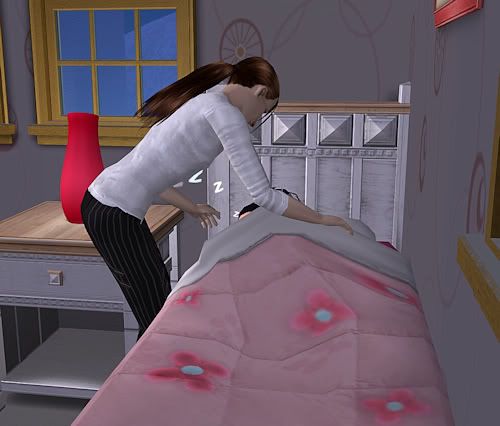 It was true, Gordon was quick to take care of Emma just as he was Elena when he'd taken in with Lauren.  He wasn't quite sure what it was about girls, only that they were much easier to deal with than boys.  He didn't even want to think about Claude.  Last he had heard from Michael–thanks to Sade–Claude was sleeping his way through college.  He didn't have the heart to tell Lauren.
So he focused his attention on Emma and while he knew Elena wanted to leave, he'd much rather them stay.  They would be safe and provided for here.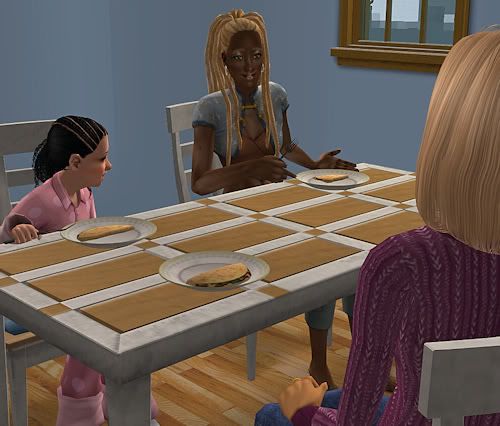 Unfortunately, Elena had found a place.  She was excited and quick to share the news at breakfast.  Lauren was happy for her, but just as apprehensive as Gordon.
"Are you sure it's a good idea?  I mean, by yourself, in the city…"
"Don't be so old-fashioned," Elena chided, looking to Emma.  "Won't it be fun, Emma?  A house of our own!"
"Will it have a yard?" She asked excitedly.
Elena laughed, "probably not, but there's a park!"
"Can we get a pet??"
"Maybe, but we'll have to see…"
Despite his thoughts against it, Gordon had ensured the place was safe.  He even 'got to know' the landlord in case there were any problems.  Elena and Emma were oblivious to his shady insurances and were instead quite pleased with themselves.  Girl power, and all that mumbo-jumbo.  Elena was just happy to be with Emma and Emma was happy to have her mom.  She wasn't like other moms, she was the cool mom, and she danced!  How much cooler could you get?
She did wish her dad was coming, too, though.  Now that she was a kid, she had even more fun with Fou-Lu.
——————
Note from Mao: Elena and Emma are happily residing in a not-so-apartment building in Aperture now.  Hooray!  I felt really bad separating Emma and Gordon, though.  They had a high relationship.  He would always tuck her in as soon as she went to bed and would read to her as she fell asleep.  I've never seen the interaction before, has anyone else?
I caught a picture, but forgot to select him so the icon showed.  He sat next to the bed with a book and read aloud while she slept.  SO CUTE.