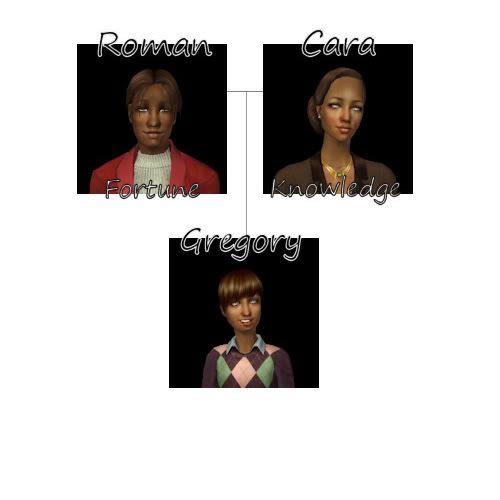 Roman and Cara are having some difficulities with their marriage, but are too preoccupied with their careers to really take notice.  Little Gregory is growing quickly and is finding he has his own personality quite different from that of his parents.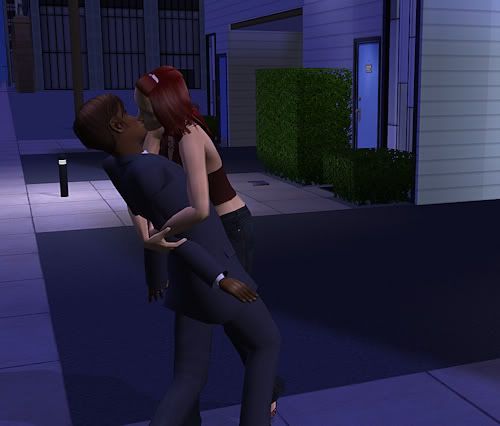 Roman found himself in the midst of an affair with his store manager, Patricia Moreno.  He's already put her up in a swanky condo dangerously close to Patrick O`Hanlon (a detail he didn't realize until it was too late), now she had taken to publicly showing her affection.  If Roman wasn't careful, he'd find his misdeed plastered all over tomorrow's tabloids.
He did care for Patricia, especially since he was sure Cara had done something, but it wasn't so deep he'd ruin everything he built.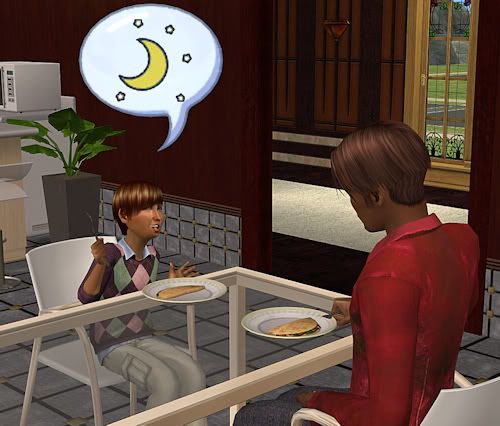 It was getting increasingly harder to hide his activities from his family at home.  Gregory was old enough to know that Roman was often gone very late into the night and had taken to questioning him.  Of course, Roman could still blame such things on his businesses, but soon?  Gregory would be old enough to see the signs and then there would be trouble.  Gregory would go to Cara's side and the walls would be erected.  Roman would not lose his protege.
Of course, the world doesn't necessarily revolve around Roman's plans.  Karma would always come to collect.  He received a phone call one pleasant midday, directly in front of Cara, from Patricia.  He moved out of earshot and proceeded to chide her quite sternly for calling his home.
'I'm sorry, but we need to meet.  Soon,' Patricia's voice pleaded from the receiver.
"I can't, it's not convenient," Roman snapped back, looking over his shoulder at Cara.
'If you don't meet me, I'll come there.  This is important, Roman.  I have to see you now.'
Roman sighed and relented.  They'd meet somewhere discrete.  Roman left under the guise of going to check on a business, saying something had happened and they needed him.
What he was greeted with he hardly expected.  Patricia was pregnant.  How long, he couldn't know.  He could have sworn he had been careful, but he'd never thought to question Patricia.  Roman thought she understood their arrangement.  Apparently, she hadn't.  Now he was faced with a bastard child his family could never know about.  If the child looked anything like him, it'd be impossible to hide.  He needed a plan and fast.
"Why are you staring at me like that?" Patricia asked, waiting for some reaction past the mild annoyance that crossed Roman's face.
"This wasn't supposed to happen," Roman muttered, glancing around, seeing River Yu behind them.  She wasn't one for gossip.  Still, he pulled Patricia away from her vantage and continued, "this is a mistake.  A mess.  I'll clean it up."
"But Roman–"
His grip on her tightened and her eyes widened, "Listen to me, Patricia.  How stupid do you think people are?  That child could take me down and I won't have it.  Don't call, I'll contact you.  I'll clean this up.  You'll do what I say is best."
Patricia nodded, a little frightened.  She knew it wasn't good but she truly had thought it was this bad either.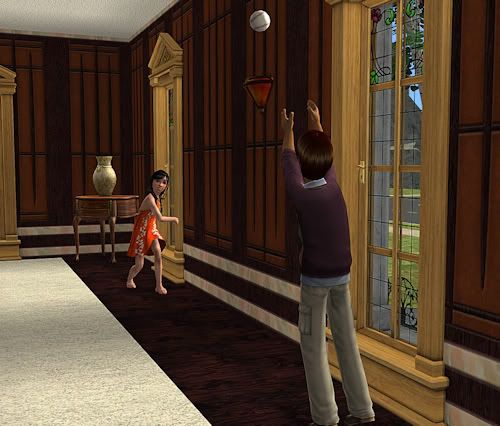 Meanwhile, Gregory was making friends.  He brought Lydia Anderson home from school and while they shared a last name, they shared no true relation.  They quickly became best friends and even though they got yelled at for playing catch indoors, they spent a lot of time at Gregory's.  Lydia was a little sheepish to bring him to her house, seeing as he was loaded and well, her family was not.
Much to Roman's chagrin, Gregory also made friends with Emma Davis.  She was Elena Davis' daughter, Gordon's adoptive daughter.  It was well-known that Emma and Elena were both very favored by Gordon.  Roman had already set his plan into motion involving getting Gordon back for his trickery, but he really didn't want Gregory caught in the middle.
Of course, before Roman could truly proceed with his other plans, he had to first take care of his little mess involving Patricia.  As much as he was loathe to do so, he contacted Nevio.  Nevio, of course, had much to say about Roman's little… accident.
"I knew you were up to something," Nevio grinned, eyes narrowed.  "But I didn't think it was that."
Roman rolled his eyes, "All right, you've had your laugh.  Are you done?  Good.  Because now I need to ask you a favor."
At this, Nevio's eyebrows quirked upwards, "Me?  Seriously?  This should be good."
"You're going to make sure no one ties together the fact that Patricia's child is mine."
"Oh, right, and how am I going to do that?"
"By marrying her."
————————
Note from Mao: I really didn't intend for Patricia to end up pregnant, woops.  Now that she is, I have to add her to the rotation… and well, the easiest way is to stick her with Nevio, LOL!  How convenient that Roman and Cara's bolts went back to three.  Sheesh.  Sorry it's taken me so long to update.  I finally got GTA IV running smoothly and well, between that and the crazy hours I'm working, yeah.