Shang and Katarina's open relationship has served them well, but James is looking for a more closed type of love.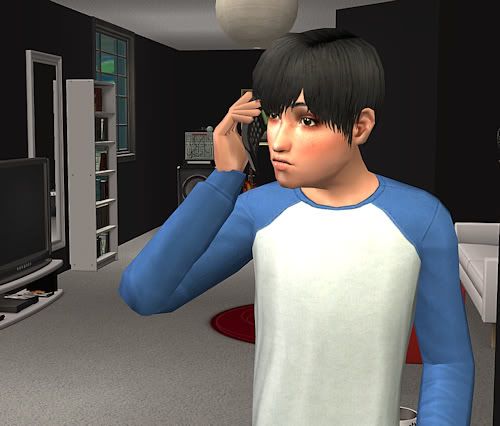 James was seriously getting tired of hearing all the news of University.  Supposedly, Kit was with Claude, but not with Claude.  Claude freakin' Saunders.  Seriously?  James could barely contain himself.  It seemed futile, his hopes and dreams threatening to be flushed with just the simple utterance of a name.  Not just any name, though, Claude freakin' Saunders.  Michael and Claude won out on the genetic lottery and while Michael was a recluse, Claude was not.  Every woman knew his name, even the married ones and especially the cougars.
Claude freakin' Saunders had Kit.  That just was not right.
James was a smart kid, incredibly so, actually.  He excelled in most things he did.  Unfortunately, those small victories meant little.  He couldn't take his mind off Claude freakin' Saunders.  He wasn't a chick, yet his moments of thought were occupied with images he'd sooner forget.  Kit was the same as him–a smart, driven, and with a good head on her shoulders.  Why in the heck was she with Claude freakin' Saunders?  He was like Patrick O`Hanlon, sans the intelligence.
Did Claude even know what a brain was?  Probably not.  It isn't like he used his that often.  Grrr, Claude freakin' Saunders.  Couldn't it have been anyone else?  James could scarcely wait for his early admission.
Katarina was oblivious to her son's love woes, for her own love life was blossoming as good as ever.  It was unfortunate that James hadn't inherited either of his parent's finesse or ways with the opposite gender.  Katarina was getting up there as far as age was concerned, yet the men kept coming.  They always would, Katarina was magnetic.
Unfortunately, her love train was derailed one evening when she received a call from her mother.  She had know her father had passed and while she was sad, Katarina wasn't one for mourning.  Alyssa wanted to come over, immediately.  Katarina was worried.  What on Earth did she want?  Was she going to croak, too?
Alyssa was concerned about her own remaining days and so she felt the need to pass on her business, Distinguished Designs, to Katarina.  Katarina was hardly impressed.
"What am I going to do with a business?"
"Whatever you want," Alyssa replied, adamant.  "I'm giving this to you, Katarina, whether you want it or not.  The boys will get their own things, but I wanted you to have something, too.  I think you'll do well with it."
"You're crazy," Katarina snapped.  "Does it look like I have time for this?"
Alyssa gave her a stern look, "Don't be impish, Katarina.  I know full well you've got too much time on your hands.  Maybe this will occupy you."
Katarina went to Distinguished Designs as soon as she could.  It was obvious Alyssa wasn't taking no for an answer and so she decided to give it a try.  Her first impression was that she was never meant to run a business.  It was already established and made quite a bit of money, it even had a capable manager.  Still, Katarina found herself falling terribly short of her mother.  She wasn't like her or Roman, she didn't have any natural business finesse.  Besides, that cash register is pure evil.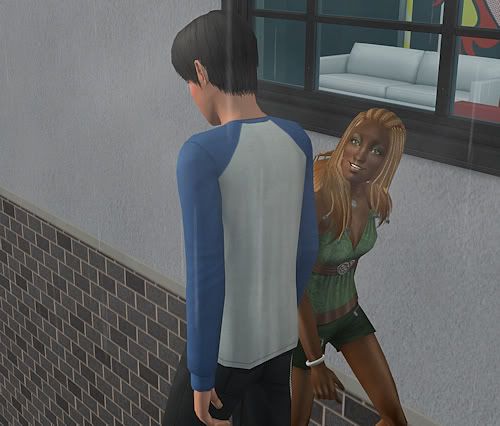 Unfortunately, James wouldn't be around to help Katarina.  He was off to University finally.  He was going to confront the whole Claude freakin' Saunders and Kit Knight situation head on.  Maggie O`Hanlon was there to see him off, she had tagged along with her brother, Timothy.  It was obvious she has a small crush, but she was too young and not Kit.  James had tunnel vision when it came to this sort of thing.
————————
Note from Mao: Poor James!  Claude and Kit have two bolts.  Lets see if Kit and James hit it off better.  We'll have to wait until the end of this round, though. 
  As for Katarina, Alyssa had to give her business to someone and the other two are boys.  Not really into the whole 'clothing scene', I'd wager.  Plus, Nevio with a business?  No thanks!  If you're wondering where Shang was during all of this, he was chilling and avoiding my camera, apparently.