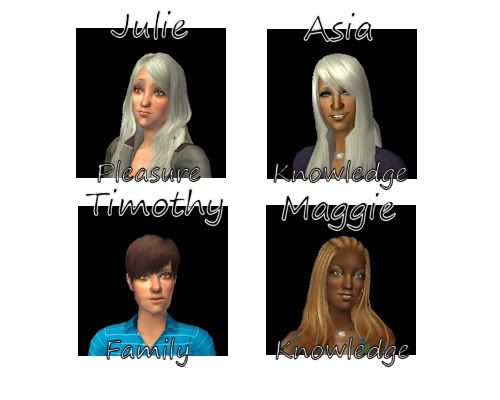 Julie and Asia O`Hanlon have had a happy life, despite their 'unconventional' marriage.  Timothy is about to head off to University and Maggie is enjoying her teen years.
Julie and Asia might have gray hair now, but they're still as happy as they were when they met.  Sure, a lot of time has passed, and maybe some arguments and bad words have been said, but in the end, they're in love.  They're lucky, too, with two great kids like Timothy and Maggie.
Timothy is overjoyed to find out that both he and his longtime girlfriend, Isolde Anderson, have been accepted to Boreal Summit University.  In his joy, he nearly squeezes the life out of poor Isolde.  Unfortunately, she can't really share his festive nature, as she has bigger things in mind than just college.  Her days with Lilith Yu have opened her eyes up to a world of possibility and supernatural that not everyone can understand.  She can't wait to embrace it fully.
Maggie, meanwhile, is still burning things.  She tries so hard to cook, but it just isn't in her.  The fire department is on speed dial now and when they see their number come up, well, they're not surprised.  Maggie has made friends with the local fire company, that's for sure.  They've saved her life–and the kitchen–more times than they've fetched cats out of trees!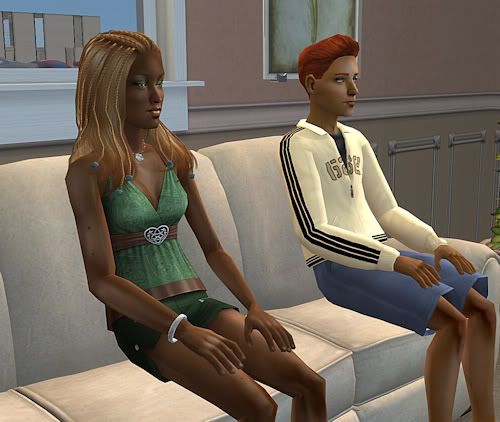 When she's not burning things, she tries to find interest in boys, but it just isn't there.  They're all so… boring.  All they want to talk about is sports or stupid things and Maggie finds herself drifting off.  She feels like her life has find reached a lull at such a young age and hungers for something to liven it up.  She's sure she'll find something when Timothy stops hovering over her and goes off to college.  She had already gotten in trouble for sneaking off with her cousin, Cole Anderson.
——————-
Note from Mao: Sorry this one is so short, all Maggie did was burn things!  That girl, I swear.  No worries, the Anderson update will… definitely make up for it.  I still can't believe what happened, lol.