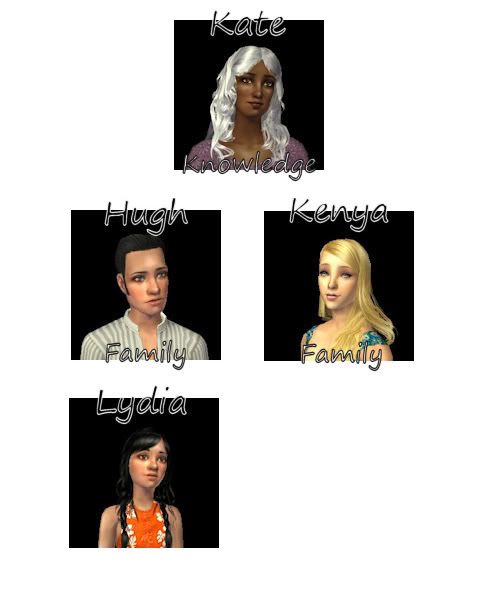 Kate Anderson may be divorced, but she's happy to have her son, Hugh, living with her, along with his wife, Kenya, and their children Lydia and Rosa.  It's the family she never got to have.
Things were definitely busy in the household.  Lydia was already climbing through the ranks of Elementary and seemed to be growing up faster than both Hugh and Kenya thought possible.  Still, she was young enough for a surprise tickle here and there.
Kate was thoroughly enjoying having another baby in the house.  There was just something about that baby smell she couldn't get enough of.  Things were a little hectic, what with herself, two adults, a child, a baby, and three dogs… but she certainly hoped for just one more grandchild.  Maybe a little boy to mix things up.
Lydia wasn't concerned with her family expanding, she was too busy enjoying her youth.  She was the one who got the most use out of the pool in the backyard.  She loved being active and swimming was definitely high on her list of favorite things.  She was a bit rough and tumble for a girl, even her best friend Gregory Anderson, had said so… but Lydia didn't see anything wrong with that.  There were too many girly-girls around anyway.  She'd leave that up to girls like Emma Davis.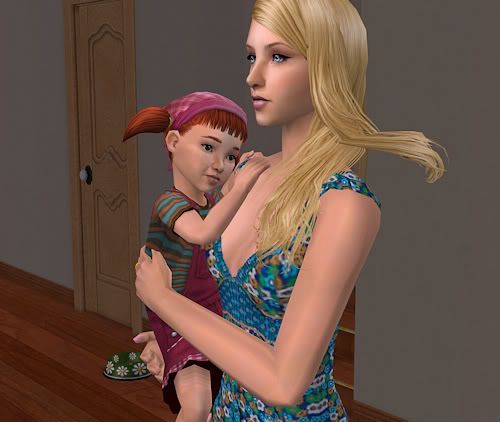 Rosa became a toddler, surprising both her parents with fiery red hair.  Neither were quite sure where it had come from, but it definitely made her stand out!  She took after her mother most of all, with her small face and little nose.  She had the brown eyes of an Anderson, though.
While most of the childcare fell to Kenya, as she had given up work to be a stay-at-home mom to her kids, Hugh worked long and thankless hours in various bit jobs.  He wasn't particularly ambitious and was more concerned with simply having fun and spending time with his family.  Sometimes he juggled, other times he was decked out in armor, serving as entertainment at a themed restaurant.  Nevertheless, he had the same colleagues… ones that would certainly entertain the idea of a little… affair.
Thankfully, Hugh was too busy with his kids to notice.
It was certainly a good thing, because there wasn't much romance to be had in the house.  Kenya was much too busy trying to keep up with toddler Rosa and Hugh found himself being stuck with odd tasks around the house.  It seemed that little Rosa enjoyed playing 'clog the toliet' with rolls of toilet paper.
By the end of the day, they were both exhausted and even then, not alone.  Lydia would sometimes come in and jump on the bed before being shooed off to her own room.  She was a ball of energy.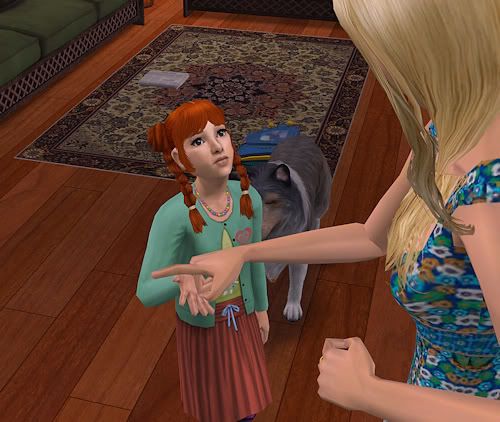 Rosa soon joined her older sister in elementary school, much to her parent's relief.  They loved children, truly, but she had been a troublesome little toddler.  Thankfully, she seemed to be a much more somber child.
————————-
Note from Mao: This house was surprisingly hectic.  I was having a fun time trying to keep up!  I think Kenya might be pregnant again, but I can't be sure.  Kate sure wants her to be.  Poor Kenya and Hugh, though, I don't know.  They went between fearing and wanting more children!  Oh, and that coworker comes home with Hugh every night.  Sheesh.