Thomas Anderson has the world at his finger tips, including his girlfriend, Jun Yu, and his daughter, Alyssa Anderson. Now that Alyssa has graduated and is preparing to marry Ryu Yu, can Thomas maintain his hold?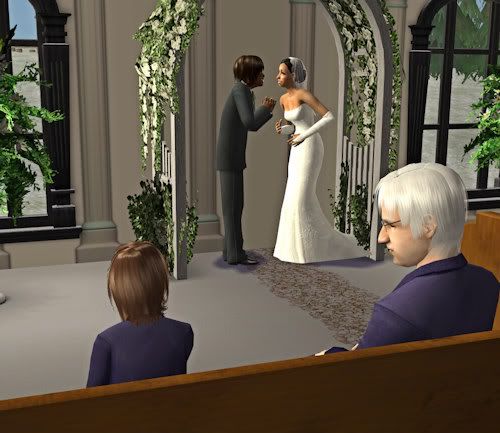 Alyssa and Ryu were married immediately after graduation, as per Thomas' orders. It was the only way he'd allow it to happen–Ryu would not live in their house otherwise. Oddly enough, during the ceremony, Thomas found himself seated next to Gordon Saunders. It was a bit odd, seeing his ex-wife's spawn with his hated enemy. So much so, it nearly distracted him from the rest of the ceremony.
As Thomas watched, he couldn't help but think Alyssa hadn't been so foolish after all. If Ryu really did care about her, he'd be less inclined to cause trouble. Everything had to be in perfect order for Alyssa's political career to take off. She was on her way to becoming a judge right now, but that was only the beginning.
If Alyssa could keep Ryu in line, everything would be fine. Nevermind that Ryu's mother, who left him as a child, was Thomas' own live-in girlfriend.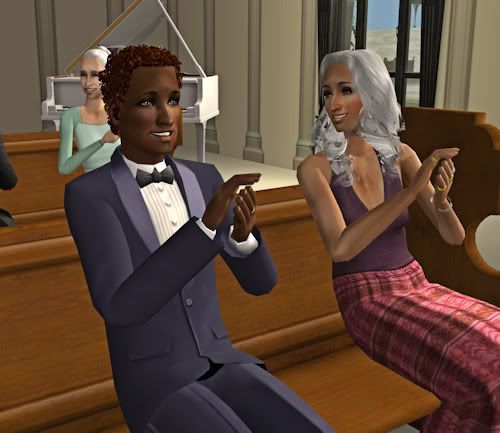 The wedding party was huge and included Alyssa's mother, Janine, and her step-siblings. Janine situated herself next to Derek. He'd been getting jumpy lately and it didn't sit well with Janine. Wedding or not, he needed to be reminded that what happened to Katy could not be made public.
"Just keep quiet and everything will be fine," Janine said through her teeth, smiling broadly.
Derek did the same, "I think Mary suspects something."
"Nonsense," Janine replied. "She's busy with the twins. Just act normal and forget about it. Everything will be fine as long as you keep quiet."
There was no time for a honeymoon, Alyssa had to be sworn in as a judge the next day. Alyssa had wanted a nice few days on the beach, especially since Thomas had recently purchased a vacation house, but it wasn't finished yet. They'd have to wait until Alyssa was secure in her seat as Mayor to take their belated honeymoon.
During his stay at the Anderson house, Ryu caught on quick to the 'way of things'. Thomas ran everyone. He told them what to do, when to do it, and how it should be done. It was unnerving and Ryu couldn't help but suspect Thomas' motives for pushing Alyssa's platform when it came to her career. He confided this to her one afternoon.
"Daddy just wants what is best for me," Alyssa responded, brushing off his accusations. "Sure, he's controlling, but it's his way of showing he cares. It always has been–ask Florence!"
"It just doesn't make sense," Ryu countered, not falling for it. He didn't trust Thomas, but he certainly feared him. "He's up to something, Alyssa. Just be careful."
Alyssa rolled her eyes, "just because you're afraid of him doesn't mean he's a bad man, Ryu."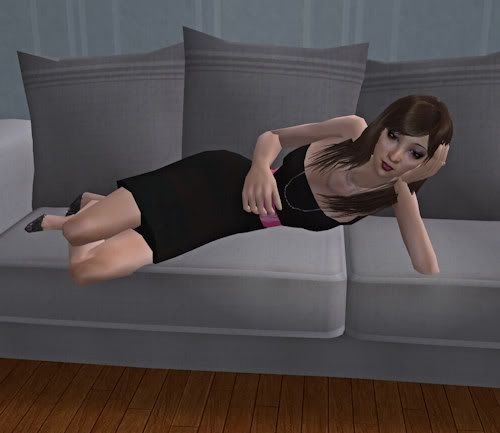 Meanwhile, Jun Yu found herself much older and not so much wiser. She certainly didn't feel like an old granny, so she refused to dress like one. She dyed her hair and bought some new, flattering clothes. Why dress like an old biddy? She was still young at heart and certainly the best looking woman of her age group, to be sure.
Several months after the wedding, Ryu began to notice a change in Alyssa. She was taking frequent naps and would run off without explanation, only to emerge sometime later with a pale face and glassy eyes. To say he was worried would have been an understatement. When he heard her get up from her nap and stomp through the hall, he hurried up the stairs and caught her in the bathroom.
"Are you all right?"
She jumped, and turned to face him, clearly surprised, "wh-what are you doing?"
"I heard you get up and run, I just came to check on you," he said, giving her an odd look. "Are you sick?"
"No, I'm fine. Just some bad lobster–that's all."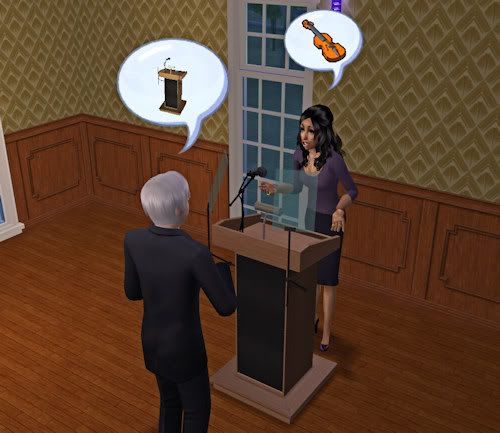 Truth be told, Alyssa had been feeling ill for nearly two weeks now. It made it hard to concentrate when he father ran her through her speeches. She was a senator now, only a step away from election. She really need to be on her best when it came to preparing, but she just couldn't focus.
"Alyssa, what's wrong with you? What has any of this got to do with violins?" Thomas said, his eyes narrowing.
Alyssa sighed heavily, "violins? Was I talking about violins?"
"Yes," he replied, eyebrows raised. "You were."
"Oh, I'm sorry–" Suddenly, her face paled. She ran off towards the bathroom without another word.