Patrick O`Hanlon's life has just been turned upside-down thanks to Viola Kalson's unexpected pregnancy.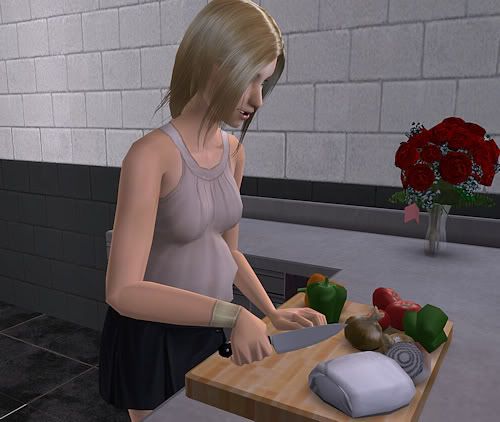 Viola wasn't exactly happy about the predicament she found herself in.  She had wanted a family eventually, but the white-picket fence kind.  Now she was stuck with a terrible decision to make.  She could marry Patrick and doom herself to a marriage riddled with wanton infidelity… or become a single mother.  How frustrating!  It didn't help that she looked like a whale!  She had been head cheerleader in high school and even afterward, she was always thin, blonde, and pretty! Now she was just… horrible.  Ugh.  And how could she decide?  She cared about Patrick… but she wasn't sure it was mutual.  Still, he was loaded, and so was his family.  Cheating jerk or not, if she wanted her baby to have a good life, she had to choose him.
It had been quick and painless, no fanfare, no ceremony.  Patrick did not want the tabloids getting ahold of it and ruining his latest starring role in a movie being filmed locally.  Sara, regardless, was happy that he had made the right decision.  She just hoped he wouldn't cheat on Viola and turn his son into a chauvinist pig like himself.  Nathaniel, meanwhile, looked upwards and hoped the same–that this wasn't just one big, horrible mistake.  Why couldn't any of his kids be normal?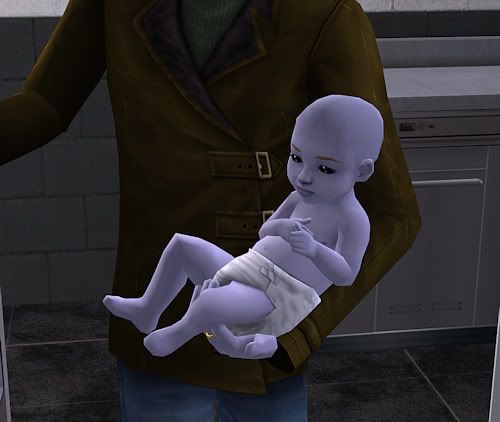 Little Francis O`Hanlon was born not long after.  He surprised everyone by having the dark, black alien eyes and skin.  Nathaniel certainly hadn't had them.  The doctor also said his ears would be pointed, as well.  The only thing he seemed to inherit from his mother was her blonde hair.  There was a bit of pride in having a son, Patrick found.  Especially when he looked so much like him.
It had been a rough labor, so Viola had been off her feet for the first few days that Francis had been home.  She was surprised to see that Patrick had done so well with Francis' care.  When she vocalized this, Patrick gave her a look.
"I'm male, not inept, Vi.  I had siblings, remember?  How can you forget Sade when she drops in constantly?"
Viola said nothing, but perhaps this wouldn't turn out as badly as she thought.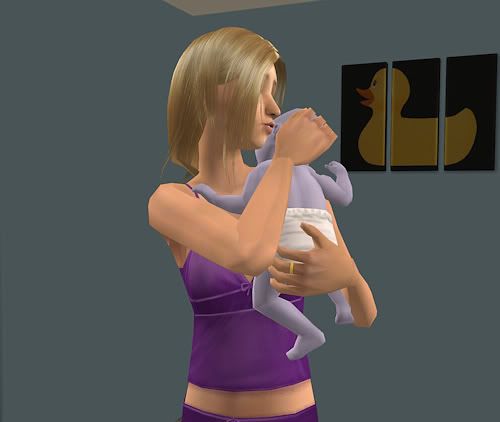 Despite her doubts, Viola found she loved being a mother.  Francis was so cute, even if he looked nothing like her.  Patrick's exotic looks is what had originally attracted her to him, so to see them passed on to her son?  She was happy.  She was also quite thrilled that Patrick was moving them all to a much bigger apartment, more befitting of their wealth and sudden addition.
They moved in next to Elena Davis and Fou-Lu Yu.  Of course, Patrick moving in was big news to the other residents.  Elena was related to Patrick, but even she couldn't deny that he had a certain 'something' that made in incredibly pleasing to the eye.  Her friend and neighbor, Calista, was in mutual agreement.  He was married?  What a shame.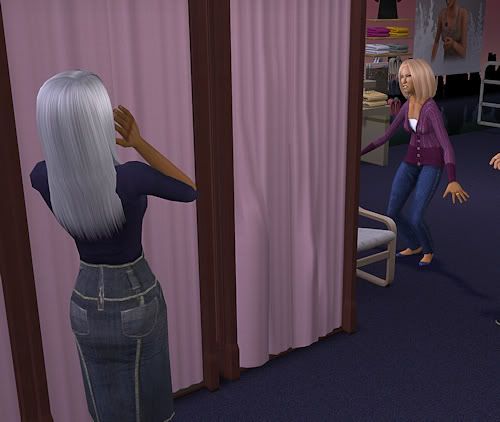 Patrick hadn't changed any, despite being married and being a father.  Viola worked very early in the morning as a substitute teacher, so she went to bed early.  While she and Francis were asleep, Patrick snuck out with his co-stars.  One such date ended up taking them to the dressing room.  Costume change, indeed.  Local residents of Boreal Springs saw it all, though they didn't know who was hidden behind the curtain.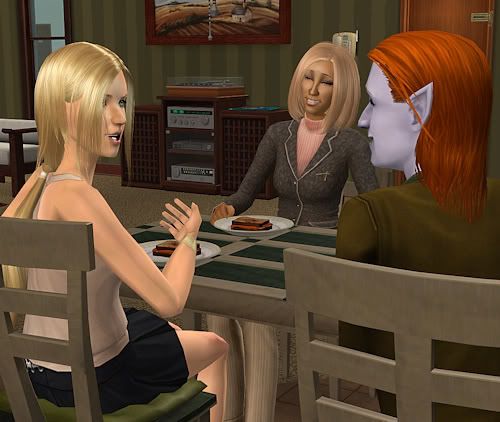 You can imagine Patrick's surprise when Lauren Saunders, Viola's boss and mentor, who also saw him the night before getting busy with someone not Viola, was at his house for lunch.  Viola had invited her in after Lauren had been kind enough to drive her home.  Lauren said nothing, but she did notice the bit of anxiety Patrick showed, before regaining his composure.  He was an actor, after all, and a dang good one, to boot.  Still, he worried that Lauren would say something to Viola.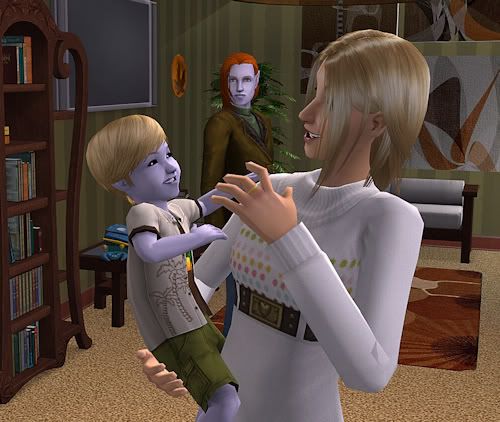 Francis' birthday came around and Viola felt it was time for a change.  She was a mother now and she dressed the part.  Little Francis grew to look even more like his father and grandfather.  Patrick was happy to see his son blossoming, but was constantly worried and paranoid now.  He couldn't stop his second life, but he also couldn't prevent others from seeing him, either.  Paparazzi were everywhere.  Viola would need only pick up a magazine to see, well, the obvious.  Thannkfully, she was into nature and so rarely looked at magazines or watched entertainment television.  She was too preoccupied with her job and Francis.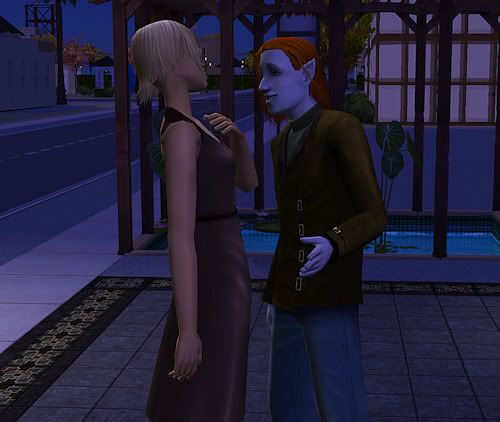 Even with the pressure at an all time high, Patrick continued his nightly excursions.  He was going to get caught, that was almost a certainty.  He cared about Viola, but he was who he was, regardless of marriage or anything else.  His major worry was his mother finding out.  She'd beat him so hard he'd be out of acting commission for months!  His face was his most precious asset!
—————————–
Note from Mao: Sorry this was so long.  I was SHOCKED when Francis came out with those eyes and that skintone!  He is so CUTE!  No one in this hood has had the alien eyes yet, so I'm overjoyed.  He's going to be adorable, too.  Eee.  Too bad Patrick is still a womanizing cad.  Sigh.  I check ACR frequently.  Viola is completely smitten with him, but his keeps changing.  He even brought the girl above home and got busy with her on the couch while Viola and Francis slept upstairs.  LOL, cold, stone cold…