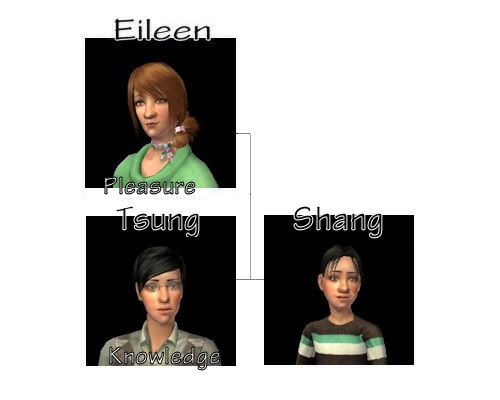 Eileen Yu was left to raise her two sons, Tsung and Shang, after the death of her husband, Sun-Tzu. Though she hasn't quite recovered from the loss, she's tried her best for her boys.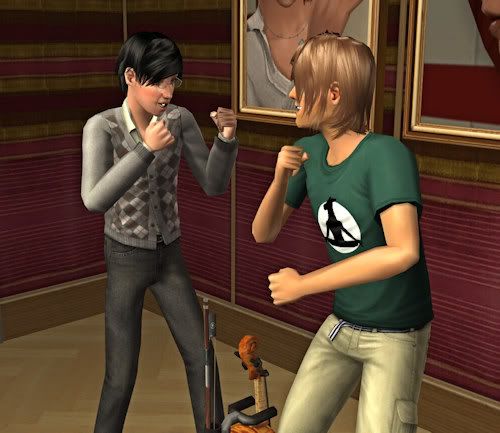 Though their interests were quite different, Tsung and Gordon remained good friends. They were both a bit more reserved and quiet than the others in their age group. It was something that helped further the bond between them. Of course, Tsung had no idea about Gordon's mother or Gordon's own ambitions, but it was for the best.
"You call that a punch?" Gordon joked, giving Tsung a look. "C'mon, try again, violin boy!"
Tsung rolled his eyes, "we can't all enjoy jogging every morning, Gordon."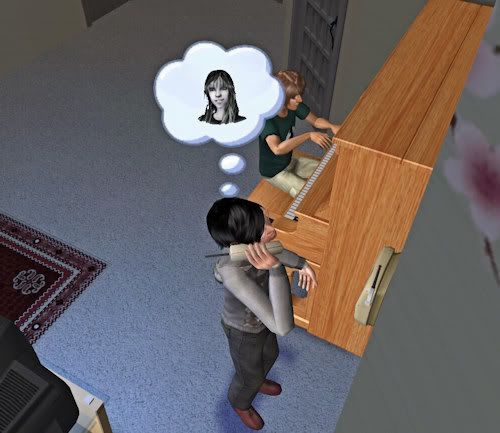 While Tsung had never really liked Chuck Saunders–especially not after he began dating Lilith Anderson–he was sorry to hear about what happened. Even more painful was the fact that Lilith refused to talk to anyone and basically just hid away in her room. She wouldn't even talk to her twin Nathaniel. So when she called Tsung, he was quite shocked.
Gordon, who was plunking clumsily away at the piano next to the phone, looked up with interest, "what's she saying?"
"She's asking me questions," Tsung replied, covering the phone receiver. "About… paranormal stuff."
"Weird," Gordon said, never abandoning his quest to make quite possibly the most awful noises with a piano ever.
"You suck." Tsung said absently, hanging up the phone.
Gordon smiled, "thanks!"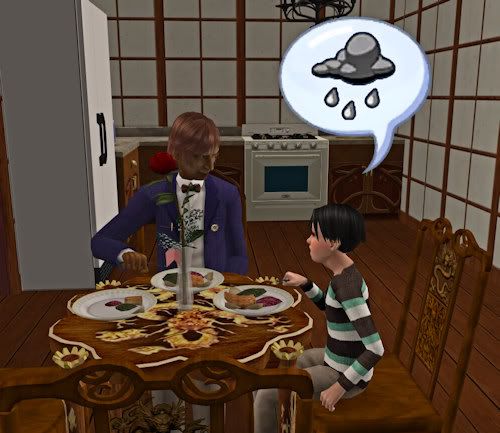 Meanwhile, Shang found that he was quite the convincing sort and managed to finagle his way into the local private academy. Eileen had done the cooking, sure, but it was Shang who had chatted up the crotchety old headmaster. The man looked like he had swallowed something sour and never recovered. Still, he was no match for Shang's persuasiveness.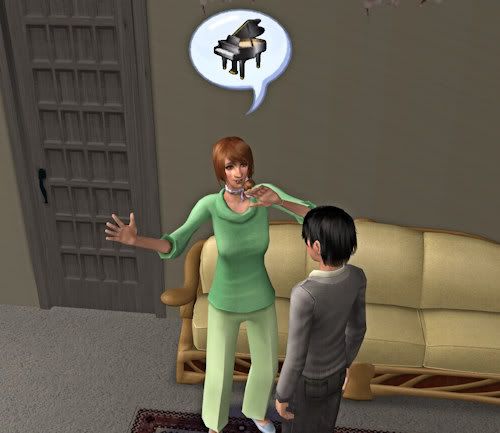 "Instead of allowing Gordon to make that awful racket with the piano, you should try playing it," Eileen advised to Tsung, whose adeptness with instruments was becoming quite well-known. "You might like it. The strings are just hidden, but they're there."
Tsung sighed, "I think I'll stick to the violin, mom. I have enough trouble tuning the piano everytime Gordon leaves anyway."
Shang's birthday came surprisingly quick. He realized that his persuasive nature was an asset and decided that he really liked people. In fact, he wouldn't mind being surrounded by people for the rest of his days. Though, he'd prefer if they were adoring fans who quivered at his every word.
Yes, Shang Yu wanted desperately to be a 'rock star'.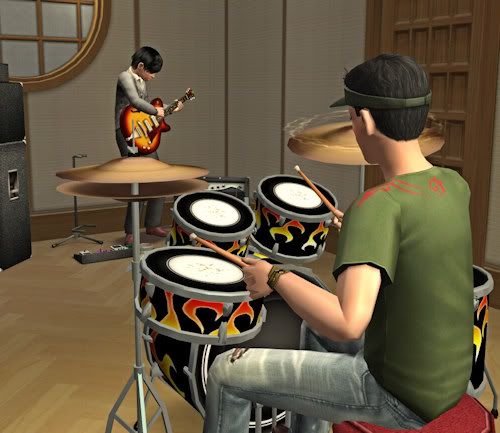 Unlike most rock stars, however, Shang preferred percussion. Beating the hell out of the drums was more fun than strumming or singing. He was quite good at it, too. He even convinced Tsung to help him practice. The guitar was like a big violin, only you didn't use a bow, you used your fingers. It wasn't a surprise when Tsung picked it up quickly. It became their way to bond.
Eileen, however, didn't quite agree that their noise equaled music. It was due to this that she had a small shack built in the back yard to house the instruments.
Tsung managed to get an early admission into college, thanks to his gifted ways with music. He was originally going to wait and attend with Gordon, but he couldn't help but be worried about Lilith. She had asked him many, many odd questions–some that not even he could answer. There was no telling what was going on in that head of hers. She'd been acting oddly ever since she returned from the institution.
Sara O`Hanlon was passing by as Tsung left. The jealousy was obvious, but Sara wasn't allowed to go early, as all the spots had filled up. She, too, was worried about Lilith.
———–
Note from Mao: I think the Yu boys turned out well, though they look nothing alike. Tsung looks like Sun-Tzu while Shang is almost a direct copy of Eileen. I sent Tsung to Uni because there was a space left empty by Chuck and he was the closest to admission status. Also, I am currently uploading the DB updates, so those should be live soon enough.