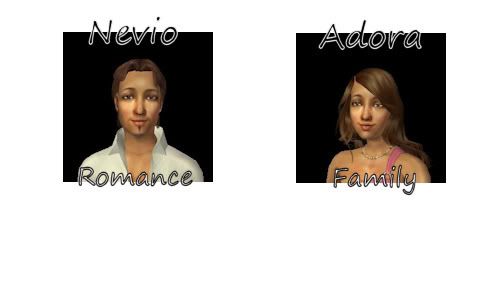 Nevio Anderson lives the carefree life of a bachelor, but his daughter, Adora, doesn't seem to find it fitting and worries about him.
After mourning the loss of his late mother, Nevio quickly gets his feet wet again in the dating scene.  The disaster of a plan Roman had set up to hide his mistress backfired horribly, but not in the way either of them thought it would.  Poor Patricia Moreno lie dead and six feet under at the local cemetery.  She carried the Anderson name to the grave, leaving Nevio to openly pursue his romantic ways.  Calista Fuchs was more than willing to cooperate.
Adora, meanwhile, was more family minded.  She kept in touch with her older sister, Isolde, while she was away at University.  They had never been terribly close, but as the future matriarch of the family, Adora felt it was her responsibility to keep her family ties tight as could be.  Alyssa had taught her well, though Adora began to question some expectations.  Like University, for instance.  For Isolde, it was fine.  Her future husband was there (they weren't engaged, but they'd been inseperable since puberty, it was inevitable) and she desired knowledge.  Adora, on the other hand… not so much.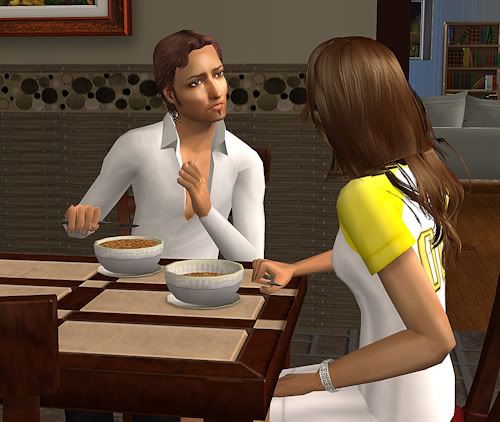 She discussed the possibility of not attending University with her father.  Nevio wasn't exactly as receptive as she had hoped.  He was concerned for her future.  Sure, he was an easygoing lout with women, but with his daughters?  He was serious as a heart attack.  Alyssa had wanted Adora to follow in her footsteps, not stay at home and languish without a proper education.  What was she planning to do with her life.
Adora sighed, "I'm not interested in politics and besides, I think Shelly would be better at it.  Come on, dad.  It's my life.  This is what I want."
"You're just doing this because you're worried about me, aren't you?  I'm an adult, Adora.  Much older than you, and though you might question it, wiser.  I am what I am, nothing will change that, especially not you giving up your chance at an education."
"I know, but it just doesn't feel like what I want."
In the meantime, Adora spent a lot of time pursuing her favorite hobby–dancing.  She spent a lot of time entering dance contests and while she had started out losing, now she was on top.  She even beat the instructor, who was quite mollified by it!
As of now, Adora didn't really have any particular interest in boys.  She was too busy corraling her father and keeping an eye on her sister.  Besides, most boys at school didn't really strike her fancy.  After winning the latest contest, a peculiar looking boy approached her.  Adora was not interested.  He was very obviously one of those guys who just tries to get girls so he can look 'cool'.  Not really Adora's game.
——————-
Note from Mao: Adora really wants her first kiss, but there are no suitable teen boys!  She was going to Uni, but she hasn't rolled up the want.  It's rare for me to have a sim that doesn't roll that want.  She had it immediately after growing up, but I didn't lock it.  Too easy, every sim has it.  We'll see.