Derek and Mary O`Hanlon finally have their happy little family, but how long until Mary realizes what it took to get it? Sara is ready to go off to University, Gina is busy with her novels, and the twins, Marla and Julie, just like causing trouble. Can this busy house keep its head above water?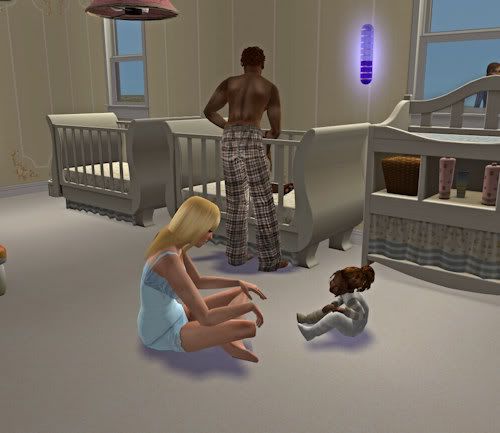 Marla and Julie were truly a handful. They had their poor parents up at all hours, trying to care for them. It was especially hard because Mary and Derek were so close to the tops of their careers, they could nearly taste it. Being as Fortune-minded as they were, they sometimes asked Gina to step in. She was sitting pretty on her new job as Media Magnate and spent most of her time writing novels.
They hated leaving their children in the care of someone else, but one last promotion! Then they could spend all the time in the world with them.
Surprisingly, Sara helped out quite often. She'd gotten over her whole 'I want to be an only child' phase and accepted that the twins weren't going anywhere. They were kinda cute, too, and she could play with them! She wasn't quite sure if she ever wanted her own kids, though. All the messes and the feeding and the waking up… blegh!
Gina was quite pleased with her life. She was a successful owner of a magazine and she was becoming quite the prolific author. Her series, Dramatica: Life in the Suburbs, was such a hit she wrote a second one and deemed it would be a series. Deals were flying all over the place–people wanted to put it into TV form and even make a movie out of it.
Yes, Gina was very pleased. Now if only she could get rid of the nagging sensation that something was wrong with her brother, Derek.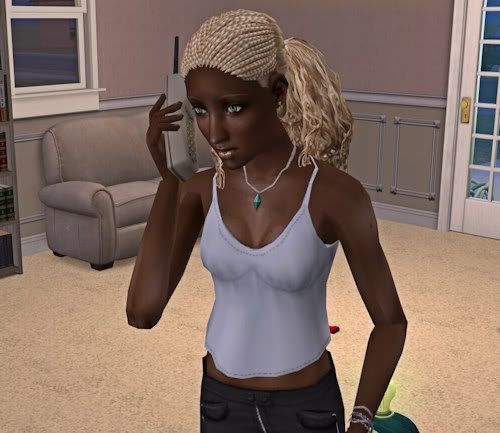 Sara often called University and spoke to her half-brother, Damien. She couldn't talk to Lilith because Lilith wasn't talking, and she wasn't about to ask for Nathaniel. Damien kept her up-to-date on all the latest. She was happy she had found someone to take his mind off Chuck's unfortunate death, but she was worried about what he said in regards to Nathaniel. Several times he had mentioned his annoyance at the girls that refused to leave or followed the alien boy home.
It made Sara feel incredibly ill at ease.
Derek's daughter wasn't the only one feeling ill. He had taken to reading the paper every morning, mostly out of fear. There were numerous police reports about the criminal organization that had taken hold of the nearby city. He knew exactly who was at the helm. In fact, all he had to do was visit his father to see the mastermind.
If anyone were to ask Derek why he got involved in it now, he would say he didn't know. He really wasn't a cruel person… but Katy hadn't really given him a choice. She downright refused to give him a divorce and she tricked him into the whole 'marriage' as it was. Out of her own love, yes, but still.
Sara graduated high school and was fully prepared to join her friends at University. Mary was a bit skeptical, as Sara proposed that she would go early instead of relaxing during summer break.
"But mom," Sara protested. "The house is so full now… and Aunt G is here to help with the twins!"
Mary sighed, "Sara, are you sure you're ready? I don't want you rushing for a boy–"
"Oh, whatever," Sara stormed off to pack her bags. "I'm going! I'm eighteen now, I can make my own decisions."
Sara had never yelled at Mary. It was incredibly worrying. Her moods had been especially erratic lately. Mary was worried that she would go off to University, realize it wasn't the happy world she imagined, and then find herself broken. She desperately hoped Lilith snapped out of her trance soon–she was the only one who could get through to Sara.
Julie and Marla quickly grew into self-sufficient children, much to their parents pleasure. They were quite cute, but they couldn't have looked anymore different. Marla had a love for cuisine while Julie enjoyed tinkering around. Mary was worried Julie was going to be another tomboy, so she made sure to put her in a cute dress in an effort to dissuade her. It wasn't that Mary didn't like tomboys, it just had caused her poor daughter Sara too much trouble as it was.
Derek finally hammered his way to the top and he was quite pleased about bit. Mary had beat him when it came to reaching the top of their respective careers, but she didn't get the same joy from it that Derek did. Now he could sit back, relax, and enjoy life. Well, provided that Mary never found out about his connection to Katy's death.
———-
Note from Mao: For those of you curious, I moved Sara into Uni and she grew up into a dress. Wow. Okay, so maybe she's thinking of going girly now?
The twins are adorable.
Oh, and Samantha, Lilith's Teen Outfit didn't have a tooltip on it… so I don't know where it is from. I tried looking around for it, but I didn't have any luck. Sorry!