Nathaniel and Sara Anderson are holding out hope that Cole will be their 'normal' child.  His fiance, Shelly Yu, seems pretty normal…
Shelly moved in with her future in-laws, hoping to secure a job in politics.  She managed to get as high as a Judge, but to be a Senator, she'd need to gain some public appeal and campaign a bit.  That was fine, she had plenty of time.  Her true goal was to eventually become mayor.  Until then, she'd cool her heels and wait for Cole to graduate University, so they could marry and legitimize their relationship in the public eye.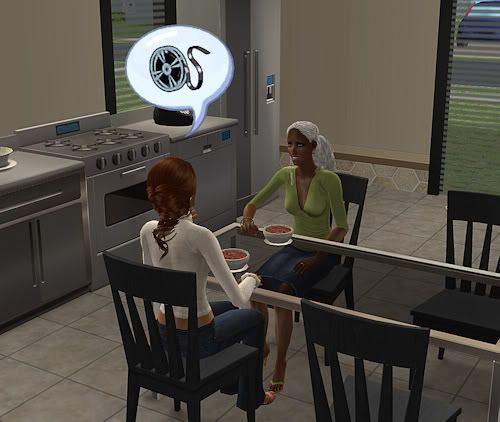 Sara thought Shelly seemed normal enough, maybe a little pushy and aggressive, but normal.  They talked about random things, sometimes movies, which eventually led to Patrick.  Sara could only sigh when Patrick was mentioned.  He had married Viola, yes, and they had an adorable son… but her son was a lout and if he thought he was being sneaky, he was wrong.  Nathaniel was the only thing keeping him from a good, old-fashioned mother-to-son beat down.  That boy needed some sense smacked into him!
Fortunately for Patrick, Sara also realized a lot of her anger stemmed from the loss of Lilith Yu.  It just seemed wrong for her to no longer be around…
Nathaniel was equally as affected.  He was a lot more quiet now, a bit more somber, thoughtful, even.  Lilith would have laughed at that!  Nathaniel, being thoughtful.  He missed his twin, in all her abrasive, brash glory.  Sara spent most of her time online, working on things for Gordon, while Shelly was building her contact base.  She was good at schmoozing and was slowly, but surely, getting a foothold on a lot of potentially rewarding friendships.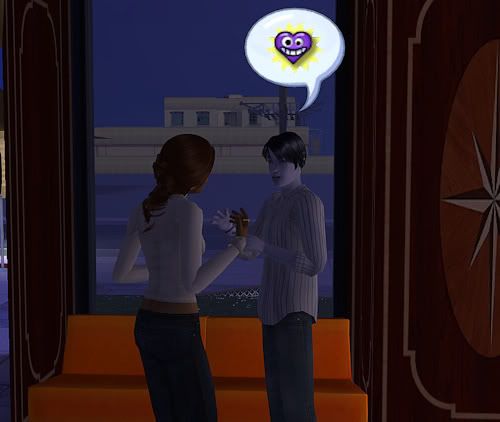 When she wasn't busy smooth talking fellow politicians, Shelly was with Cole.  He had a lot of free time, what with his classes slowly tapering off as the semesters came to a close.  He was on his last two years and fairly intelligent, so it wasn't as if he struggled.  They often met up in Aperture, which served as a midway point between Boreal Springs and Boreal Summit University.  No one was quite sure what the town council was thinking when they named the places.
Of course, when you're young, topics tend to move towards the obvious… but being a pillar of the people's law, Shelly couldn't indulge such things in public.
No one said anything about not indulging them privately, though!  Cole could rarely stay the night, he usually left around ten, taking the long drive back to Boreal Summit University.  It was a pain, to go back and forth, but he was determined to make sure Shelly didn't question his fidelity.  Not that she would, she already knew that he was securely wrapped around her finger.  It was the first step for any future woman entering politics.
————————
Note from Mao: Shelly is a real ball-buster!  And Cole is a little puppy dog, following at her heels.  Cracks me up.  Shelly is well on her way to becoming Mayor.  Poor Sara and Nathaniel were so depressed this round…