Roman Anderson has spent a considerable amount of time tailoring his only son, Gregory, for greatness.  Has it all finally paid off?
Gregory Anderson is not your average teenager.  He isn't rebellious, he doesn't hate his parents, and there's no door slamming or stomping when he's scolded.  Instead, he's the polar opposite of most kids his age–obedient, ambitious, intelligent, and polite.  He asks his father if he can go out and he thanks his mother when she serves food.  He does his homework on time and he always, always keeps his room clean.  Gregory is the anti-teen.
So when Gregory asks if he can go hang out with Lydia Anderson, his best friend, Roman allows it freely.
Despite the money he's been raised with and his parents' own egocentric ways, Gregory is humble.  He congratulates Lydia often on how friendly and outgoing she is–she makes friends so easily.  Of course, being his friend, Lydia counters with the fact that everyone likes Gregory best, because he's just so nice.
Gregory and Lydia have been friends since they were young and now that they're older, it's hard not to notice that things have changed.  They still hang out, they still talk freely, but Gregory has been feeling a bit… differently about his very best friend in the world.  He'd like her to be more than just that.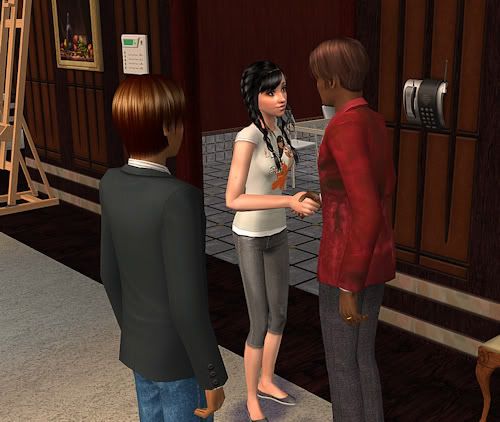 Being the good, obedient boy that he is, he makes sure to clear the decision with his father first before attempting anything.  Lydia and Roman had met before, when she was younger, but he was surprised how much she had grown.  She wasn't nearly as dirty, and while she still had that same bounding energy, it was more composed now, more feminine.  She wasn't rich and she came from a very distant branch of the Anderson family, but Roman couldn't really find a reason for Gregory not to pursue her.  Besides, teen romances rarely last, anyway.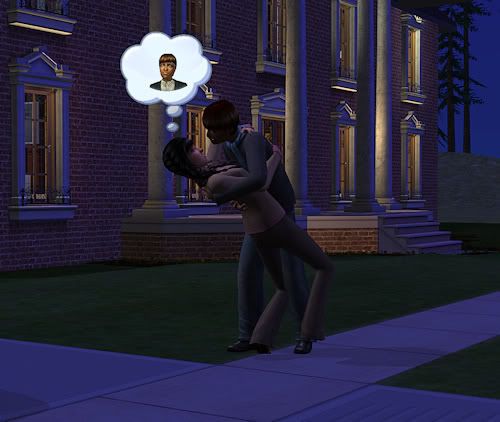 Gregory took his time after that.  He couldn't just spring his feelings on Lydia, he had to wait, to calculate.  When he finally did make a move, Lydia was understandably shocked.  To be honest, she really hadn't seen Gregory as anymore than just, well, Greg–her friend.  So to see that he had been considering more worried her a little.  She was noncommittal with her response and told him they'd have to talk later.  Gregory tried not to be crushed.
—————————
Note from Mao: Gregory has had going steady with Lydia in his want panel for awhile, without me even locking it!
Unfortunately, Lydia has had no such wants.  She mostly just wants to hang out, talk, and play.  Maybe that will change, maybe it won't.  Either way, Gregory autonomously hugged her in front of Roman… which was hilarious.