Michael and Sade Saunders haven't been married long, but Sade has found herself in a family way.  Will the well-known narcissist be able to handle bringing another life into the world?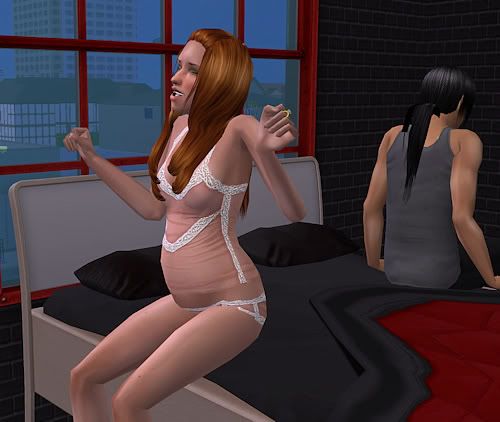 Sade had heard people say before that being pregnant was a mysterious miracle and a pleasure.  Unfortunately, Sade did not think it was any of the above.  It was annoying and it made her feel increasingly ugly and whale-like.  She had striven to be absolutely gorgeous her entire life only to end up a fat, beached whale?  No way!  This baby needed to come out and it needed it come out right now!
Michael, too, was counting down the days to the end of Sade's pregnancy.  She was not an easy pregnant woman to deal with at all.
It didn't help that Sade could swear her belly was ten times bigger than most women.  She claimed that it was the world's way at getting back her for being so outrageously gorgeous.  Michael just nodded and smiled, something he had done recently to avoid any horrific meltdowns.  Sade had her moments, though, and it allowed Michael to enjoy the thought of being a father.  He just hoped Sade was up to the challenge of being a mother.  Maybe somewhere in there, buried deep down, she had the ability to really, truly care for another human being.
One thing that did excite Sade about the upcoming baby was moving.  The apartment was too small for a baby and Michael was insistent on moving back to Boreal Springs.  Their house was in the process of being built and thanks to Michael's income (and some of Sade's, too), it was quite stately.  Sade was ecstatic.  She couldn't wait to tell Kit.  Kit wasn't nearly as thrilled.  It mean they would see one another less and that Sade was becoming a suburban mom.
"Give me a break," Sade scoffed, eyes narrowed.  "Suburban moms only wish they could look like me.  Please."
Kit sighed.  She'd miss Sade's self-importance and companionship.
Grace came into the world after a grueling labor in which Sade said things that were not fit for young ears (or old ones, either).  Despite being such a pain to get out, Grace herself was cute as a button.  She had her father's eyes and hair, but her mother's fair coloring.  She didn't fuss much and so moving was a cinch.  It wasn't long until the new family of three was safely nestled in their new home in Boreal Springs.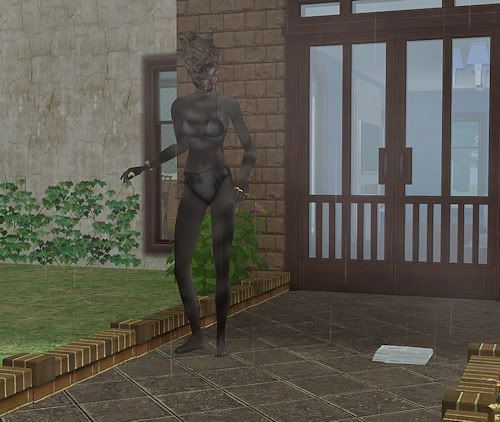 Unfortunately for Sade, she went out to get the mail one morning only to get the shock of her life.  It hadn't looked like a bad storm, but apparently, she had been mistaken.  She was lucky to have survived.  It didn't change her, though.  She was still Sade, no big turn around, no 'oh my God, I almost died' change for the better.  Sade was Sade and that was all there was to it.
Still, Sade found that she didn't exactly mind being a mom.  She kind of enjoyed it.  Grace was beautiful and, obviously, a testament to Sade's own genetics and gorgeousness.  She was also incredibly soft and she made cute cooing noises.  Sade found herself bonding with the little infant.  She was a mother.  It was difficult to imagine–her in charge of another life, having given birth to the small being she held in her arms.
She loved Grace, but she didn't love changing diapers.  Ew.
Grace soon blossomed into an even lovelier toddler and was quite spoiled by both her mother and her father.  Michael spent a lot of his spare time with her, teaching her the basics a toddler should (and being harassed by Sade when she insisted he wasn't doing it right–nevermind that he had been a professor once).  All-in-all, despite having been brought into the world by an eccentric and a narcissist, Grace was off to a good start in life.
——————
Note from Mao: Poor Sade!  That's the first sim I've had struck by lightning on their home lot before.  She barely made it out of the door when she was struck!  Grace is adorable.  So far, she's a good mix of both her parents.  I can't wait to see her as a child!  Also worth noting, Grace is officially tied to EVERY bloodline in Boreal Springs.