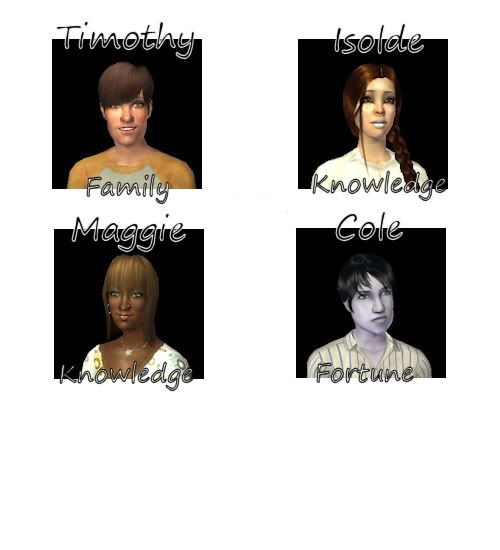 Timothy O`Hanlon, Isolde Anderson, and Cole Anderson are all on their final years of University and eager to begin their adult lives.  Maggie O`Hanlon has just joined her older brother, Timothy, at University.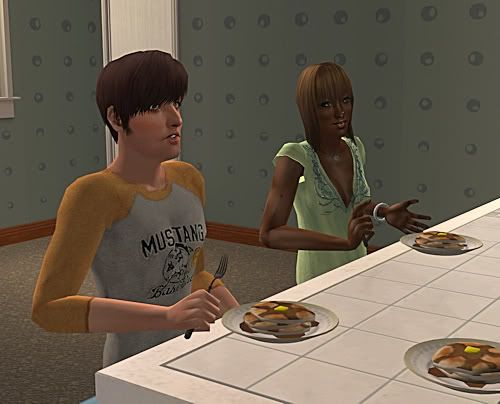 Timothy wasn't quite sure how he felt about his little sister joining him at University.  On one hand, he had missed her, they had always been close… but on the other hand, he wasn't really ready for her to show an interest in boys yet.  When Maggie arrived, that's all she seemed to talk about.  Who could blame her?  It was no secret that poor Maggie, despite her looks, had been terribly unlucky in love and romance during her teen years.  Would being a young adult change her luck any?
Having family join him at University gave Timothy the push he needed.  He had always known that Isolde was a one-of-a-kind type of girl and while most people thought she was odd, he thought she was amazing.  He had wanted to propose immediately, as soon as they had gotten out of the cab and before they laid eyes on the house, but thought better of it.  He was glad he had waited.  There was no apprehension and he wasn't scared–he knew what she'd say.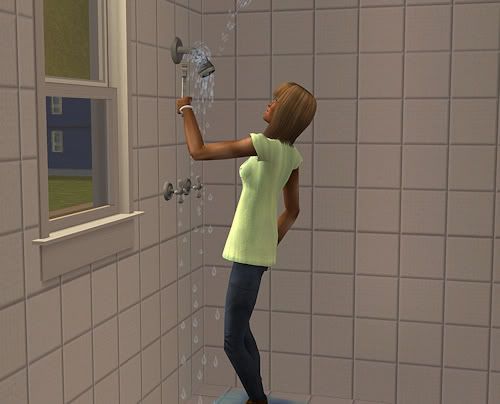 Maggie, meanwhile, was stuck fixing things.  She wondered if Timothy had heard about the whole 'shocking' incident involving the trash compactor at home.  Obviously not, or he wouldn't have her fixing things!  She sighed.  It wasn't fair.  Timothy had Isolde, Cole had Shelly, what did Maggie have?  A soaked shirt, because the stupid shower sprayed water all over her when she turned it wrong!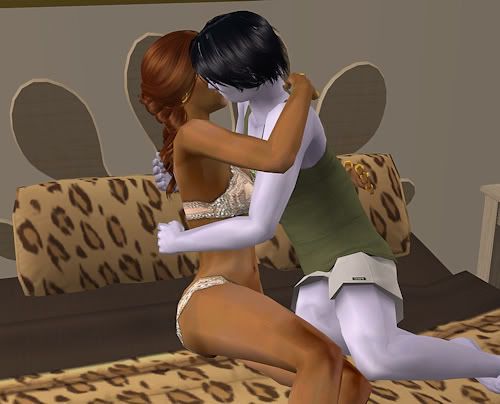 Cole was rarely seen by the others.  When he wasn't at class or working on a term paper, he was with Shelly.  She would come to campus now and again, but with her new job, it was becoming impossible to travel.  More often than not, Cole ended up driving back to Boreal Springs to visit her on weekends.
Maggie tried her luck with a fireman that came to put out a fire she had caused while trying to cook.  It was moot.  He responded, at first, and then realized he wasn't into attractive brunettes.  Maggie grumbled and wallowed in her defeat.  Was there no one out there for Maggie?
Before Isolde, Timothy, and Cole all left for graduation, Maggie tried to get Isolde to help her with her love woes.
"Can't you just wiggle your fingers or something?  What about a love potion?"
Isolde tried to hide her amusement, "that's not how it works, Maggie!  Besides, haven't you heard of Kate Anderson?  She tried that stuff on Shang Yu and well, I think we can all see how that worked.  I don't see what the rush is.  You're acting like you're forty and single!"
"What's the rush?  You and Timothy have been together since puberty.  I haven't even dated.  I just want to see what it's like."
"All right, but I can't help you.  Why not try a matchmaking service?"
Maggie sighed, "because that's for forty-year-olds who are still single!"
—————————
Note from Mao: Poor Maggie!  She has negative chemistry with that fireman from her many, many fires as a teen.  What a bummer.  She's all alone at Uni now, too.