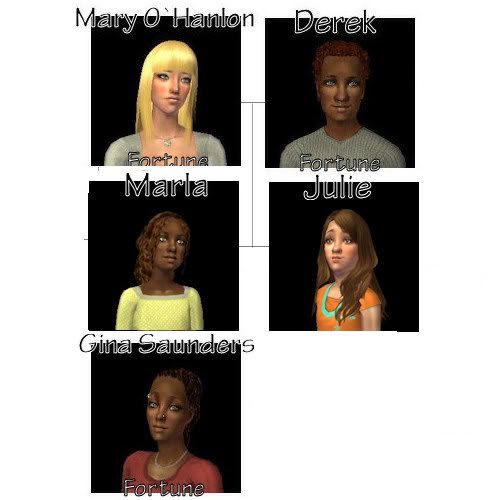 Mary O`Hanlon has no idea that Derek is involved in the very criminal organization she's trying to out. Gina Saunders is becoming quite the prolific author, while Marla and Julie are enjoying their oblivious years as children.
"I don't understand what the big deal is," Mary said, giving her husband a look. "I'm doing this to protect our children."
Derek sighed, "it's too dangerous, Mary. You should just let the task force do their job and stay out of it."
"I couldn't do that even if I wanted to, which I don't. I'm the District Attorney, I need to support the task force and make sure that everything is according to the books. I can't just sit by idly and wait for something to happen."
"It isn't worth talking about it now, especially not in front of Julie."
Later that day, Ryu Anderson turned up. Of course, they met in secret. It wasn't the first time and it certainly wouldn't be the last. They stood in the garage, Mary making sure the door was locked. Ryu was at the head of the task force and they had been working together for months.
"You're not going to like this," Ryu began, giving her a sympathetic look. "Even I'm having trouble believing it."
"What? Have you found out the identity of the crime lord?"
Ryu shook his head, "not exactly… we've just found some sketchy evidence involving the Katy Saunders case."
"Excuse me?"
"It wasn't an accident, Mary," Ryu began somberly. "She was murdered."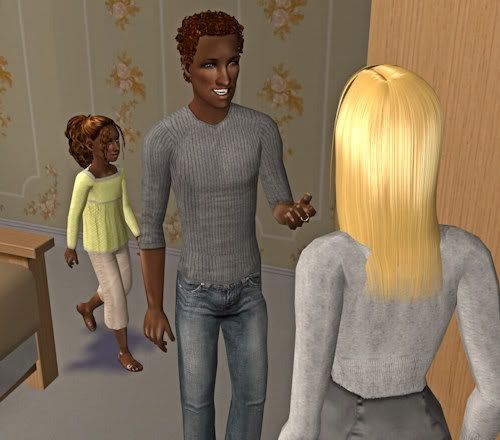 Mary took some time to let what Ryu told her sink in. Katy Saunders was murdered. Her husband's ex-wife was killed in cold blood, in her own home, while she was four months pregnant. It was a sickening thought. She couldn't help but question Derek's involvement, despite better reasoning. She pulled him aside in an attempt to confront him.
"What's going on, Mary? Why are you looking at me like that?"
"Did you know?" Mary began, ignoring his questions. "Did you know that Katy was murdered?"
He blinked, clearly stunned, "wh-what?"
"The case was re-examined for any possible ties to the criminal syndicate we're investigating… and it's been found that Katy was murdered, she didn't die accidentally."
Before Derek could respond, Marla came bounding into the room. Derek and Mary shared a quiet look before addressing their daughter, who insisted that one of them help her with her homework.
Mary just couldn't get the idea of Derek being involved off her mind. She went to Gina, hoping to find some answers. Unfortunately, Gina wasn't nearly as receptive to Mary pegging her brother as a murder as she thought.
"Are you crazy? What kind of question is that?" Gina replied, clearly offended. "Derek wouldn't do something like that."
Mary looked sheepish, "I… I know… it's just… everything is so crazy. I don't know what to believe anymore. I'm sorry, I shouldn't have asked."
"No," Gina replied, softening, "it's okay… I understand. What happened to Katy was tragic, but Derek could never do something like that."
Mary nodded, heading towards the door, "you're right. I'm just being silly."
That evening, when he was sure everyone was asleep, Derek snuck out of bed and went for the phone. He quickly dialed Janine's cell phone and waited for her to pick up.
"Derek, I told you not to call from your house!" Janine scolded, her voice a quiet whisper. "What is it?"
"She knows, about Katy," Derek said hastily. "They know it wasn't an accident."
Janine took a deep breath, "damn it, Derek. Where is your head? Hang up the phone!"
Derek did as he was told, not noticing that Gina had woken up and was headed for the bathroom. Upon seeing her brother, she quickly moved back into her door and waited for him to return to his room.