Thomas Anderson is currently the most powerful man in the area. This is made even more true by the fact that his daughter, Alyssa, is mayor. Of course, Thomas' lover, Jun Yu, can't seem to keep her nose out of other people's business and his son-in-law Ryu is on the task force made specifically to bring his operation down. He's hoping that Katarina will be strong enough to be heir.
Dinners were tense affairs at the Anderson house. Ryu and Jun kept quiet while Thomas went on about politics, coaching Alyssa for her next speech or appearance. She would usually nod and chew quietly, though it was obviously she wasn't listening. Her vision would drift off and at times she'd even kick Ryu under the table, shooting him a look that said, "help, please?"
At this point, Ryu would make a comment and Thomas would turn his attention away from Alyssa long enough for her to escape.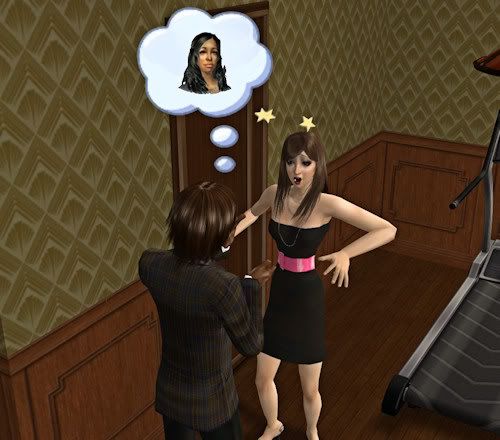 It wasn't easy for Ryu to be in the same house as his mother. She had left him as a child to come live here in luxury. His father, Henry, and Janine had raised Ryu and for that, he was grateful. He had no time for Jun now and wasn't about to act like the past had never happened, which he let her know explicitly. Jun was startled, to say the least, when he attacked her after she made an off-hand comment about what a puppet Alyssa was.
There would be no nice resolution to this unfortunate situation, that much was sure.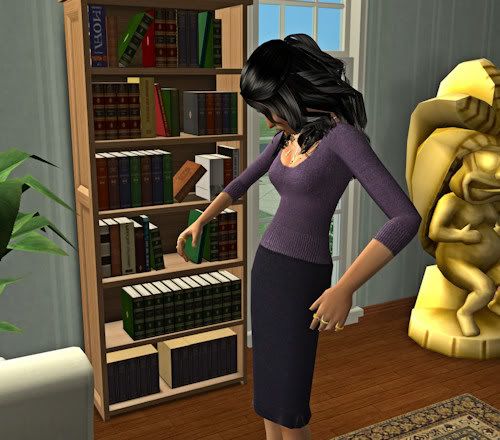 Alyssa had been feeling a little under the weather lately. She was suspicious as to her condition's reasoning and phoned the doctor. Sure enough, she was pregnant again. It was very surprising, given how little time she had actually spent with her husband the past few months.
While she was happy, she knew that her father would have something to say about it.
Sure enough, Thomas approached her not long after she arrived home. She was nearly three months along and not quite showing, but he still knew. It was Thomas' way to know everything that happened, especially under his own roof.
"You're pregnant again, aren't you?"
She sighed, "yes, daddy, but I'm happy–"
"Excellent," Thomas said with a sly grin. "This will be very good for your approval rating–mother of three and mayor! They won't be able to deny your dedication–"
"Daddy!" Alyssa snapped, but quickly quieted her voice. "I'm sorry… but my children aren't political stepping stones. Just stop, okay? I have to go lie down…"
Meanwhile, Katarina's birthday had come and gone and she was now a beautiful little girl capable of individual thought. Her personality wasn't quite definable–she enjoyed a vast array of things. She seemed particularly enthralled with Science, but the active side of her had a penchant for Sports activities. Her favorite thing to do was to watch movies with her father. He was a literary buff and while she wasn't nearly on his level, she idolized him enough to want to emulate him.That's right, Thomas had lost Katarina. She loved her family, but it was obvious who she seemed to trail after the most–Ryu. Anytime he was home, she was usually with him. The fact that Alyssa was pregnant made Thomas not feel the loss. There would be others…
Ryu was also quite pleased by the news. He was Family-oriented, after all. All his work towards ridding the town of its criminal leanings was for the benefit of family welfare. Unfortunately, it took him away from his own, something he realized quite quickly after Katarina's birthday and her insistence on following him everywhere.
He had nearly forgotten that Alyssa was still her father's little puppet and felt badly. He would need to pay more attention and be a bit better at allocating himself in different areas of his life.