Tsung Yu is still mourning the loss of his dearly-departed wife, Lilith.  Zhou and River are enjoying their roles are parents to young Fujin.
While Tsung was certainly despondent over the loss of his wife, he was still a doting grandfather.  He whittled away his sorrows by immersing himself in the burgeoning family he'd built.  Even his sons seemed to be swept up in the current, also mourning the loss of her eccentric mother.  Lilith was odd, but she had been the keystone on which the foundation of the family had been built.
Fou-Lu visited often and took to teasing his older brother.  It was all in good fun and Zhou easily got him back.  Many a noogie Fou-Lu had suffered at the hands of the more capable and physically strong Zhou.  Still, they were brothers and though their differences were obvious, they got along, especially in the wake of their mother's death.  It made their father's imminent demise all the more palapable.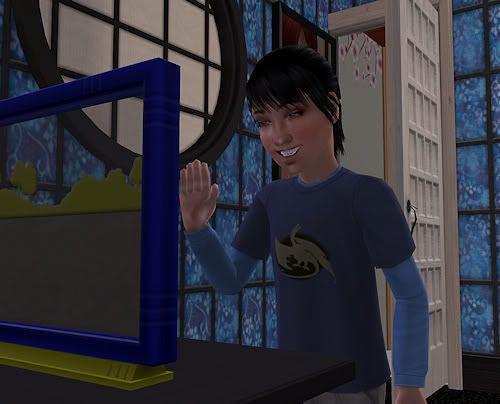 Fujin didn't remain small for long.  He was soon a child and doing child-like things.  He was smart, much like his mother, with a keen sense for science and bugs and nature.  He loved playing with his ants and would wave to them when it was time to go to school.  Zhou would never say it aloud, but his son's… geekery bothered him.  Tsung had been a bit of a nerd, and River, too… but both of them had protection.  Tsung had Lilith, while River had Zhou.  Fujin was on his own.  What would he do if he was bullied?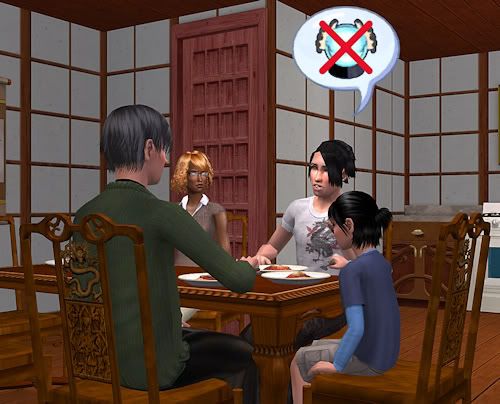 Zhou was, however, thankful for Fujin showed absolutely no interest in the paranormal.  He thought it was silly and scientifically impossible.  River agreed, and Zhou said the same, just so his son wouldn't go sneaking into grandma Lilith's old room and play with her things.  Tsung remained quiet, not saying anything at all.  He hadn't believed in it, either… but after living with Lilith and seeing his former best friend turned vampire?  He couldn't deny it.
Tsung seemed to share the same worries as his son and so he tried to have a talk with Fujin one afternoon.  Tsung had never truly been bullied, but smart kids were always subject to scrutiny from their peers.  Fujin just laughed off his grandpa's silly worries.
"Fights?  I'm not that big of a dork, grandpa!'
It was true.  As much as Fujin emulated his mother, he still had a bit of the family spunk in him, too.
Still, Fujin's absolute favorite thing to do was collect bugs.  When he wasn't doing his homework or attending school, he was rooting around in the dirt and grass looking for bugs to add to his collection.  He was a bit OCD about collecting, insisting that he needed to "catch 'em all" in the real sense of the word.  Well, at least he wasn't getting dirty from the kids pushing him in the mud…
———————–
Note from Mao: Fujin is hilarious.  His OTH is Science, but he loves nature, too.  He's an odd little guy.  I am determined to finish a bug collection and Fujin will be my guy!  Also, Fou-Lu keeps coming over.  CONSTANTLY.  Geeze.  That's a lot of miles you're putting on your car, Lu.
Now, funny pictures.  This update had plenty, but I picked two choice ones:
Is Tsung lecturing River about public woohoo?  Zhou seems to think Tsung should lecture Fou-Lu.  Fou-Lu thinks he should go home.  River thinks they're all crazy.

Uh, guys?  GUYS!  HE'S RIGHT THERE.  Creepy.  As.  Hell.  WTF?