Henry Saunders moved his family to Boreal Springs to get away from the memory of his life who left them to find her 'spiritual center'. Will they be able to adjust or is it too late to move on?
Moving turned out to be the easiest part for the Saunders family. They packed what little they wanted to keep and found their empty shell of a house situated on the 'founder's road' of Boreal Springs. While Henry busied himself unpacking, the children enjoyed the last hours of the warm afternoon. None were particularly grieved by the move and surprisingly, they no longer mentioned their mother.
There was a house-wide ban on all things involving or relating to Yoga, though.
One of the first neighbors to greet the new family was Janine Anderson. She and Henry hit it off well, and he had to admit disappointment when he saw the ring on her finger. She didn't act married–she seemed incredibly lonely. Henry couldn't help but think to himself how stupid her husband was.
They became friends and Henry enjoyed having an adult to talk to. He hadn't left the house much outside of his job since his wife left.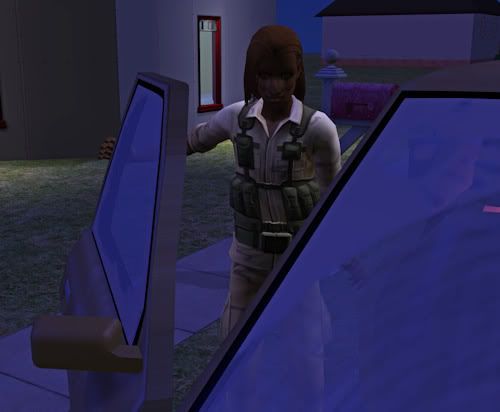 Despite his lack of experience, Henry managed to find a job. He joined the army. It was ironic, he thought, given how out-of-shape he was. He'd let himself go a long time ago and hoped the army would instill in him the discipline to change that. Plus, it paid well and they really needed the money. Derek was still a year under the working age limit and the twins wouldn't be able to help out for several more years.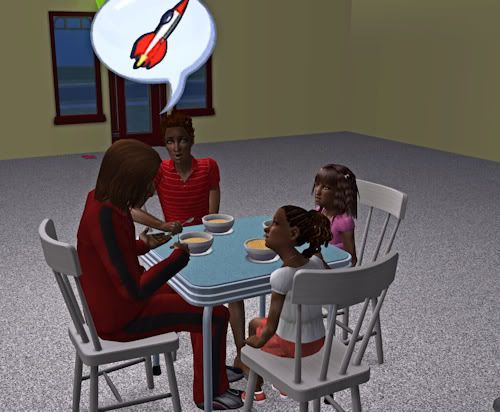 The Saunders kept their spirits high, despite their money troubles. They were a tight-nit group, eating most of their meals together. When Henry went off to work in the morning, Derek made sure the girls got on the bus. Henry was always home to greet them when they returned.
Derek helped with meals and the twins watched intently. His mastery over Macaroni and Cheese was a thing of family legend and the girls were determined to learn his secret. He always shooed them away, though, before they could see his 'secret method.'
Shaniqua always had an easy time making friends. She was odd, but charismatic and friendly. Gina was a bit more reserved and serious. Thankfully, the twins shared everything, including friends. Shaniqua introduced Gina to all of her new friends and they quickly became a trio. Mary O`Hanlon was Shaniqua's favorite friend. She was over often, hanging out on the floor with both Shaniqua and Gina.
Henry enjoyed teasing them and calling them the 'troublesome trio'. They always seemed to get into something, despite the lack of anything around.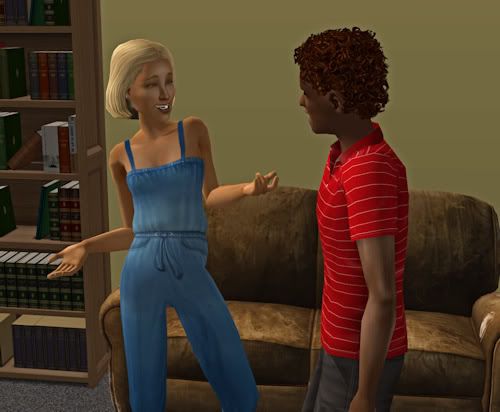 Derek was busy making his own kind of 'friend'. Katy followed him off the bus, confused about the stop, and ended up hanging out at the Saunders' house while she waited for her parents to pick her up. The two spent a good, long time hanging out and chatting. They learned that they had a lot in common.
Katy eventually admitted that she hadn't accidentally gotten off the bus at the his stop. She was following him. She had first spotted him at his locker, which was across the hall from hers. Since then, she'd been trying and trying to find a way to 'bump into him'. Derek wasn't creeped out so much as flattered. His ego boosted, Katy returned home. They kept in touch and became fast friends.
While Henry was happy that his children were adjusting easily to their new surroundings, he couldn't help but wish they'd find somewhere else to hang out. He was often stuck trying to cram for his next army drill while all the kids were gathered in the makeshift 'living room' with their respective friends. It was hectic and noisy.
If Mary O`Hanlon wasn't over, then another one of Shaniqua's friends were. Katy practically lived there–she got off the bus everyday with Derek. Eventually Henry would be forced to give up and study elsewhere.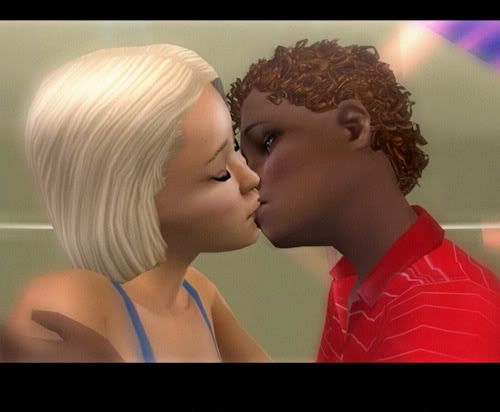 It wasn't long before Derek and Katy became more than friends. Henry couldn't help but feel a twinge when he realized his only son was growing up and soon would be leaving him. Even worse, his little girls would soon be just like Katy. He shuddered at the thought. They weren't allowed to have boyfriends until they were dead!
——-
Note from Mao: Ergh, I forgot to turn off the cinematic camera! Darn fresh installs. Silly camera. Note how Derek's eyes are open! Tsk, tsk…