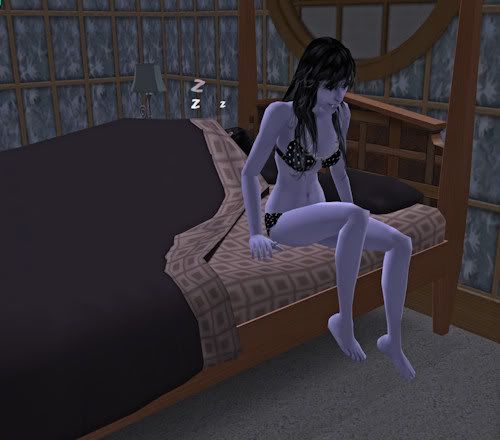 Of course, Lilith was also a creature of impulse. She acted first and thought later. Unfortunately, this impulse would beget dire consequences. She wasn't even sure she liked Tsung… so why did she sleep with him? Wasn't she supposed to be focusing on her true goal? She cursed herself quietly and snuck out in the night.
Tsung tried to contact Lilith after that night, but found that she refused to come to the phone. He wasn't about to visit, either. That would be incredibly intrusive. Even so, he couldn't help but want to know what was going on. He spent his free time playing his viola, relaxing and trying not to think of Lilith, his brother, or their fading mother. The world disappeared in a smooth and sorrowful viola solo.
Eileen sat Tsung down one morning and decide to have a chat with her eldest son. He wasn't her first or eldest child, really, but he was going to take over the house, so he was the heir. Mary had her own family and her own place to tend to. It was important that she explain to Tsung everything being the 'heir' entailed.
"You need to keep an eye on your brother, too," she finished softly, worriedly. "He's… not like us. I'm not sure where he gets it."
"I'll try," Tsung replied. "But I'm not sure it'll work."
"Give him time, he'll mature. Everyone does eventually."
Of course, Eileen was right. Everyone had to mature at some point. It seemed that Lilith had reached that point, as she finally came to the phone and agreed to come over. Just to talk… nothing else. Not that Tsung would ever ask anything else of her, he hadn't even expected nor initiated what had happened before. Of course, the kind of talking he wanted to do wasn't what Lilith expected.
"Are you freaking nuts?" Lilith said in complete disbelief.
"No," Tsung replied calmly. "I mean it, Lilith. I've liked you–been in love with you–for years."
"But… marriage, Tsung? Seriously?" She shook her head. "I'm not… I mean, marriage? What? I don't even know how I feel about this, you, us, whatever this is. I can't even think right now. I feel… sick."
"I'm sorry," Tsung was truly apologetic. He watched in horror as her face paled and her eyes became dazed. "I… I didn't meant to rush you or startle you. I just–"
Lilith pushed away from the table, "no… no more. That's enough. I just… I can't think about this now."
"Then later, think about it later. But at least think about it, Lilith. What are you going to do? Live with your mother forever?"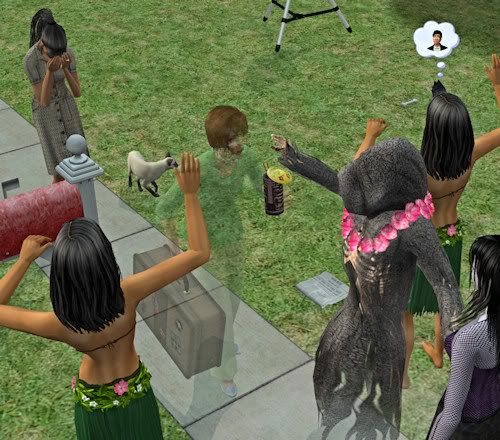 Sometime after the disastrous dinner with Lilith, Tsung suffered another tragedy. Florence had heard about the thing between Lilith and Tsung and was dragging her daughter over only to witness the death of her beloved friend. Tsung and Shang were beside themselves with grief. Eileen went happy, but she was the glue that held everything together. What were they going to do without her? Mary had her children, Derek, Gina… but Tsung and Shang? They only had each other.
——–
Note from Mao: Still trying to adjust to the insanity that is wordpress 2.5! Madness, seriously. Anyway, Eileen is dead. 'Tis a sad, sad day for the Yu family. She's my first G1 Adult to die.
You will be missed, Eileen!! The thing between Tsung and Lilith was purely want driven.