Fou-Lu Yu and Elena Davis have been together, on and off, for what seems like a lifetime.  They were perfectly happy with their daughter, Emma, but Elena had a surprise pregnancy and now Emily has joined them.  Will they all be able to adjust to the changes?
Elena had been dubious about another baby, she worked enough as it was, would she miss seeing this one, too?  She had been there for practically all of Emma's firsts.  It almost seemed wrong to deny little Emily that right, too.  Still, Elena had been "alone" then.  Her parents had helped.  Fou-Lu was here now and he had every right to seeing the things he missed with Emma.
Babies were a new concept for Fou-Lu.  He vaguely remembered Zhou as a baby and he'd completely missed Emma's early years.  Babies weren't nearly as fun to interact with as toddlers or children, though, and he could certainly do without the dirty diapers.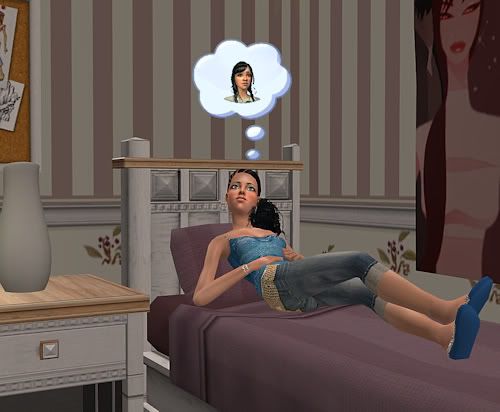 Emma wasn't nearly as accepting as her parents had hoped.  She stayed in her room often, citing that she needed "time alone".  She didn't necessarily dislike her younger sister, but her mind was preoccupied.  Gregory Anderson had gone to college and she was left here.  She had been convinced she had a chance, but if he was alone with Lydia?  That chance was dying with every passing day.  Emma still couldn't wrap her mind around why Gregory was so adamantly going after a girl who didn't seem to want him.  Sure, they had been friends forever, but she was poor and Gregory had things to accomplish.  Lydia couldn't help with that, she wasn't charming and cultured like Emma.
Elena and Fou-Lu tried to spend time with Emma, to show her that it wasn't all about the new baby.  It was then that she revealed the baby wasn't the reason for her being so sullen.  She told them to just leave her alone.  When she got up and went upstairs, Fou-Lu looked at Elena.
"When did she become a teenager?"
Elena cringed as she heard Emma's door slam, "I don't know."
"I feel old," Fou-Lu sighed.
"Me, too…"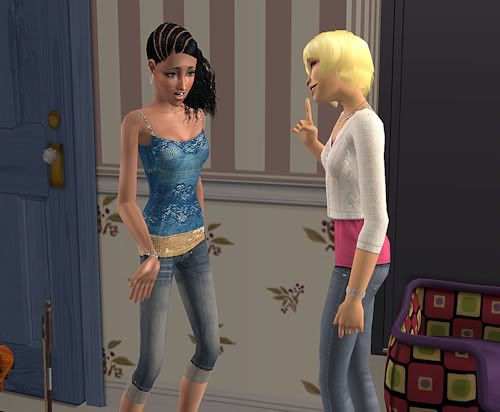 Emma made a new friend, Daisy Saunders.  She was nice and smart, too.  Daisy had a twin, Sage, who was really popular but Emma didn't really know her all that well.  From what she'd heard, she hung out with Jennifer Knight and Rosa Anderson.  Rosa was Lydia's sister.  That was enough to make Emma stay away.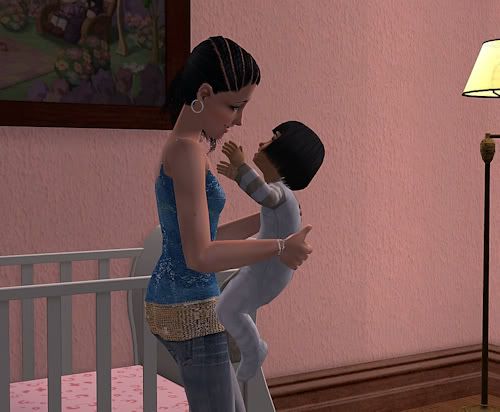 With her parents working a lot, Emma often got stuck babysitting her rapidly growing sister.  Emily was getting big, fast.  Emma was almost sad that she'd be leaving for college soon, probably not long after Emily was a child.  She'd miss really getting to bond with her sister.  Maybe having a sibling wasn't so bad after all.  It was just too bad Elena couldn't have had her earlier!
—————————
Note from Mao: It seems strange to me that Elena and Fou-Lu will be elders soon.  That just seems wrong.  LOL!  Another generation in, another generation out.  Emma is a strange girl.  I'm interested what trouble she'll cause next round in Uni.  She's younger than Lydia and Gregory.
Also, a sidenote, I have a new blog Ocean's 10.  I know, I know, another blog?  But it's an easy one–it's a VERY simple legacy type challenge where everyone uses the same founder.  Check it out for more info.  It won't take away from BS.  I have too much free time right now, I'm already on round 25!