Maggie O`Hanlon is preparing to finish her years at University while Gregory Anderson and Lydia Anderson are just getting started.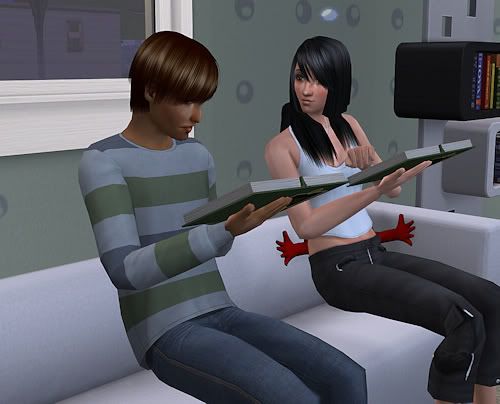 Lydia and Gregory arrived together.  It was a little surprising for them to see how quickly they had each grown in such a little amount of time.  Lydia had decided her braids were a bit too childish for the stylings of a young adult.  Gregory spent most of his time studying, trying to please his father.  If Lydia noticed the distance, she didn't say anything.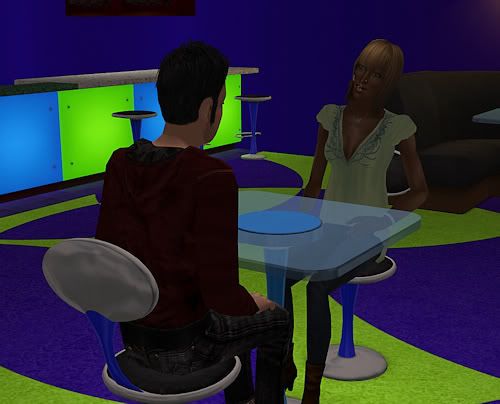 Maggie, meanwhile, was hanging out with James.  Maggie had always been fond of James.  That didn't mean they were hanging out because he had recently divorced Kit Knight.  No, they were friends.  They'd been friends since James started hanging out with Maggie's older brother, Timothy.  She had drug him out in an effort to cheer him up.  Losing your love because she gave birth to the guy you hate's children isn't an easy thing to get over.
Maggie, with her playful ways and consistently upbeat demeanor, did manage to bring James out of his funk.  They had fun.  She even conned him into some karaoke, which he was good at.  His father had been Shang Yu, after all.  Maggie would be lying if she had said she wasn't hoping that he'd finally see her, though.  She was.  She was so much better for him than Kit, she had always thought so.  She had no interest in Claude freakin' Saunders.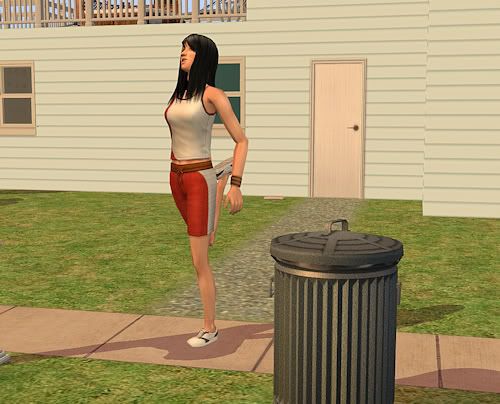 Lydia still enjoyed fitness.  She especially enjoyed jogging around campus.  It was a good way to clear her mind and she was doing tons of thinking lately.  She felt strange about the way things had gone with Gregory.  Ever since arriving at University, he'd been a little distant.  They'd always been best friends–talking, enjoying one another's company, everything… but now, things were just awkward.  She hated it.  She especially hated that she had grown kind of used to being even closer to him.
She finally managed to drag him away from his studies long enough to explain what was going on.  It was a relief to hear that it wasn't anything to do with her, but with his father, Roman.
"I have to keep my grades up, any hint of distraction…"
"You think he'd pull you out?  Really?" Lydia was a little startled.
"No, but he'd probably keep me from seeing you.  Best friends or not.  Whatever else or not.  I really don't want that to happen."
Lydia nodded, "I didn't realize…"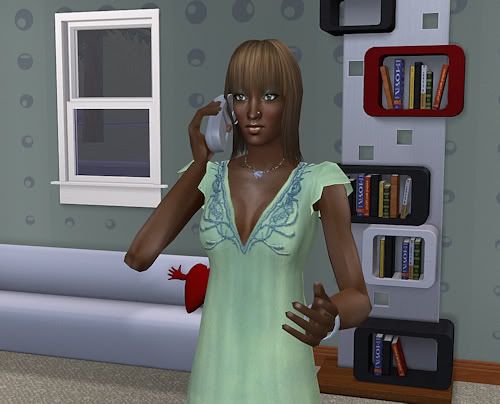 Meanwhile, Maggie was having a discussion with her older brother Timothy.  It wasn't one she particularly looked forward to.  He wasn't very pleased to find out she'd been hanging out rather closely with James so soon after his break-up with Kit.
"Don't be a rebound girl, Maggie.  You're better than that," he advised.  She could hear Isolde in the background, trying to take the phone from him.
"I won't, I told you.  I'm fine.  And tell Isolde that, too.  You guys worry too much."
Timothy sighed, "I spoke to James.  I know what you're planning, Mags.  It isn't–" there was static and the Isolde's voice broke through, "If you need a place to stay, you can always stay with us!"  More static as Timothy stole back the phone.  "Yeah, what she said."
Maggie laughed, "you guys are expecting.  And you'll need the room.  It'll be fine, I promise."
Maggie was elated when James came to see her the night before her graduation.  He hadn't called in advance or anything, just popped up.
"We have an extra room, if you need it," James offered.  He was fond of Maggie, she was pretty, defintiely, and her personality opposite of Kit's… but he knew better than to make any moves.  It was too soon and she was Timothy's little sister.  He was offering her as a friend.
"That would be nice.  Isolde wants me to stay with them, but with the baby and all…"
He nodded, "yeah, I was just there yesterday.  It's a little hectic."
She took his hand and smiled, "thanks, James.  I see you in a few days."
——————————-
Note from Mao: Ahh, Maggie and James have almost three bolts, lol.  Lydia and Gregory were also quite amorous this update…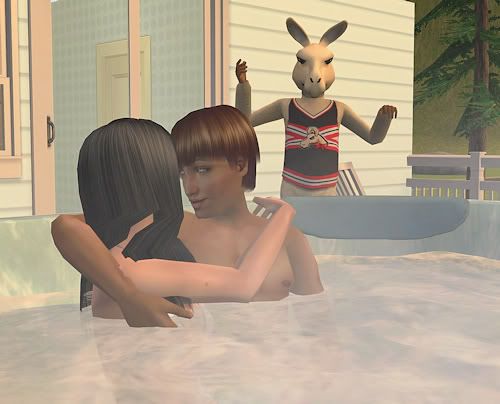 What's with the mascots and cheering woohoos?  Seriously!  This was at the end of the round, too… dundundun.