Nevio Anderson seems to have given up on love due to recent circumstances (and the continual loss of wives) while Adora is finally trying to find her one and only.  Will she be as unlucky as her father?
Adora spent a lot of time out on dates.  Some were casual, others were more intimate, but they always ended up with the same goal–she wanted to find someone to spend her life with.  Unlike most in Boreal Springs, she didn't have a teen romance, so she was starting adulthood fresh.  She got lucky on her first blind date, Simon was really sweet and they seemed to connect on several levels.  Adora wasn't ready to eliminate all her options, though.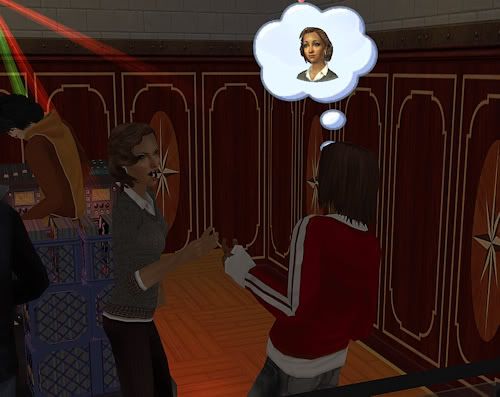 Unfortunately, not all men seemed to be as courteous and mild-mannered as Simon.  This guy thought that dancing meant 'grinding all over one another'.  Adora didn't hesitate to set him straight.  She'd never see him again, that's for sure.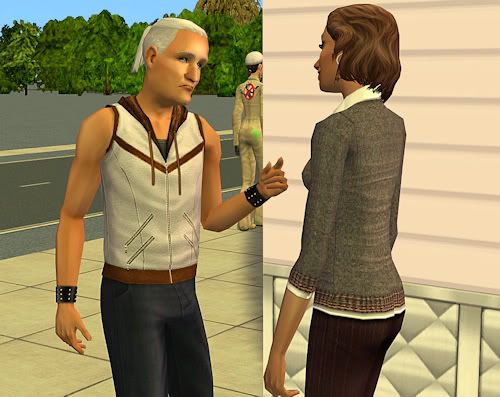 Others, well, were just a bit… too old.  Adora was still on the cusp of her youth.  She was sure that the man was very nice, but his ad had been a bit on the deceiving side.  She certainly didn't see the man before her as 'young, strapping, and the very image of virility'.  Instead, he looked kind of crotchety… and scary.
Adora did finally meet another who struck her fancy, but by accident.  After another failed date, she wandered into the bowling alley.  Ocean was there and he cheered her up with some playful banter and dancing.  He wasn't so bad on the eyes and he was obviously nice.  Adora found herself in a new, difficult position.  Which one did she like more–Simon or Ocean?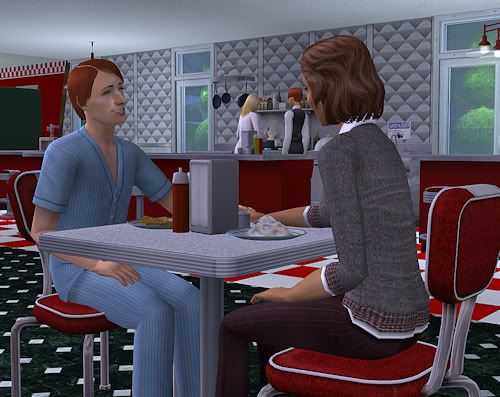 Simon was quiet, mild-mannered, and very sweet.  He and Adora shared almost nearly all the same life goals, putting family first and foremost.  Adora loved spending time with him and found herself able to talk to him about anything.  Dates with him were always very mellow and comfortable.
Ocean, on the other hand, was outgoing and playful.  He was more focused on being a people-person, but families were cool, he guessed.  He had priorities, but most of them involved the day after and not necessarily the distant future.  Still, Adora loved spending time with him.  She was always laughing and there was just something about him that demanded her attention.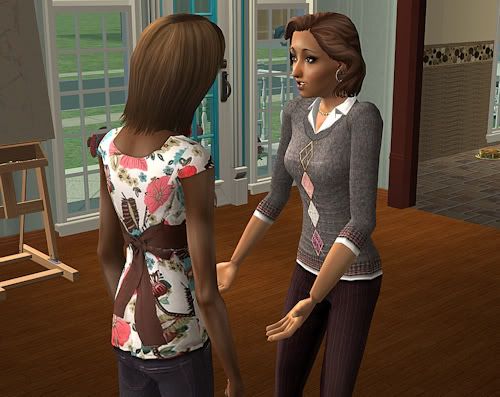 She was truly torn.  She went to Maggie for advice, but realized all too late that it wasn't such a great idea.  Maggie was a great friend, but her track record with love hadn't been stellar.  Maggie didn't offer any helpful advice.  She just told Adora to follow her heart and that she didn't think it was necessarily possible to love two people at once.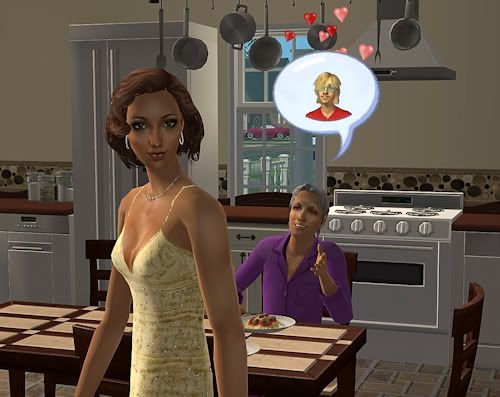 Other people had strong opinions as to which of the men Adora should choose.  Adora wasn't too sure if she trusted her father's instinct, though.  She'd seen where that had gotten him.  No, this would have to be Adora's decision entirely.  It wasn't going to be easy.
————————-
Note from Mao: I'm waiting for Adora to roll up a commitment one for either Simon or Ocean.  Simon and Adora have three bolts, Ocean and Adora have two.  Hopefully she'll make a decision by next round!
Random funny:
Apparently the Diva digs chicks.