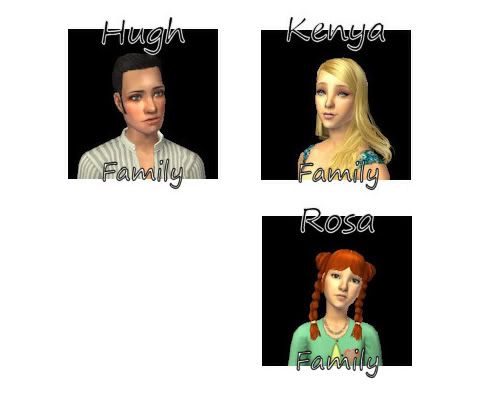 (Sorry for the lack of teen Rosa.  SimPE did the "no portrait thing" again.  Sigh.)
Rosa Anderson is not exactly your average teen.  She doesn't always get along with her parents, but she also doesn't cringe or look disgusted when they're being "gross" around her.  Instead she laughs and takes it in stride.  That's the type of person Rosa is, easy-going and very laid back.  Her parents would say perhaps a bit too much.
Most of Rosa's friends are older than her and preparing to head off to college.  One last pool party of the summer before they're gone to campus.  Rosa isn't envious, she doesn't even want to go to college!  She's quite content staying at home and painting.  Of course, her parents have other ideas…
Nothing is a downer on a pool party like a pet dying.  Poor Iorek took his last nibble of kibble before Death came calling.
Contrary to her daughter's nature, Kenya is not that easygoing.  She's rather worried, actually.  She wants to know who the heck keeps kicking over their trash can!  Once she finds out, she'll wring their neck.  She bets that it's Hugh's coworker.  She's never very happy when Kenya shoos her off after she follows Hugh home from work.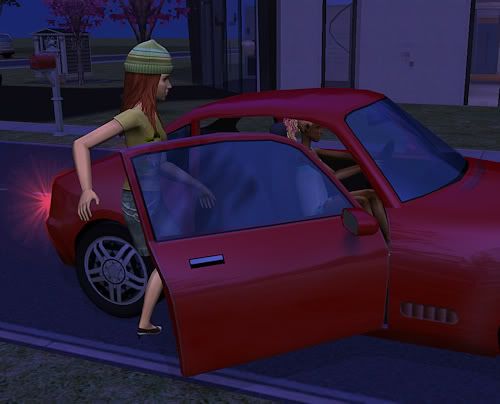 Perhaps Kenya should worry more about her daughter, though, who is prone to sneaking out with her older friends.  No one would think that Sage Saunders could be a bad influence, but it seems that maybe she is.  Luckily for Rosa, she manages to get home unscathed and slips under the covers just before either of her parents wakes.  Sneaking out is so much easier now that it's just the three of them in the house.
With her friends all gone to college, Rosa is forced to make new friends.  Fujin Yu is a year younger than her, but they still hang out.  He's strange and eccentric, too.  They get along well, even if he's not much into painting.
——————————
Note from Mao: Fujin and Rosa have two bolts, but are both heirs to their houses.  So yeah.  They're just friends.  Rosa brought him home from school.  Kenya won't be getting her LTW–graduate three kids from college.  I was really hoping they'd have another kid, but no luck.  So Rosa won't be going next round, she'll inherit the house.