Tsung did several drafts of my proposed device. All of them gave me a clearer idea of what needed changing and tweaking. I made red marks all over the pretty little drawings. I felt bad, but it had to be perfect. Death is no laughing matter. Finally, I had the proper everything and now just needed to gather all the off-the-wall materials it would take to make it. Good thing I found some old lamps other people in the neighborhood were throwing out. If only they knew the value…
Tsung was key in making this work. It's a good thing that keeping men motivated is extremely easy. They won't ask questions if they can't talk.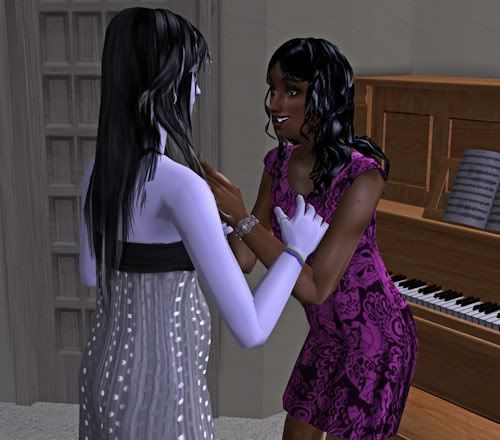 Towards the end of my pregnancy, my little sister Kate dropped by for a visit. It's a long way between Boreal Springs and Boreal Summit University, so I knew she wanted something.
"Look, I know this is gonna sound weird," Kate began uneasily, searching my eyes carefully. "But, uh, I heard… what you do, you know, with the 'paranormal' stuff. Um…"
"What do you want, Kate?" I was tired of mincing words. "Just say it."
"Can you help me? With Shang?"
"Oh, not this again," I sighed heavily. "He's a lousy cheat, Kate. Just let it go."
Kate looked distraught, "I can't! I love him. He's just… he needs some help realizing that he loves me, too. Can you… you help me?"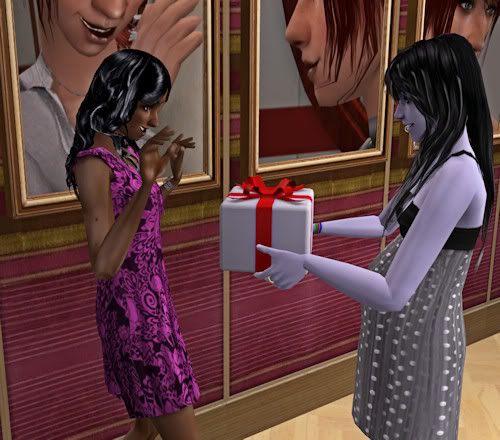 I led her into the storage room and rifled through some boxes until I found where I'd hidden all my lamps. I handed it to her in a carefully concealed box, making sure to handle it gingerly.
"W-what is it?"
"Don't ask that," I said tersely, feeling it leave my hands. "I shouldn't give you this, but I know you'll never give up… so here you go."
"Um… but how do I–"
"You'll know when you open it. Now just take it and go. Make sure no one sees it and never finds out where you got it, okay? This is important."
"Okay. Thanks so much, Lilith!" She squealed happily, tucking it away into her bag.
"Yeah, yeah… just go and leave the cranky pregnant woman out of your schemes from now on. I'm not a freaking crystal ball, okay?"
I have decided that pregnancy sucks and I never want to deal with it again. Thank goodness for things like birth control. Anyway, I gave birth to a healthy boy who looks absolutely nothing like me. His name is Zhou. I guess he's kinda cute, but babies are pretty generic. We'll see how it goes as he grows.
Now hopefully I can focus more on building my device.
———–
Note from Mao: Another Lilith chapter, I do so enjoy her, haha. I was surprised that Zhou didn't have the Yu skintone and disappointed, too. Oh well.