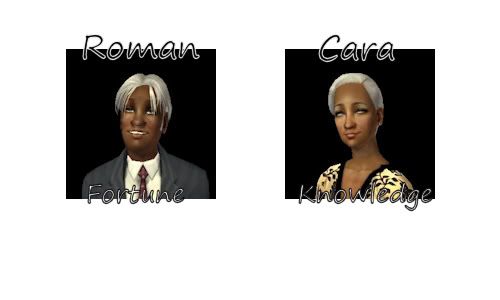 Roman and Cara Anderson live a very comfortable life.  Will their son follow in his father's footsteps or is his love interest a misstep?
Roman Anderson is doing incredibly well with his businesses.  He's been kicking around the idea of starting another one, but is waiting to see how his heir, Gregory, will act during college.  He's a little afraid that his preoccupation with Lydia Anderson will cause some issues.  Until then, he's happy to check in on his already thriving businesses.
Now with a bit more age and experience under his belt, Roman kind of realizes that maybe his brother got a bit of a raw deal.  Roman has always looked out for the family's best interests, but perhaps he didn't focus enough on the people within the family.  Still, there's not much he can do to help his brother now.  Three wives later and he's just a bit tired of the whole rigmarole.  Nevio does visit the businesses frequently, though, and congratulates his brother on his successes.
Gregory also visits on weekends, when he's able.  He chats his father up amiably and acts as if everything is going well.  Roman has connections and keeps a very careful look on Gregory's grades and class performance.  He's doing well, but Roman isn't quite ready to accept that Gregory to manage both Lydia and college.  Cara tries to get him to back off a little, but Roman is indignant.  He won't have his family name sullied by laziness.  Gregory wasn't raised that way and some silly girl wasn't going to change it.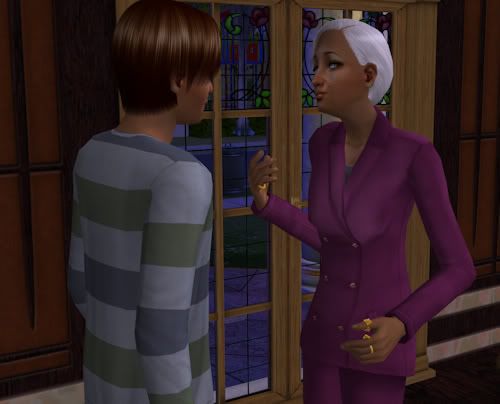 "You're with her, aren't you?" Cara asks as Gregory is leaving.  Roman is out of ear shot.  She sighs, but smiles a little, "your father will come around, but just keep your mind on your grades, all right?  Young love isn't always what it's cracked up to be…"
"I don't understand why you're both so against this.  It isn't as if she's after money."
"That's not what this is about at all, Gregory.  Your father just wants to make sure you don't end up like, well, your uncle Nevio.  He's a bit controlling, yes, but he has your best interests at heart.  If you love her and this is serious, then your father will come around.  Just give him time…"
Gregory nodded and left.  Cara watched him.  She wanted to believe that Lydia would come through, but she doubted it.  Gregory and Lydia had been friends a long time and the girl had always been a bit of a flake.  It seemed to run in that branch of the family.
————————————-
Note from Mao: I KNOW I took more pictures.  Unfortunately, Snag-It disagrees.  I think it's angry because I'm using FRAPS for TS3.  Sigh.  But at least I got to address the big issue here…